---
Snow Melt Mat 120V, 2′ x 10′, 20 sq.ft., 8.4A
---
Snow Melt Mat 120V, 2′ x 10′, 20 sq.ft., 8.4A
High Heat Output: This embeddable electric heating mat provides nearly 50-watts per sq. ft
Embeddable in Concrete, Asphalt, or in Mortar Under Pavers: When you install a mat-based snow melting system within a new driveway, walkway, or patio, you can make sure your outdoor surface will be free of ice and snow all year
Even Heating: Snow melting mats come with the heating elements pre-attached to a green mesh in a serpentine pattern with consistent 3" spacing which ensures even heating
Fast and Easy Installation: Snow melting mats are faster and easier to install than snow melting cables but a bit more expensive
Installation Support: WarmlyYours offers free SmartPlan™ installation plans, 24/7 phone support, and a 10-year limited warranty
Snow Melt Mats Description
Eliminate the risk of falls on snowy or icy surfaces by adding a WarmlyYours snow melting system to your home or business. With of radiant heat to efficiently melt snow and ice, the 2′ x 10′ 120 V snow melting mats are composed of a durable, corrosion-resistant, twin-conductor heating element affixed to a polypropylene mesh backing for even distribution of heat in asphalt, concrete or mortar underneath paver applications.
Safe, CSA certified, for outdoor use in the U.S. and Canada, WarmlyYours snow melting mats generate 50 watts per square foot for optimal snow melting performance. A 20-foot (6m) cold lead is included to adapt to your installation requirements.
Specifications
Electrical
| | |
| --- | --- |
| Amps | 8.33 A |
| Ohms | 14.4 Ω |
| Voltage | 120 V |
| Watts | 1000 W |
Warranty / Certifications
| | |
| --- | --- |
| Approvals | cCSAus Listed |
| Warranty | 10 years |
Product Dimensions
| | |
| --- | --- |
| Cold Lead Length | 20′ |
| Coverage | 20 ft² |
| Heating Element Thickness | 0.313″ |
| Length | 10′ |
| Size | 2′ x 10′ |
| Width | 2′ |
Logistics
| | |
| --- | --- |
| Country of Origin (COO) | India |
Identifiers
| | |
| --- | --- |
| SKU | WHMA-120-0210 |
| UPC (GTIN-12) | 881308020538 |
Installation
| | |
| --- | --- |
| Surface Types | Asphalt, concrete or in mortar under pavers |
Documents & Manuals
Installation
Project Planners
Warranties
Sell Sheets
Catalogs
Case Studies
Customer Questions & Answers
Snow Melt Mats has 42 Questions and Answers.
Never cut the heating cable. A heating cable will not work if it has been cut. If the heating cable is too long, call WarmlyYours to consult with a technician who will guide you in utilizing the additional length of cable.
---
That depends on a number of variables (like the temperature outside) but generally speaking these snow melting systems are designed to melt 1" - 3" of snow per hour. Anything above 3" per hour is typically considered blizzard conditions. 
---
The material costs are similar. However, electric systems are easier to install, with fewer components and significantly lower maintenance costs. Electric systems will run for a shorter period of time to give the same level of performance but with much higher energy efficiency (typically 95%-98% efficient). Controls and sensors required for the two types of systems are very similar. Electric systems do not usually require slab insulation and do not create the concerns typically associated with hydronic systems. These concerns include, but are not limited to, return temperatures, flue gas venting, waterway shrinkage and property damage caused by leaking pipes or tubes.
---
Yes. The manufacturer's splice that connects the heating element to the cold lead should be entirely embedded in a noncombustible material (like asphalt, concrete, or mortar) within the outdoor surface that is being heated. 
---
We suggest using cable to heat stairs as it is easier to route between the separate stairs. 
---
View all 42 Questions and Answers
Customer Reviews
Snow Melt Mats achieved an average rating of 4.9 stars with 26 reviews by our customers.
Excellent support, product, documentation, and stock
Mitchell S., Richmond Hill, ON on 11/15/2023
I had many questions, both while planning, and just before installation. WarmlyYours was great and answers, their on-line documentation is detailed and helpful, and everything was in-stock for pick-up. Looking forward to the snow.
Great experience
Bill, Hawthorne, NY on 10/30/2023
From customer service to product quality, it was nice to have a company in your corner to help tackle a project.
Wonderful as usually
Jasmine U., Oak Grove, MO on 06/04/2023
Pedro and the tech team were wonderful as usual
Great Customer Service for an Excellent Product
Richard K., Lakewood, NJ on 03/17/2023
Our experience with WarmlyYours was great from the beginning. They were easy to work with and provided a custom plan and all the necessary hardware to accomplish the job. We changed the design in the process and we were helped every step of the way. The system was on just this week and everything functioned accordingly.
Must have this if you live in a snowy region
Anonymous, Colorado Springs, CO on 01/03/2023
Works great! No more salt or shoveling!
Mary knows her stuff. If she doesn't know , she calls you bac
Ken S., Commerce Township, MI on 09/28/2022
Mary knows her stuff. If she doesn't know , she calls you back within minutes with an answer.
Good quality product
John E., Lakewood, CO on 06/21/2022
WarmlyYours is a good quality product. The mat was installed this spring. I haven't connected it to power yet. Technical support through the process was excellent . The product shipped and arrived on time. The price seemed a little high but sales staff worked with me to eliminate items I didn't really need to reduce the overall costs to a more palatable level. Recommend it!
Very good service Thanks Roy
Rubes S., Ottawa, ON on 09/06/2021
Very good service Thanks Roy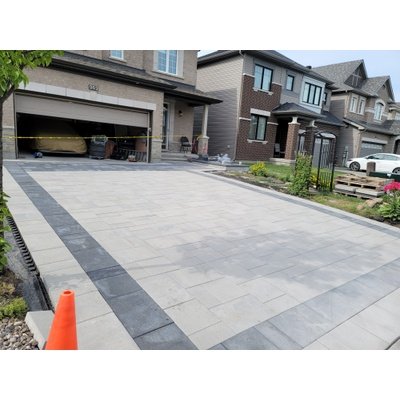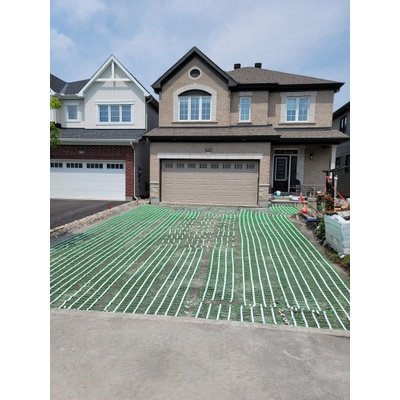 Product was delivered promptly
Fredrock I., Niagara Falls, NY on 02/15/2021
Product was delivered promptly. It was a pleasure working with Pedro and the rest of the team!
Online Information Availability and Clarity
Jim M., Richmond Hill, ON on 02/15/2021
As a P. Eng I like to know all the technical details, product availability, product manual availability and pricing before I will consider buying a product. All this information was easy to access online with the WarmlyYours products.
Response from WarmlyYours:
Thank you for the 5-star review Jim. I'm happy you found everything you needed and I wanted to let you know that our tech team can also review your project in detail with you to make sure all goes according to plan! Reach out to me directly at jbillen@warmlyyours.com if we can be of further help. - Julia (Owner)
View all customer reviews