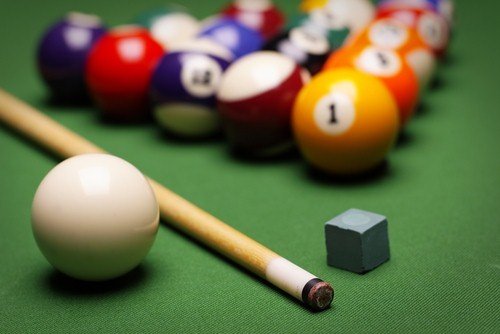 With the housing market in its current state, many homeowners are staying in their current abodes and updating their home with lasting improvements. A game room may be something that you've put off for years, but it could be a perfect solution to an unfinished basement. These spaces require careful planning to pull off, so here are a few tips to make the process easier and make sure you do it right the first time.
1. What's your favorite game? Whether you're a fan of pool, air hockey or gaming, finding a specific role for your game room is essential to planning out the layout. For example, if you're going to incorporate a pool table, being able to adequately move around without hitting a wall or other architectural feature is a major consideration. Draw up a floor plan to figure out what will be included in the room and how it all fits together to affect the room's traffic flow.
2. Comfort underfoot. When putting together your game room, it's vital to have versatile floor coverings that can suit the nature of the space. Since basements can be unpredictable environments when it comes to temperature changes, radiant floor heating may be a wise choice. This eco-friendly home heating option will install directly under your hardwood, stone, laminate or carpeted surfaces and provide soothing, room-filling warmth that will make your game room comfortable during any season.
3. Give it a theme. When crafting your ideal game room, pick a style that you love and run with it. Since this is most likely kept separate from your home's interior design, you can experiment with diverse decorative schemes, such as the color scheme of your favorite team, recreating the look of a classic Las Vegas lounge or the jovial atmosphere of a pool hall. Your options are nearly unlimited, so find a layout that suits your interests and will allow you to get those creative juices flowing.
Now that you're in the midst of many spring cleaning and other household projects, maybe it's time to look into that game room you've been putting off. You will get a surprising amount of use out of the space in the summer months, and it may just become your loved ones' favorite spot to hang out year-round.
---
Tell us About your Project
Our team of Radiant Experts is ready to help! Just tell us a little about yourself and your project to get started.
---
Did you find this post helpful?
Let us know by giving it some applause.
---
---