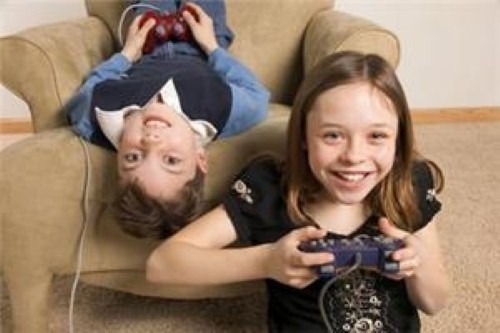 All kids dream of having a space entirely to themselves, whether it's a finished basement, tree house or just a fort constructed from couch cushions and old sheets. Kids need room to run around, but they also need space to be alone, hang out and feel comfortable.
Whether you're designing a walk-in closet study for your child, putting the finishing touches on a toy room or finishing a basement with all the high-tech entertainment trappings, consider some of these tips along the way - they'll be sure to satisfy everyone.
1. Keep everything feeling warm and comfy. This means big couches, plenty of throws and a good carpet. If your kids' space is going to be in the basement, you'll want to install radiant floor heating. This eco-friendly form of heating can be placed under almost any type of floor - even basement concrete - and keeps your feet and room warm by spreading heat outward and upward. Energy-saving and a lot less dusty than hot air ducts, radiant heat is a great option for your kids' play area.
2. Make sure the impressive toys are here. Whether they're 4 years old or 14, your kids want time to hang out and play. From Legos to Xbox, outfitting the space with something they can relax and kill time with is key. If you've already got the giant TV for video games, why not install a Blu-Ray player so you can all take a breather on the couch and enjoy some movies or TV. Or - if you're feeling adventurous - have them show you how to play Wii.
3. Let them pick out the décor. Chances are, they'll be too caught up in History homework and Facebook to care much about the couch upholstery, but be sure to give them full reign over prints, posters and whatever crazy lamps they happen to want. They may not put up a Monet reproduction, but walls covered with the latest fleeting boy band craze are worth it to give them a sense of ownership over the room.
4. Don't forget to keep it a little familial. Watching movies together is great, but maybe suggest putting a pool table or boardgame shelf in your kids' play area. This gives the whole family an excuse to hang out and do some regular chatting. Sure, it's their room, but your kids will be more than happy to invite you over.
 
Like this post? Subscribe for regular updates
Make sure you don't miss out on the latest news in radiant heating by subscribing to our blog. We'll send you an email with links to the newest posts from WarmlyYours.
We won't share your information and you can unsubscribe at any time with a single click.
---
Did you find this post helpful?
Let us know by giving it some applause.
---
---