Supply and demand continue to impact home prices, which could rise by an average of 6.7 percent over last year by the end of 2013, according to the latest Zillow Home Price Expectations Survey. Low inventory of available homes, coupled with high demand by prospective buyers, is causing the increase, which is likely to continue to edge upward through 2017.
However, of the more than 100 economists, real estate experts and investors polled each year to determine the Zillow Home Value Index, 61 percent also warned that subsequent increases in mortgage rates could harm the recovering housing market if they reach or exceed 6 percent. Experts forecast that median U.S. home values will reach $167,490 by the end of the year, compared to $156,900 at the end of 2012. Currently, the Zillow index places the median price of an American home at $161,100.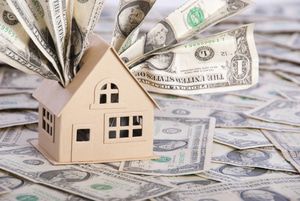 "Short-term expectations for home value appreciation through the end of this year are consistent with a nationwide housing market recovery that is both strengthening and widening, but still coping with high levels of negative equity, high demand and low inventory," said Zillow senior economist Svenja Gudell, Ph.D. "Combined, these factors will continue putting upward pressure on home values for the next few months."
Different Expectations
Though they may be faced with higher prices, today's homebuyers have different expectations from previous generations. According to Forbes, those in a position to meet the higher values are younger and more tech-savvy than past homebuyers, having grown up using electronic devices 24/7.
Similarly, the Better Homes and Gardens Real Estate survey that reported that 77 percent of Gen X and Gen Y buyers want their homes to have the technological capability to meet their need for home offices, electronically based entertainment and smart home automation.
Today's home buyers are also more in tune with environmental concerns and are willing to forego larger digs of their parents' day to leave a smaller carbon footprint by using sustainable materials and energy-saving features. In this regard, electric in floor heating and radiant heat panels in walls should be high on the list of features in modern homes. They're also great selling points to buyers because radiant heat is energy efficient and adds to the value of homes.
Forbes also noted the need for increased storage and room-sized closets that home buyers find important. Prospective homeowners consider walk-in closets a must have and are even willing to turn an extra bedroom into a combination storage area, dressing room and clothes closet.
Trend Continuing
The possibility that home prices will see a steady rise through the next few years may seem daunting to the home-buying public, but experts on the Zillow panel said their forecast isn't that dire. They report that appreciation rates are expected to slow to an average of 4.4 percent next year, followed by increases of about 3.5 percent annually from 2015 to 2017. While that may result in record prices by the end of 2017, the result will actually be in keeping with the previous peak selling price, $194,600, set in May 2007.
"Over the next few years, [current] trends will help the market stabilize and will bring home value appreciation more in line with historic norms," said Gudell. "As long as mortgage interest rates don't rise too far and too fast, most markets should be able to absorb these changing dynamics while still remaining healthy."
Despite recent increases, 88 percent of panelists don't see mortgage rates as a deterrent to new homebuyers unless they reach 6 percent.
Sources:
http://www.forresidentialpros.com/news/11080788/us-home-value-appreciation-expected-to-top-6-percent?utm_source=RDB+News+Wire+Newsletter&utm_medium=email&utm_campaign=RCL130812002
http://www.forbes.com/sites/zillow/2013/05/10/5-things-home-buyers-want-in-2013/
http://www.bhgrealestate.com/Views/MediaCenter/News.aspx?id=3058
https://www.warmlyyours.com/en-US/products
Like this post? Subscribe for regular updates
Make sure you don't miss out on the latest news in radiant heating by subscribing to our blog. We'll send you an email with links to the newest posts from WarmlyYours.
We won't share your information and you can unsubscribe at any time with a single click.
---
Did you find this post helpful?
Let us know by giving it some applause.
---
---