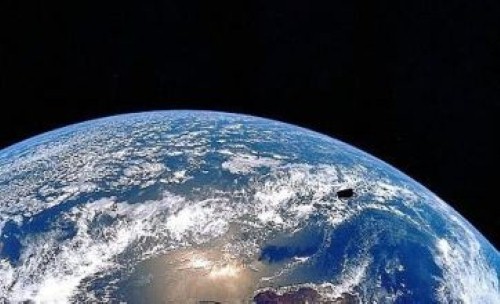 The world has settled on a new favorite color, and it's an eco-conscious one. More and more homes are making the green transition to energy efficiency, eco-conscious consuming and avid recycling.
There are two primary ways to begin making your home more green. The first is to tackle each room one at a time, clearing them out of old electricity-guzzling appliances and redoing or touching up walls with new paint that's free of Volatile Organic Compounds (VOCs). The other method is to take some time to spread out your green renovations. If you're not ready to overhaul an entire room at once, consider some of these touches for making each room a little more eco-friendly one step at a time.
1. Your kitchen's number one offender. Kitchens are a well-known grower of a home's carbon footprint. From the fridge to the stove, your appliances in the kitchen consume energy day round and contribute massively to your electric bill. If you're going to make one switch to energy efficiency, it should be the dishwasher. Energy-efficient dishwashers have made huge leaps in green energy and can save you a lot of grief on the electric bill as well.
2. Greenly accessorizing your bathroom. Bathrooms are stocked with toiletries and towels, both of which can be purchased organic. Buying organic goods and fabrics means that you're supporting farmers and suppliers with an eye on environmentally-friendly production.
3. Redesign how your heat your living room. As the weather turns cooler, you'll want to start reconsidering your heating system. Instead of gas and central heat, why not make the leap to radiant floor heating. These systems are a great addition to any home, are eco-friendly and fit right under a whole variety of flooring.
4. Clean up the air in your bedroom. There's nothing finer than relaxing in bed with a good book and the warm smell of a scented candle in cinnamon, apple pie or any other delectable fall flavor. Unfortunately, most scented candles are made with paraffin wax, which means that they give off a fair amount of soot into the air when they burn. Rather than dirty your room's air quality, why not invest in a few clean burning organic candles made from soy. They smell just as great!
Like this post? Subscribe for regular updates
Make sure you don't miss out on the latest news in radiant heating by subscribing to our blog. We'll send you an email with links to the newest posts from WarmlyYours.
We won't share your information and you can unsubscribe at any time with a single click.
---
Did you find this post helpful?
Let us know by giving it some applause.
---
---