For October, the National Association of Home Builders/First American Improving Markets Index released a report with the encouraging news that an increasing number of housing markets are showing measurable growth. A total of 103 housing markets across the United States have qualified to be listed, which is up from 99 markets listed as improving in September. It is also the largest number of metros on the IMI since it was created one year ago.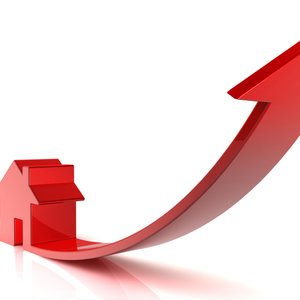 What exactly is IMI? The IMI is the Improving Market Index, which is designed to track housing markets that are showing signs of improvement in economic health throughout the country.
The index measures three sets of independent monthly data to get a mark on the top improving Metropolitan Statistical Areas. Employment growth from the Bureau of Labor Statistics, house price appreciation from Freddie Mac, and single-family housing permit growth from the U.S. Census Bureau are the three indicators that are analyzed for the list. NAHB uses the latest available data from these sources to generate a list of improving markets.
Metropolitan areas that have shown improvement from their respective troughs for at least six consecutive months are identified in the index. A total of 33 states and the District of Columbia made the grade on the October list as well as a few housing markets in geographically diverse locations that have been added such as Santa Cruz, CA; Pocatello, ID; Abilene, TX; and Savanna, GA.
Barry Rutenbery, chairman of the NABH noted that, "While 11 new housing markets were designated as improving in October, 92 metros retained their spots on the IMI and just seven slipped from the list. This is an encouraging sign that the housing recovery is proceeding at a steady pace as firming prices and employment help spur new building activity, which in turn generates new jobs and more home sales."
So far, housing markets are proving resilient in showing consistent and steady improvement through 2012. Hopefully this upward trend will continue for the rest of the year and all the way throughout 2013.
A complete list of all 103 metropolitan areas currently on the IMI, and separate breakouts of metros newly added to or dropped from the list in October, is available at www.nahb.org/imi.
---
Tell us About your Project
Our team of Radiant Experts is ready to help! Just tell us a little about yourself and your project to get started.
---
Did you find this post helpful?
Let us know by giving it some applause.
---
---