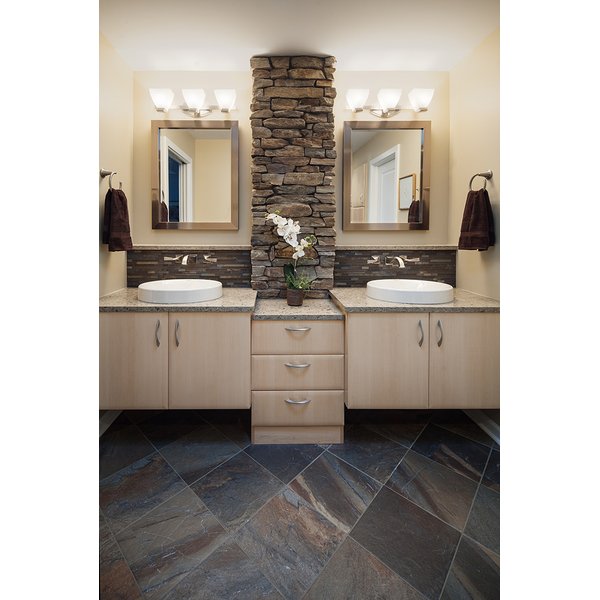 What's the hardest part about remodeling?
It's getting started. Sure, it's easy enough to identify the problems in your house. The kitchen's pink paisley wallpaper. The sink upstairs that looks so 1984 it's accused you of thought-crimes.  
So you want a change—but what kind of change? That's where Houzz steps in.
Houzz is an online community where aspiring remodelers and industry professionals can meet and interact. It's an amalgamation of the best parts of Facebook, Pinterest, Amazon, and Angie's List. Its cofounders actually built the website because of their own remodeling project. So it's no wonder that the social network has developed such an enthusiastic customer base. And as if that isn't enough, the Houzz app was just awarded "Best App" by the Google Play Store.
We, at WarmlyYours, can't recommend using this site enough. It's allowed us to interact with new customers in ways we never could before—and we've been recognized for just that, with two separate "Best of Houzz: 2016" awards in both the "Design" and "Service" categories.
So let us show you a couple of the tips and tricks we've picked up along the way.
Sharing is caring, especially in this golden age of social media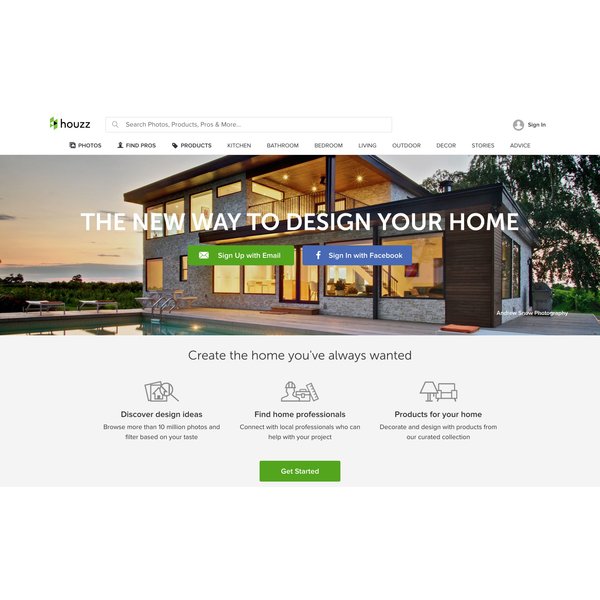 Houzz is essentially the first social network for its particular niche and that level of specificity is what makes it so useful. It's both the huge audience (40 million unique users at last count) and the interactivity that make this website such a great, but often under utilized resource.
If you're a homeowner, you can post a picture of your current bathroom and your dream bathroom.  Then you can tag industry professionals to get their perspective and advice about how to make your dream a reality.
The greatest part is that the more content that is shared on Houzz, the more useful the site becomes. There are so many great articles and videos on Houzz that you're sure to find something useful for your individual project. And if there's not, you can still ask a professional nicely—they might even generate the content you seek.
Make use of the Houzz Button when you're surfing the web hard
 The Houzz Ideabook is a great way to keep track of all the beautiful changes that you're totally going to make to your home as soon as you get the time… someday… probably. Think of an Ideabook as an interactive scrapbook full of your hopes and dreams with hyperlinks to your wishes.
Here's the part you might not know. If you install the "Houzz Button" on your web-browser of choice, you can easily add images from different websites to your Ideabook.
So if you're cruising on Kohler's website and you're seriously crushing on that cute new farm-sink, you can add it to your Ideabook with the simple click of a button.
Bring your projects to the silver-screen, so to speak
So this might seem silly but hear us out. Put your Ideabook on your TV at home. Even with some of the tomb-stone sized mobile devices being put out these days, your TV typically wins out on sheer size of the viewing screen. Connecting to most Smart TVs should be no problem for a tech-savvy reader like you.
The high-resolution of most of the photos on Houzz translate very well onto a larger screen, and because you're going to have to live with your remodel for at least a little while, it's a good idea to see how it looks on a non-Lilliputian scale.
It's never a bad idea to look at a project from as many angles as possible.
Shop till you drop, and then shop some more
One of the coolest parts of Houzz is the fact that you can not only interact with trade professionals, you can purchase directly from them.
So let's imagine that you're a forgetful steampunk aficionado. You're in love with the "brass portholes and riveted leather" theme of your foyer but you keep forgetting which switch is which. While searching Houzz, you find the perfect label for your light switch. On a different site, this might mean you have to begin the detective work of finding what the product is actually called, who sells it, how to get it, etc., etc.  
On Houzz, if a picture uses a product, it's probably tagged by a shop that sells it. So you can get inspiration, your questions answered, and the product all from one place. How cool is that?
Protip: Use quotes and the + sign to get optimal search results on Houzz: "Brass" + "Light Switch" + "Label"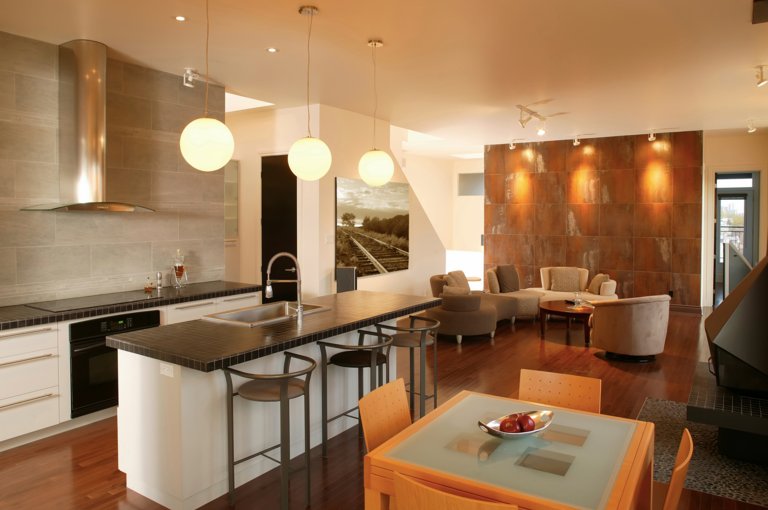 How do you use Houzz? Let us know in the comments or on Facebook or Twitter. And of course, check us out on Houzz!
---
Tell us About your Project
Our team of Radiant Experts is ready to help! Just tell us a little about yourself and your project to get started.
---
Did you find this post helpful?
Let us know by giving it some applause.
---
---