Warm, dry summers and chilly, rainy winters mark Portland's climate. Data from currentresults.com reveals the average low temperature in December, the coldest month of the year, is 35 degrees Fahrenheit. While Portland temperatures may fall below freezing only about 8 times a month in December and January, its proximity to the Pacific coast makes it very damp and that can feel much colder than the temperature might indicate. To make matters worse, indoor tile and stone floors by their nature feel cold underfoot. However, there's an effective way to warm them up. Radiant floor heating is the perfect solution to take the chill off those floors.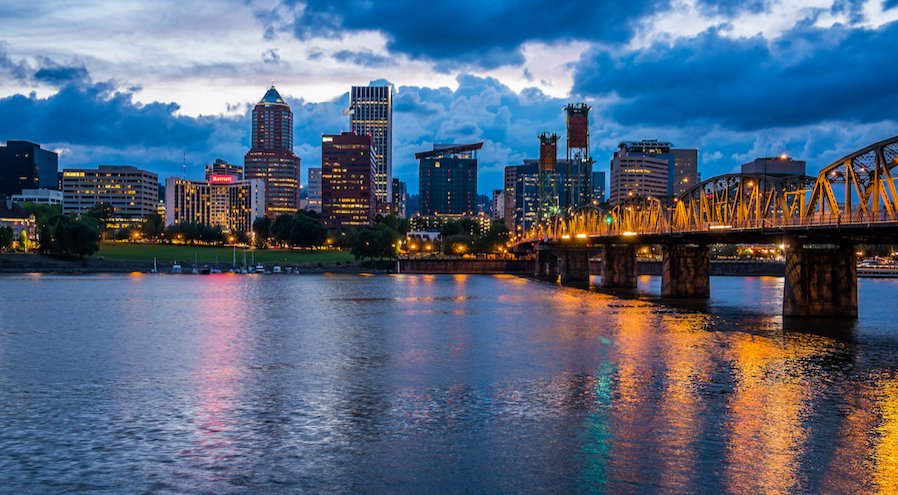 Integrating Radiant Heating into your Bathroom is Easy
For this Portland homeowner adding radiant electric heat to their guest bathroom was very affordable and a great way for them to bring floor heating's welcoming warmth and comfort to their visiting friends and family. To incorporate floor warming, they installed a 1.5- by 38-foot TempZone™ Flex Roll in their 64-square-foot bathroom for $598.50 at a cost of just $10.50 per square foot (see floor plan).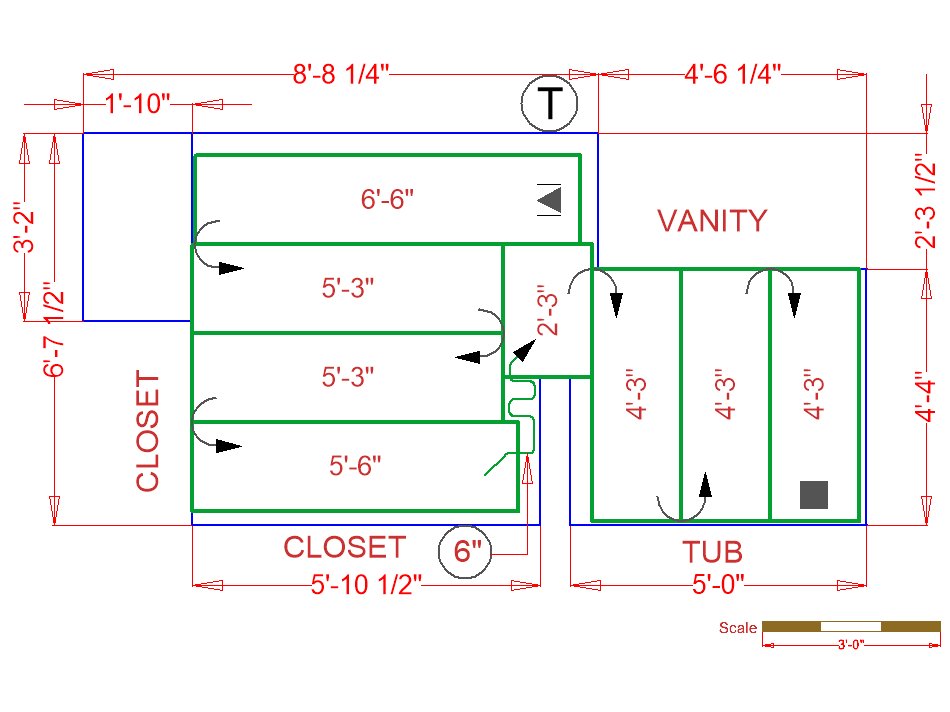 Energy Use Calculator shows it only costs 15 cents per day to heat this bathroom for four hours a day and according to our Heat Loss Calculations, it only costs $24.05 to heat the bathroom during January, the coldest month of the year. Best of all, the annual operating cost for the heated floor is $118.10 — a very economical way to add the comfort and luxury of a radiantly warm bathroom with soothing warm floors to upgrade their home.
No waiting. Get your Free Instant Quote for Your Bathroom
Instant Quote tool. Just enter your project information and you will receive the recommended products along with their cost. If you prefer the personal touch, just call (800) 875-5285 and one of our account managers will be happy to help.
To obtain a custom installation plan for your room, you can also submit a floor plan online or send it to your account manager via email (sales@warmlyyours.com) or fax (800-408-1100). By getting a SmartPlan™ installation plan, you will ensure you have all the relevant information you need to get your project under way. WarmlyYours wants to help you start smart!
In addition, if you are a DIYer and will be installing the system yourself, we've got you covered too! We provide 24/7 installation support to guide you through each step of the installation process. Our technical experts are available day or night, weekday or weekend, for your convenience at 800-875-5285. Rest assured that WarmlyYours is there for you whenever you need us.
Related Articles:
Cost for Cooking Up a Warm Floor in a Detroit Kitchen
Low Radiant Heating Costs for Cold Office Floors in Denver
What Does Radiant Floor Heating Cost in a Washington DC Living Room?
Sources:
currentresults.com
---
Tell us About your Project
Our team of Radiant Experts is ready to help! Just tell us a little about yourself and your project to get started.
---
Did you find this post helpful?
Let us know by giving it some applause.
---
---