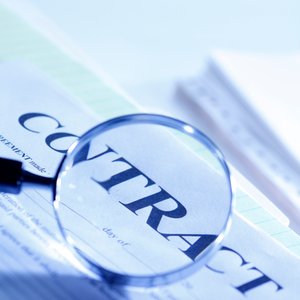 The most exciting part of home remodeling projects is seeing your ideas come to fruition. But before that can happen you must start with perhaps the least exciting, but an absolutely necessary part: paperwork. Here's a guide to some of the paperwork you'll see during your remodel.
Architect's Paperwork
One of the first people you hire for your home renovation is the architect. "Architectural services should be calculated as part of the project cost, typically just under 10 percent of the building budget. What you pay for is the ability to see many different aspects of a project — the homeowner's needs, the material and spatial constraints, the timetable, the cost, the permits, and the possibility — through one set of professional eyes," says James Scott in "Working With Your Architect." Here are common papers you may need to go over with him or her, depending on the project.
Contract: Most architects will draw up a contract detailing their responsibilities in the project, along with the agreed-upon wages. Review this with the architect to be sure it meets both your needs. Don't take the contract lightly. If one of you breaches it, the other has the right to drop out of the agreement, so know what you're getting into.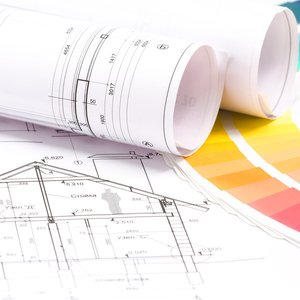 Drawings: You don't have to sign anything with the initial sketches the architect presents you, but be aware that these are coming your way. The first drawings you see may not be to scale because they are meant to be quick, but they should allow you to get an idea of what the remodel could look like. Carefully communicate any needed changes. Once you give the OK, the architect will proceed with final renderings. Keep in mind, the information that is received at the beginning of the project needs to be as in depth and complete as possible in order to avoid future changes. Understand what the architect will charge you if any changes need to be made to final renderings. This should always be discussed beforehand.
Floor plan: The floor plan is an in-scale, detailed drawing of your home remodel design. This gets handed off to the contractor who will then use it as a map to build.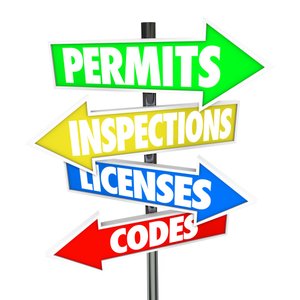 Permits
If there is one element of building that the average do-it-yourselfer will have trouble with, it is the permitting process. If you are doing it yourself, you will need to apply for building permits during the time your architect is drawing. However, architects can assist with this paperwork. "The architect assists the homeowner in filing documents required for review and approval by local building, zoning, landmark and/or historic commissions, and obtaining proposals and awarding the contract for construction," says architect Greg Colling of The Classic Group, a Boston-based architectural firm specializing in classic home design.
Hiring an architect should ensure that the design of your home meets local building codes.
You may ask, "Are they necessary?" Be sure you find out. Don't guess. It could affect the sale of your home in the future if the remodeling is not done to code. Start by contacting the town you live in through its website to find out whether you need building permits for your home project. Installing home security may not require permits, but floor warming systems might. Your town's website could have a link that lists renovation projects that require permits. If not, a phone call should get you your answers. Start by dialing the town hall number.
Getting the permit: If your project requires permission— and it most likely will — you'll need to fill out a building permit. Fortunately, these documents are generally simple. You will need to detail what you're building and who's doing it. Some villages may require a copy of the floor plan. Give yourself some time, as permit applications have to be reviewed and approved. Don't start building until you've been given the legal go ahead.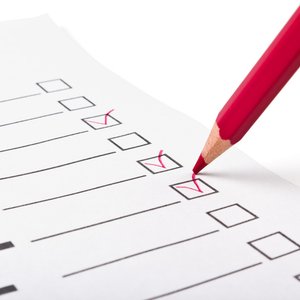 Contractor's Paperwork
Hiring a contractor is a wise choice for large projects. However, this will also require you to complete more paperwork.
Contractor license: Your town may ask you to complete a contractor license application. This is a very simple piece of paperwork that documents who is doing the work and if they are qualified.
Contract: Put all your agreements with your contractor in writing. Detail everything you've decided upon and sign it. You may want to get it notarized as well just for the added benefit of having a third party legally confirm your agreement.
The Illinois Attorney General suggests the following details be contained in the contract:
• the contractor's full name, address, and telephone number;
• a description of the work to be performed;
• a detailed list of all materials, including product, color, model, size, and brand name;
• the total cost for work performed, including charges for estimates and additional labor;
• all oral promises made by the contractor in writing;
• a description of how change orders will be handled;
• starting and estimated completion dates;
• a schedule and method of payment, including down payment, subsequent payments, and final payment;
• written guarantees if the contractor warrants his or her work and product."
In addition to a good contract, the Illinois Attorney General has many suggestions to protect yourself during the remodeling process. Check to see if your state has an informative website for safely navigating all the paperwork and legal requirements of home remodeling.
In general, no matter what professional you are working with for your home remodel – architect, contractor, carpenter, electrician, etc. — you should PUT EVERYTHING IN WRITING. Every last bit.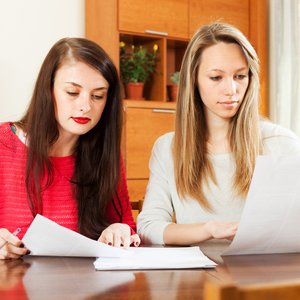 "From initial bids to pay schedules to change orders, if something goes wrong, it's best to have a written trail in case you need to prove your side before a judge. This also cuts down miscommunication. If you discuss a paint color, but a different shade goes on the wall, pointing to an email or note stating the right hue can save the argument over who pays for added time and money for the change," says Anne Miller. Read her article, "Make Sure Your Remodel Has the Required Paperwork" for more tips.
Paperwork, like many things in life, isn't the most fun thing to do. But your home is often your most valuable financial asset – and it is where the heart is — so every bit of time you put into correctly managing your remodeling project's paperwork could save you hours of headaches and pain in the long run, leading to the remodel of your dreams.
---
Tell us About your Project
Our team of Radiant Experts is ready to help! Just tell us a little about yourself and your project to get started.
---
Did you find this post helpful?
Let us know by giving it some applause.
---
---