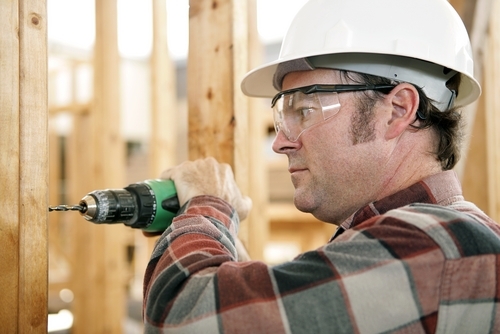 Whether it's an extra bedroom, a home office or an in-house theater that's planned, home renovation is definitely on the rise. The Home Improvement Research Institute reports that the remodeling market grew by nearly 5 percent last year and is expected to increase by 4 percent by the end of 2013.
For homeowners who are looking for ways to expand their livable space, a major part of any room renovation is the selection of new flooring. When the renovation takes place in a garage or attic, infloor heating is a particularly big concern to ensure the room will be warm.
Attic transformation
Frequently, homeowners look to an unfinished attic as a place to renovate. An important consideration for homeowners who are hoping to re-work their attics into new room designs is that the improvements must meet building codes.
For instance, a full-size staircase for entering and leaving the new space and a minimum 6-foot, 8-inch clearance overhead is required, according to ThisOldHouse. A second way out, which can be a window, is also needed for fire safety.
The rest of the living area must have at least 7 feet of headroom, although sections of the attic that have lower clearance can be used for storage. Another concern is that the floor be given more support, since attics in newer homes aren't built for living space. As a result, attic floors need to be reinforced with additional joists and a new subfloor, and that's an ideal time to install radiant floor heating.
Green building
Just as contractors are stepping up their use of sustainable building materials and energy-efficient fixtures, homeowners are also becoming well-versed in green building practices and ways to save on their utility bills.
Adding windows, ceiling or window fans and air conditioning is needed to address heat that naturally rises within a structure. Cellular shades installed in windows is another way to modulate temperatures because they offer good insulation from both cold drafts and strong sunlight.
Making more space
SmartMoney reports that contractors aren't just getting customers who want to renovate their attics. They are also fielding more requests to finish basements, enclose porches and convert garages into livable spaces. Making sure there is proper floor heating to warm such rooms is a top priority.
Whether a recent college graduate is returning home or an elderly relative is moving in, the need to reconfigure living space is expected to be a trend among homeowners for some time.
Like this post? Subscribe for regular updates
Make sure you don't miss out on the latest news in radiant heating by subscribing to our blog. We'll send you an email with links to the newest posts from WarmlyYours.
We won't share your information and you can unsubscribe at any time with a single click.
---
Did you find this post helpful?
Let us know by giving it some applause.
---
---