This time of year - that quiet pocket of time in between the hustle and bustle of Thanksgiving and the rush of Christmas, Hanukkah and Kwanzaa - is one of the best for making home improvement decisions. If your clients are showing interesting in making a big change in their homes, especially when it comes to winterizing a household, there's one suggestion that they're sure to love - radiant heat. If you're searching for a few surefire signs that your clients are ready for radiant heating in their homes, look no further. Consider these examples and consult with them.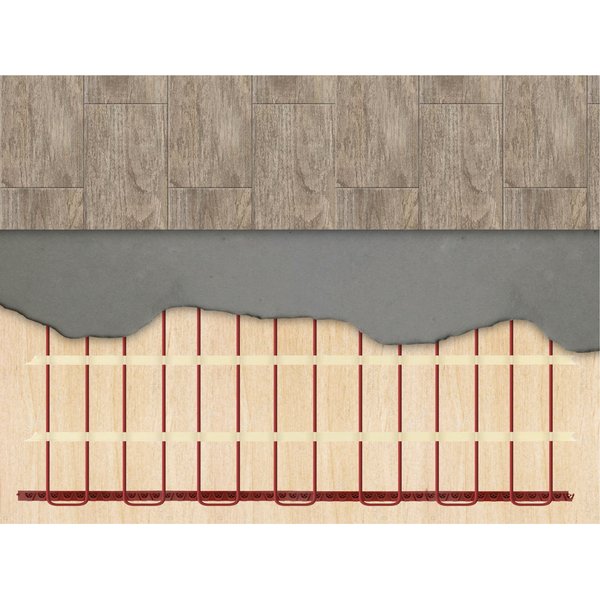 They've got skyrocketing gas bills
Gas isn't cheap right now, and it's not getting cheaper anytime soon. One of the major advantages of radiant heat is simply monetary - being energy efficient means that radiant heat costs homeowners less. Switching to an electric heating system may be one of the wisest financial decisions they make, and there are a number of other bonuses to consider as well beyond the shrinking utility bills.
They're looking to go green throughout the home
Hand in hand with the fiscal benefits of radiant heat come the eco-friendly advantages. Rather than use up excessive amounts of gas, radiant floor heating minimizes electrical consumption while also keeping your clients' homes cozy. If they're looking to shrink their carbon footprints, then radiant heat is the choice for them.
They're suffering winter allergy trouble
Even in the midst of the winter and tons of snow, allergens can be a real problem for some folks. If your clients are having allergy problems, radiant heat is the easy choice. Unlike central heat, which likes to blow gusts of dusty air through dirty vents, radiant heat warms from the ground up with all natural convection currents.
They want to offer their kids a healthier home environment
Air quality is a huge issue, especially when it comes to kids. To keep them healthier and safer while avoiding irritants like dust, mold, pollen and other allergens, clients will want to choose a choice that'll improve air quality drastically, like radiant floor heating.
They're tired of cold feet
Cold feet are normal, especially when making any kind of big change around the household. Of course, if your clients want to avoid LITERAL cold feet, radiant heating is the only option. If all of the above haven't convinced them, the idea of a not freezing but warmed up tile floor as they step out of the shower is pretty convincing!
---
Tell us About your Project
Our team of Radiant Experts is ready to help! Just tell us a little about yourself and your project to get started.
---
Did you find this post helpful?
Let us know by giving it some applause.
---
---