However you celebrate the holiday, Easter — and spring —both offer the opportunity to focus on several valuable principles: namely restoration, renewal, and positive growth. It's something we all — and even our homes — do need!
Soaking in the increasing warmth of the sun as it rises earlier and sets later each day, following the spring equinox, which happened March 20, it's hard not to notice the change in the air.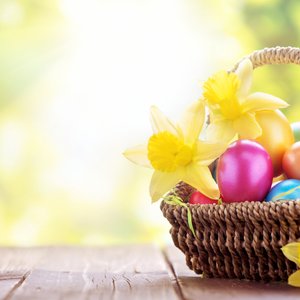 With the warmer days of spring, plants are sprouting, buds are opening, new babies are born, and all around there is a strong wind of restoration and renewal, which we all need.
Rejoice
For some, Easter brings the decoration of colored Easter eggs, Easter egg hunts, or images of fuzzy chicks and cute bunnies. Others focus on the resurrection of Jesus Christ and the holiday's impact on their spiritual lives. Easter's history and celebration crosses through pagan and Christian movements alike, and while it means different things to different people, is commonly the season for hope, renewal and growth.
Renew
This weekend take in the season and rejuvenate your passion to bring renewal into your home or the homes of your clients. There's something powerful about a revamped kitchen or bathroom that breaks our habits and cycles and refreshes our actions and vision within the home.
Nurture
The slender sprouts of growth we see in nature also reinforce the beauty of small changes and restoration over time. Whether starting with a simple Infinity towel warmer for the bathroom to bring increased comfort within the space or installing a electric floor heating system in a specific area of the home, tackling change in the home can start simply, yet be equally meaningful.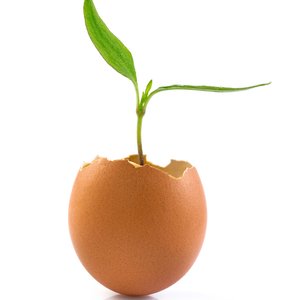 Also, the relationships you have with your customers, while starting small with one project or home solution can grow and flourish. Maybe granite or stone countertops with FeelsWarm® Technology will lead to flooring or a bigger remodeling project. The positive effects of change and renewal can be catchy!
The colorful cards, eggs, baskets, and candy of the season are lively and subconsciously engaging — the same positive uplift happens with simple changes around the home. Consider infusing those spring colors into your designs, your marketing and even office decorations.
Reflect and Rejuvenate
Lastly, leave time this weekend for reflection and refocusing — a small pause before tackling the new season and moving into the work of mid-spring and summer.
Life needs a refresh every so often, and spring is a great time to make it happen. Use the holiday as a chance to focus on what is important, soak in the spring temperatures, leave winter behind, and anticipate summer!
From all of us here at WarmlyYours, Happy Easter… and Happy Spring!
Have fun this weekend, and share how you are enjoying spring, updating your homes, or tackling new projects with us on the WarmlyYours Facebook page or tweet us at @WarmlyYours.
---
Tell us About your Project
Our team of Radiant Experts is ready to help! Just tell us a little about yourself and your project to get started.
---
Did you find this post helpful?
Let us know by giving it some applause.
---
---