It's hard to believe, but in fewer than 50 days we'll be ringing in the new year! With a new year comes new design trends. Whether you've recently updated your home décor or you're just beginning to brainstorm, this list will show you what's in and what's out come January.
What's In?
Black Stainless Steel Appliances
Stainless steel appliances have been popular for more than a decade, but their reign may be ending within the next few years, according to a
Stone Gable blog
. In turn, black stainless steel appliances will be taking their place.
"Black stainless is sleek and modern and very sophisticated," the blog author writes. "We should be seeing more and more of this gorgeous stainless creep into kitchen, laundry rooms and even other rooms in our homes."
Jewel Tone Colors
Deep blue and green colors will be trendy next year, according to multiple sources. They'll be showing up via wall paint and also in accent pieces. The blue trend stemmed from the popularity of blue dishware, while the green trend comes from society's interest in eco-friendliness. Other colors that will take root in accent pieces include emerald green, amethyst purple, ruby red, topaz yellow, sapphire blue, tourmaline green and turquoise.
Smart Appliances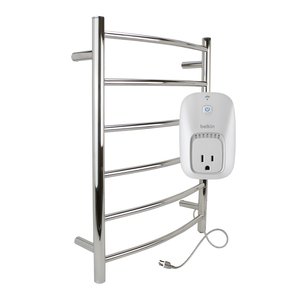 In 2017, "smart" appliances and amenities will make their mark, according to expert Sacha Ferrandi, founder of Source Capital Funding Inc and Texas Hard Money.
"As appliances and amenities that connect with the Internet (such as Nest, smart fridges, heated driveways, etc.) become more affordable, we will see a rise in this type of 'custom' design in new homes and renovations," he said in a Ver-Tex blog.
Imagine being notified via your smartphone when your fridge is empty or when your laundry is done. That's what smart appliances will be delivering as soon as next year, according to real estate expert Anita Clark. Already, items like the Nest and WeMo WiFi Switch allow you to operate your thermostat, towel warmer and other plug-in objects from your smartphone. The future is here!
'Rescued' Furniture
Platforms like Pinterest and Etsy have made "rescuing" old furniture something that anyone can do. By transforming outdated furniture into trendy new pieces, you're saving money and reducing waste. This movement is a big reason why repurposed furniture will be so popular next year.
"Rescued" furniture also owes its popularity to the distressed home décor trend. "This trend continues to be an outgrowth of needing to feel more relaxed and connected to an easier bygone day," the Stone Gable blog states.
What's Out?
Subway Tile
Believe it or not, subway tile will not be a trend in 2017. This doesn't mean if you have subway tile in your kitchen or bathroom that it will instantly be outdated. In fact, many designers will tell you that subway tile is timeless because it's simple, historical and coordinates with nearly any design scheme. However, it's become so popular that it's oversaturated the marketplace, leading homeowners to look for different options next year.

Gray Paint
Rooms that are predominantly gray are going out of style, according to the Stone Gable blog. It's easy for gray painted walls to give off a cold, unwelcoming feeling. Instead, homeowners should stick to warmer tones and use bright bursts of color in accent pieces. This will give the home character and charm.
Mirrored Furniture
Like subway tile, mirrored furniture got its start decades ago. However, in 2017 its popularity will decline. This furniture trend can add glam and dimension to a space when used minimally, but too much of it can easily give off a garish appearance. That's why mirrored furniture will be out of the game next year.
Accent Walls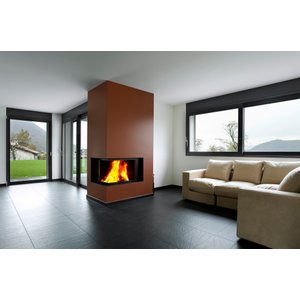 Although bright accent pieces will be trendy next year, accent walls will not. Instead of making one wall a focal point, the color contrast should come from your accent pieces. This is particularly relevant for large, open areas like the living room, where there is plenty of opportunity to introduce a splash of color through pillows, throw blankets, draperies and decorative items.
Do you have anything to add to this list? Anything to take away? If so, let WarmlyYours Radiant Heating know by contacting us on Twitter, Instagram or Facebook. Your design choices are what set the trends in motion, so we look forward to hearing your thoughts!
Sources:
http://www.stonegableblog.com/home-decor-trend-2017/
https://www.homeyou.com/home-decor-trends-are-they-timeless-or-timely
http://www.ver-tex.com/6-hotte...
http://sellingwarnerrobins.com/emerging-home-trends-for-2017/
http://realtytimes.com/consumeradvice/homeownersadvice1/item/46099-20160718-6-ways-to-get-a-head-start-on-2017-home-trends
http://www.domain.com.au/advice/the-interior-trends-youll-be-loving-in-2017-20160309-gnek90/
---
Tell us About your Project
Our team of Radiant Experts is ready to help! Just tell us a little about yourself and your project to get started.
---
Did you find this post helpful?
Let us know by giving it some applause.
---
---