Imagine you're at a great party. Good music. Good food. Good vibes. You hope this party never ends!
Now imagine someone tells you that this party is going to last, at a bare minimum, until the middle of 2017. Not only that, but this party is about to get a whole lot bigger—we're talking full on slip-n-slide in the front yard bigger.
We're gonna need a bigger boat
This is the jubilant situation that many companies in the remodeling industry have found themselves in after reading the most recent Leading Indicator of Remodeling Activity (LIRA), a report released quarterly by the Joint Center for Housing Studies of Harvard University.
If you're having a hard time imagining how a report released by Harvard can inspire this level of excitement, then you, my friend, haven't heard the good news. The current LIRA predicts that growth in expenditures for home improvement will continue until it reaches its zenith at 8.0% in the first quarter of FY 2017.
I know exactly what you're thinking: ???
This means the actual dollars estimated to be spent on home renovations will reach roughly $321 billion by the middle of FY 2017. In other words, we haven't seen a party this big since 2006—except, instead of being driven artificially by the same dubious factors that caused the housing crash, this growth is being fueled by positive national job growth, organically rising housing prices, and the good ol' internet.
The internet: the perpetual motion machine of human genius
The internet has changed the face of the remodeling industry by greatly democratizing access to information for the consumer. Best practices, new products, creative ideas—all blazing across the internet at the speed of thought due to specialized websites like Houzz and apps like Walleries.
For the first time in the history of mankind, we can go from "I don't really like the upstairs bathroom" to Taj Mahal-level luxury with a few clicks. But what does this mean for the modern business place? The internet (specifically e-tailers) is going to take a bigger bite of the pie (total sales), but the pie is also growing.
For example, WarmlyYours saw a year-to-date increase of 65% in e-tailer sales of our towel warmers. At the same time, we saw a size-able increase in sales of towel warmers on our own website. The e-tailer sales seem to be driving overflow traffic to our website and increasing market awareness of the product. Not only are the avenues of distribution shifting, they're growing.
Rising prices are in the house! (literally and figuratively)
What do new-construction projects have in common with remodels? They're getting more expensive, and therefore, more valuable. This also means a greater level of competition for home-sellers. If you plan on selling a property in a competitive marketplace, you have to stand out.
This level of competition is what is going to drive a huge part of the burgeoning growth in remodeling expenditures in high-value, high-return renovation projects. It's like the old saying goes, "you have to spend money, to make money." The forecast looks like the entire remodeling industry is in for a few successive quarters of a "Consumers Spending Money" party. And I don't know about you—but I'm ready to party.  
Read more about industry trends, product performance, and marketplace analysis in our "Second Quarter Industry Report" here.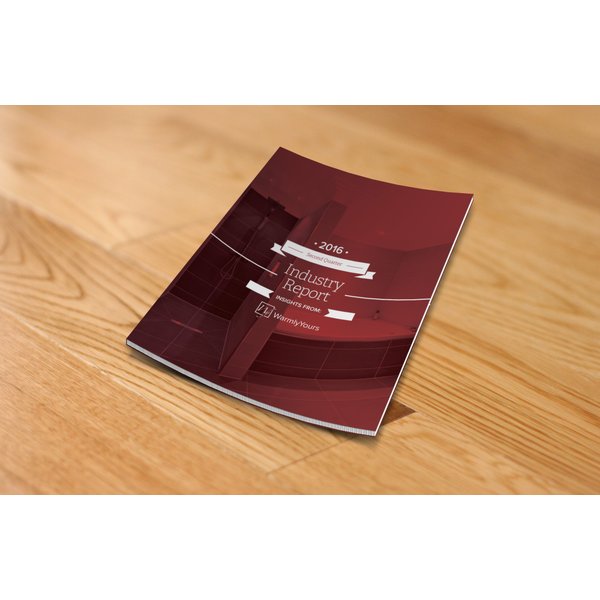 ---
Tell us About your Project
Our team of Radiant Experts is ready to help! Just tell us a little about yourself and your project to get started.
---
Did you find this post helpful?
Let us know by giving it some applause.
---
---