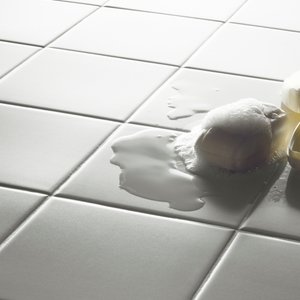 If you take a look around your house, you'll notice some rooms can seem to be more hazardous than others. You may think that the kitchen is the most dangerous room. With knives sitting around, the stove burning hot, or broken glass lying on the floor, there clearly seems to be an increased risk of injury. Or maybe it's the basement you are worried about. That dark stairway leading down towards the basement is not only creepy but also risky if you aren't careful.
What if I told you that neither of those rooms were the most dangerous rooms in your house?
The most dangerous room is your bathroom.
That's right. The place where you feel the most privacy and relaxation is actually a high-risk injury zone.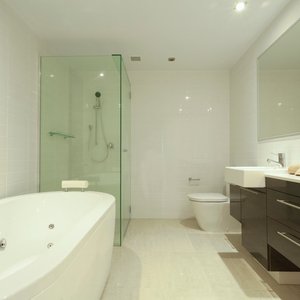 According to the Centers for Disease Control and Prevention (CDC), every year about 235,000 people over the age of 15 visit emergency rooms because of injuries suffered in the bathroom. In all, 14 percent of the people required hospitalization. Also among adults aged 85 and older, 38 percent were hospitalized as a result of their injuries with falls being the major cause.
Slips and falls are one of the leading causes of accidental death in the United States, and bathrooms are the rooms where these falls most commonly occur.
More than two-thirds of emergency room visits account for injuries in or around the tub or shower, which makes wet floors the culprit. The most hazardous activities for all ages are bathing, showering and getting out of the bath or shower: 2.2 percent of injuries occur while getting into the tub or shower, but 9.8 percent occur while getting out.
By installing WarmlyYours radiant floor heating under your bathroom floor, you can reduce the risk of injury. With our TempZone™ Electric Radiant Heating System that can be easily installed under tile, stone, or marble, you can warm your bathroom floor while also drying any wet areas, reducing the risk of slipping.
By heating up water, you increase its energy, making it evaporate faster. With that being said, our TempZone™ Floor Heating will not only heat up your floors and make your bathroom safer, it will also bring you added warmth and comfort during those cold winter months.
Everyone wants a happy and healthy home! The last thing we want is for someone to get hurt in his or her own home! With WarmlyYours Radiant Floor Heating, you can transform the most dangerous room in your house into the reassuringly safe and comforting room you desire.
For more information on how to add radiant heat in your bathroom, be sure to go to our Bathroom Room Portal!
---
Tell us About your Project
Our team of Radiant Experts is ready to help! Just tell us a little about yourself and your project to get started.
---
Did you find this post helpful?
Let us know by giving it some applause.
---
---