In 2023, the housing market is still tight. While new home builds are on the rise, pricing and limited availability keep most people from buying a new home.
In such a tight housing market, current homeowners are taking the renovation route to make their homes more functional and to keep up with the latest design trends. Most home renovations take place in the kitchen and bathrooms of the home. Of course, flooring is another popular renovation option while changing the paint colors in a home is a quick way to change the look and stay on-trend. Here's a look at what to expect in 2023.
Flooring
You can renovate the flooring in your living area or the entire home. This is a project where it's important that you consider the scope to keep costs reasonable and make the change where you want it the most.
Porcelain tiles with a wood design
In the place of hardwood floors, homeowners have started placing wood-look porcelain tiles. The prints on these tiles are accurate enough to be mistaken for real wood without the needed maintenance. These tiles handle the wear and tear better than a real wood floor and resist scratching.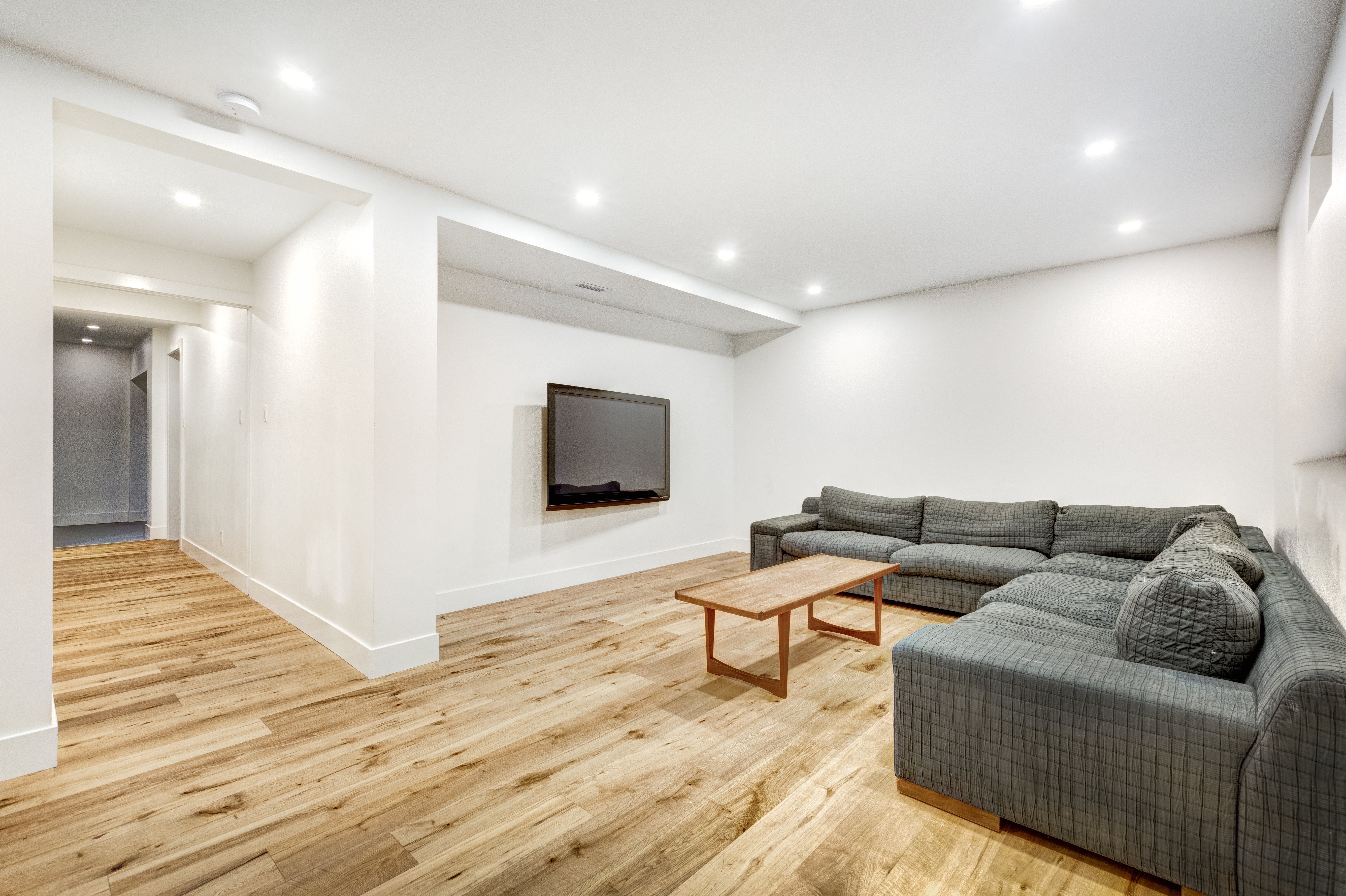 Stained concrete
If you have a mid-century modern or industrial style home, then you might enjoy the trend of stained concrete. The concrete flooring provides a sleek, polished look while the wisps of stain provide character and a textured look. You can even install a radiant heater to keep the floor warm in the cooler months.
Slip-resistant flooring
As many older Americans have decided to age in place, many companies have looked for ways to help. Slip-resistant flooring helps protect from falls that often happen in this wet, slippery environment. Created from less expensive materials, this flooring is cost-effective on a tightly budgeted renovation budget. The typical material includes vinyl and linoleum.
Heated floors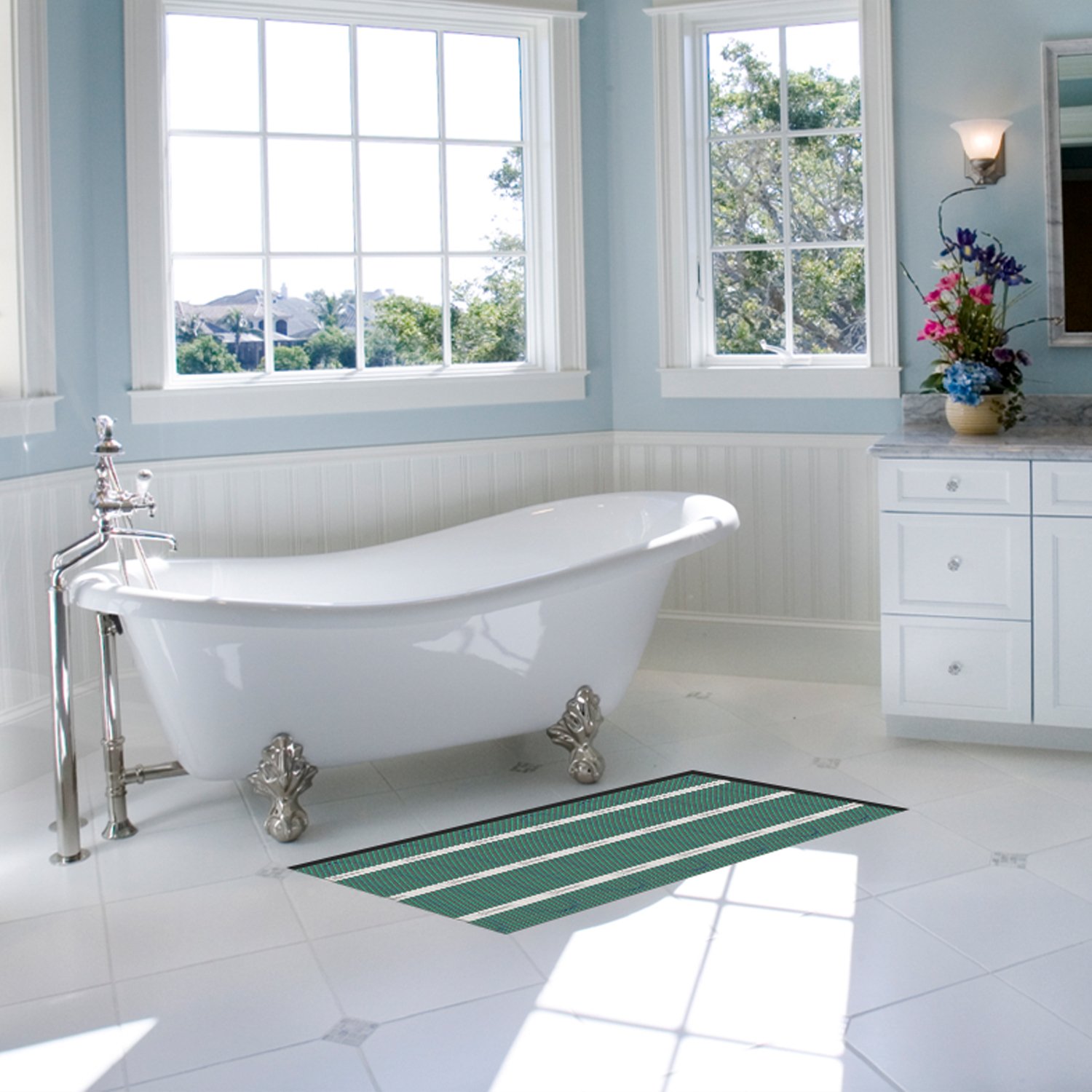 Heated floors have been growing in popularity over the last couple of years and 2023 is no exception. Radiant floor heating systems are great ways to add resort-level comfort to your home and they make an excellent conversation starter.
And the best time to consider adding a floor heating system is when you're installing a new floor or replacing an old one, since the only additional costs will be for the products and labor. Electric floor heating also has an advantage because you can pair your floor covering with a heating system that was designed to accommodate it.
Color and Painting
It's hard to believe that for the cost of a couple of gallons of paint that you can give your home an entirely new look. It's one of the most cost-effective ways of updating your home and of keeping up with local trends. In 2023, homeowners are leaning away from neutral tones and going for brighter and warmer colors.
Classic blue
The name is no accident. Classic blue is timeless. And while you probably won't paint an entire room this color, you might do an accent wall in classic blue or use the color to break up an entirely white wall.
Blush
Also known as millennial pink since making its debut in 2016, blush will continue to be a trendy color in 2023. As part of the continuing trend, you'll find this whimsical shade of pink paired with jewel tones to give it depth and warmth. It brings a rich, chic feeling to any room in your home.
White
While the reputation might be that white is an unexciting color, this year's trend sees white on white on white for a unique, rich, layered look with bright whites, eggshells, and ivories for a textured feel. This is anything but boring.
Kitchens
Many people refer to the kitchen as the heart of the home. Trends are always changing to improve the look and efficiency of your kitchen. From a pot filler to backsplashes, most of the trends improve your kitchen in some way from how you work to how it looks. Here are some fun new kitchen trends for the upcoming year.
Multifunctional island centers
When islands gained popularity, they provided space for prepping food and serving a quick bite to your family. Now, they're being put to work. You'll find islands with built-in dishwashers and microwave ovens or a wine fridge. Many people are opting to have a sink installed on their island. This might be the kitchen's only sink or a second smaller one.
Some people are having cabinets in their islands for additional storage space. On the ends of the islands, people are installing shelving for organization and other functional items.
Three-tone kitchens
Kitchen trends have slowly been evolving to this decorative coup over the past couple of years. It began with a two-tone kitchen with upper cabinets painted one color and the lowers painted a complementary color. In some cases, all the cabinets on the edges of the kitchen are painted one color while the center area is painted another.
Now, a third color is being added to break up the pattern and provide asymmetry. You can use these sections of color to create different cooking zones in your kitchen and define the working area.
Heated countertops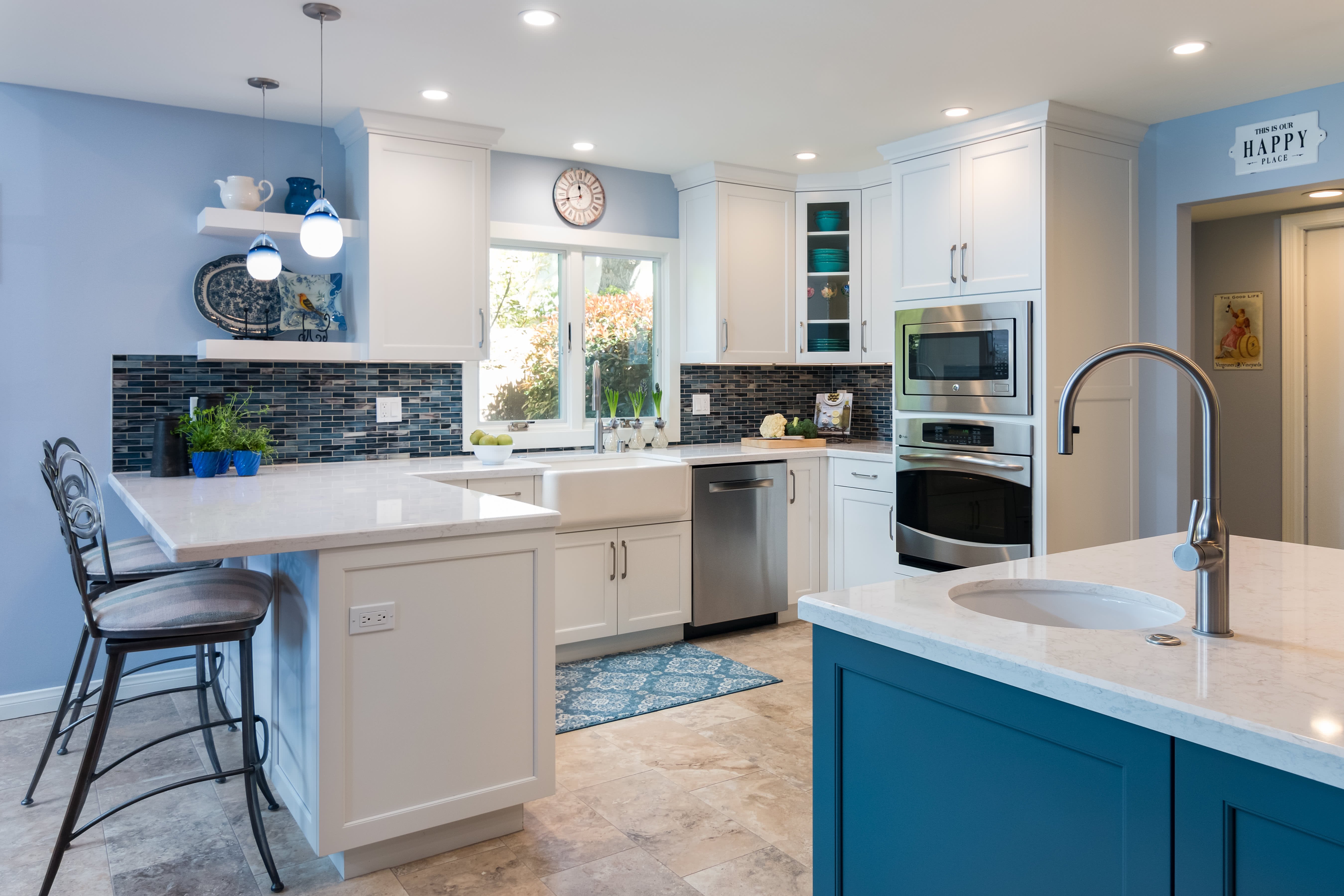 If you do have, or are planning to install, a stone countertop with an overhang, you should really consider adding a countertop heater. These ultra-thin mats adhere to the underside of the countertop's overhang and radiate heat upwards to make the surface above comfortable. The installation is very discreet and the only evidence that they're even there is the lack of a chilly countertop.
Cabinets and drawers get new faces
Custom cabinets and drawers are one of the major expenses of any kitchen renovation. Even if you opt for stock cabinets, this part of the renovation is going to be expensive. More and more homeowners are opting to replace only the cabinet and drawer fronts for a fresh look. This is a cost-effective way to get a new look in your kitchen. With refacing the cabinets and drawers, you keep the same layout in your kitchen so the kitchen should already be functional for your needs.
Wood cabinets
The trend of all-wood cabinet kitchens is slowly returning but not in 2023. This year, you'll see a rise in the popularity of wood cabinets as part of the three-tone kitchens. You can choose to add an upper or lower wood cabinet or the accent cabinets that break up the painted cabinets.
Wood cabinets are becoming more popular because of the rich, warm colors and variety of wood grains available. You can choose a light or dark wood to complement your current color scheme. In 2023, the most popular wood is going to be walnut. Its popularity is due to its ability to blend seamlessly with blues, grays, and brass tones that are normally found in your kitchen.
In addition to wood cabinets, butcher block countertops and wood countertops are also making a comeback this year. The wood countertops are more cost-effective than marble or quartz and also easier to take care of.

Bathrooms
Bathrooms are one of the most popular rooms to renovate. You'll love having a new, fresh bathroom, and there are many exciting trends this year to take your bathroom to the next level.
Large walk-in showers
Walk-in showers are all the rage and have been for a few years now. If you're renovating your bathroom, you may opt to give up a bathtub entirely and incorporate the extra space into a walk-in shower. There are many options for tiles and colors. You can create a tile enclosure or use a glass door. When it comes to a design element, a walk-in shower offers many choices. Also, you can install floor heating in your walk-in shower so your toes never get cold.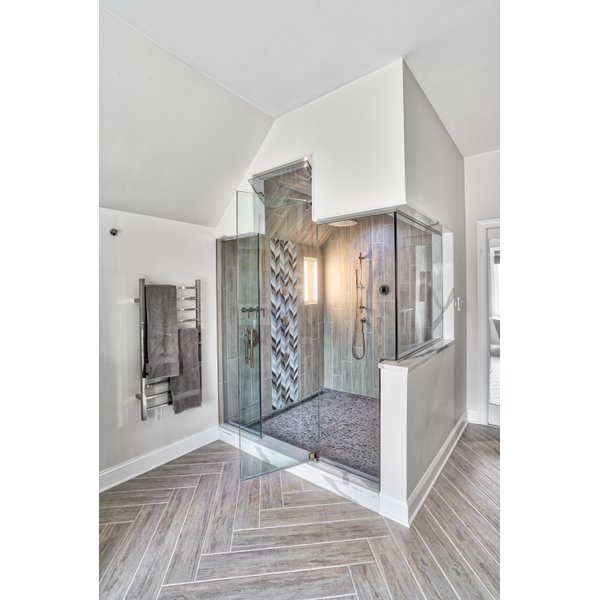 Shower ledge
You probably have an alcove in your walk-in shower where you store your shampoo, soap, conditioner, and other shower essentials. However, the trend is to create a ledge inside your walk-in for these items. With a shower niche, you're limited to the space between beams for the size. With a ledge, you can run it the entire length of the shower.
Floating vanity
Need some extra floor space in the bathroom. Good news. Floating vanities are one of the hottest trends for 2023. With your vanity cabinet off the floor, it makes your bathroom look a little bigger, and it's easier to clean up underneath.
Bonus: Laundry Room
Here's an extra design trend for an often overlooked space in the modern home.
Deep utility sinks
This is the year to add a deep utility sink to your laundry room. Also referred to as farmhouse sinks, these sinks have plenty of room to soak any really dirty clothes before washing them or to handwash any delicates. If the white ceramic farmhouse sink isn't your style, then you might consider a deep aluminum sink.
At WarmlyYours, we understand how important it is for you to have a beautiful and comfortable home that really reflects who you are. If you're planning a renovation this year, these trends can give you a place to start planning.
When you're ready to start talking about heated floors, contact us for more information and we'll be more than happy to help!
---
Tell us About your Project
Our team of Radiant Experts is ready to help! Just tell us a little about yourself and your project to get started.
---
Did you find this post helpful?
Let us know by giving it some applause.
---
---