Los Angeles, better known as LA and infamous as the center of the nation's film and television industry is a sprawling Southern California city of dreams. Actually, City of Angels is Los Angeles's official nickname. From the iconic Hollywood sign to the footprints and handprints of famous movie stars on the Hollywood Walk of Fame, LA has something for everyone except maybe snow and cold weather.
With a dry-summer Mediterranean climate, both freezing temperatures and snowfall are extremely rare in the city basin and along the coast. So it's understandable that infloor heating in a warm climate like LA may not seem necessary, but regardless of climate most of us have experienced that unpleasant jolt when stepping out of a warm shower or bath onto a cold tile or stone floor. Electric floor heating can make sure your first step out of the bath or shower is a comfortable one. When remodeling your bathroom, it's the perfect opportunity to include the affordable luxury of radiant floor heating so you won't ever have to deal with cold tile underfoot again.
This LA Bathroom Radiates Style and Warmth with Underfloor Heat 
Adding floor heating to this medium master bathroom was an easy way for these Los Angeles homeowners to warm up the stylish but cold decorative concrete flooring in their newly remodeled bathroom, bringing additional warmth and comfort to their morning routine. These owners chose to install a 1.5- by 66-foot TempZone™ Flex Roll in their 123-square-foot bathroom for $940.00 at a cost of less than $10.00 per square foot (see floor plan).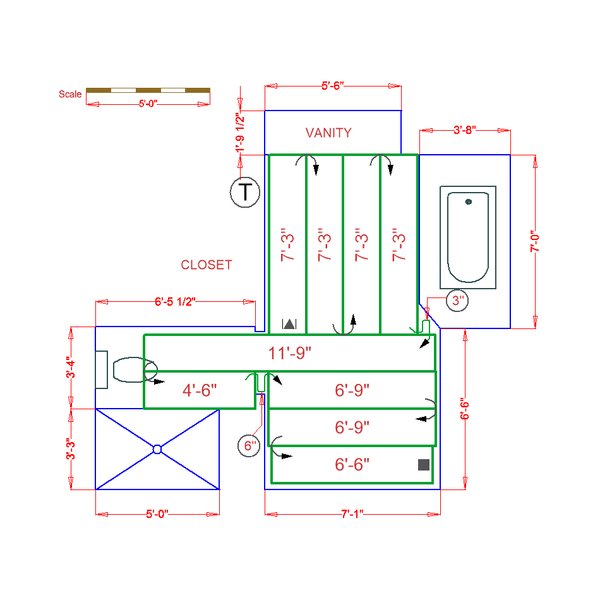 In addition to the material cost, the operating cost should also be factored into the remodeling budget. WarmlyYours' Operating Cost Calculator figures in the average kWh cost in Los Angeles of 16.23 cents resulting in a daily operating cost of 41 cents to heat this bathroom for four hours a day, a small price to pay for the comfort and luxury of a soothingly warm bathroom. In addition, it only costs around $18.00 to heat the bathroom during the coldest month of the year, based on WarmlyYours's Heat Loss Calculator.
Side by Side Cost Comparison Made Easy with Online Tools 
Ever curious how much it would cost to add underfloor heating to a bathroom or any room in your home? It's easy to find out by simply using WarmlyYours' Instant Quote Tool. Just fill in some details about your project and the tool will provide a side-by-side comparison of the recommended products for your room along with their related costs. Although these LA homeowners selected the TempZone™ Flex Roll, the comparison below shows their chosen option along with two alternatives utilizing TempZone™ cable as noted.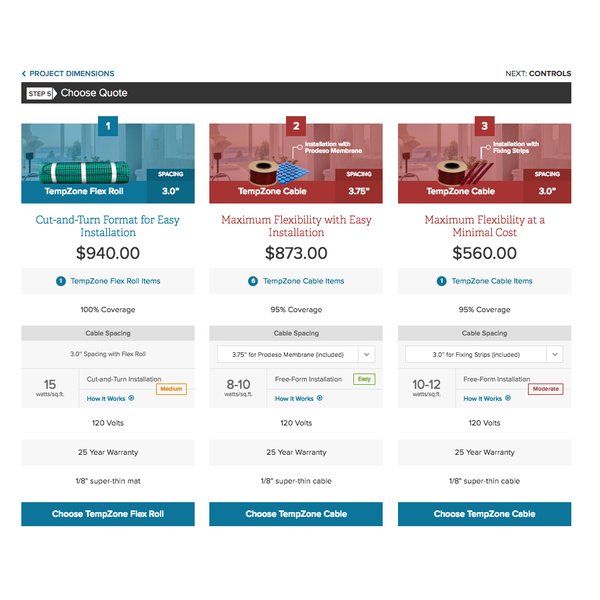 The reason these LA homeowners selected Option 1 with the TempZone™ Flex Roll was because they wanted the highest watts/sq ft² and 100% coverage. But if cost was the primary consideration, they could have chosen among the two other TempZone™ Cable options. Option 2 TempZone™ Cable system with Prodeso membrane costs more than the standard cable system for ease of installation while the Option 3 TempZone™ Cable offers the lowest cost overall. Both the cable systems offer spacing options that can further reduce the price, but will affect the total watts/sq ft² of radiant heat. For more information explore the Instant Quote Tool for yourself. 

Free Installation 'Smart Plan' Ensures Your Project Runs Smoothly from Start to Finish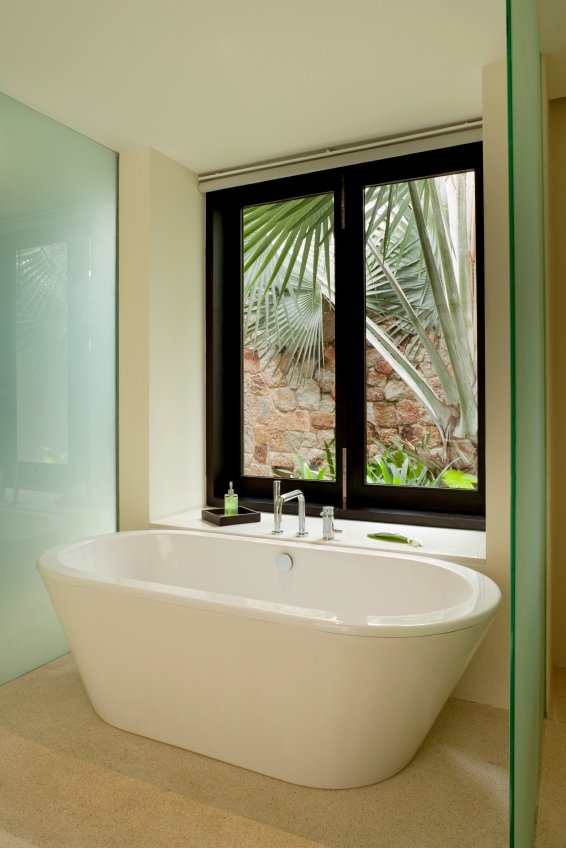 You also have the option to upload your floor plan online to get a more detailed installation plan, which shows exactly how the floor-heating system should be laid out. This plan makes installation easier for you and also gives our technical team more information to help you through your installation should you have any questions.
Speaking of questions, we've made it easy for you to reach us. 1) Simply call us at 800-875-5285, 2) live chat us at www.warmlyyours.com, or 3) email us sales@warmlyyours.com.
We've saved the best for last. When you are ready to install the product, WarmlyYours technical support experts can be reached 24/7 to guide you every step of the way, night or day if you need assistance.
---
Tell us About your Project
Our team of Radiant Experts is ready to help! Just tell us a little about yourself and your project to get started.
---
Did you find this post helpful?
Let us know by giving it some applause.
---
---