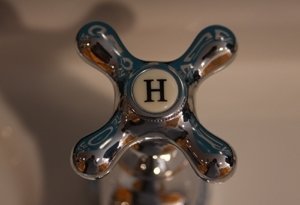 The bathroom remains one of the most commonly renovated rooms in any home. While some people choose to update or add a bathroom to their home for esthetic reasons, others embark on these projects to increase the value and functionality of their homes.
A recent survey conducted by the website Houzz.com revealed that 28 percent of American homeowners are planning a bathroom project within the next two years. These renovations can differ widely in cost, depending on what's done. However, the study found the average cost of a bathroom remodel is $11,566.
The good news is that the investment in a new bathroom can increase the overall value of the home. According to the 2013 Cost Versus Value Report released by Remodeling Magazine, homeowners who embark on a mid-range bathroom remodeling project can expect to recoup 65 percent of the cost when they sell their house. 
Because the bathroom is also one of the most frequently used rooms in the house, many also choose to renovate in order to make it safer. This trend is especially common among older homeowners who are looking to age in a home that is both functional and safe.
"Baby boomers value being able to live out their golden years to the fullest, and aging in place is a key component of that," bathroom remodeling expert Jim Quinn recently told The Morning Call newspaper. "They are being proactive about making bathroom upgrades now so they can enjoy the benefits for many years to come."
Safer flooring
It's no surprise that many people slip, fall and are injured in the bathroom because of wet, slippery floors. One of the recommended changes for individuals considering a bathroom renovation is to replace their flooring material with one that makes slips less likely. 
Textured flooring, such as vinyl, can help make floors less slippery for anyone who uses the bathroom. Additionally, many people choose to add a bit of luxury to their new floor by installing a new bathroom heating system in the form of infloor heating. 
Walk-in tubs and showers
In order to decrease the risk of falling when getting in and out of the bathtub or shower, many people updating their bathrooms choose to install walk-in bathtubs and showers. New types of tubs are available to make bathing safer for aging individuals.
Additionally, some bathroom designers suggest eliminating the need to step over even a small lip to enter a shower. Instead, they incorporate the drain into the floor for optimum safety.
Often over-looked changes
While big changes may seem like the best investments for a safer, more functional bathroom, there are many smaller updates that can make a big impact as well. Replacing difficult to use plumbing fixtures and updating the lighting can make the room look great and help those who use it avoid getting hurt. 
---
Tell us About your Project
Our team of Radiant Experts is ready to help! Just tell us a little about yourself and your project to get started.
---
Did you find this post helpful?
Let us know by giving it some applause.
---
---