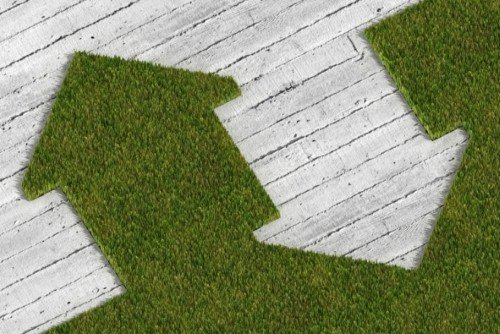 As an architect, it's important to be mindful of growing trends in the real estate industry. Knowing what homeowners are looking for can help you create structures that appeal to the masses, and in this day and age, everyone wants to go green.
More people are looking for ways to reduce their carbon footprint, and many of them are doing it through buying environmentally-friendly homes. One region of the country that is seeing a boost in green home sales is California. Recently, the state announced that it had reached 10,000 eco-friendly houses with the GreenPoint Rated Label. As more of these structures are becoming available, families are being able to live a more sustainable lifestyle.
"In designing our green home, we wanted to set an example of sustainability, energy use and healthy living for our entire community," said Robert Fortunato, owner of the Green Idea House. "GreenPoint Rated gave us access to a community of experts who have helped us achieve our most important goal: creating a legacy of sustainable living for our 10-year old son."
Stemming from the 10,000 milestone, Energy Upgrade California has announced that it will be offering $2,000 rebates to homeowners in the Los Angeles area who are interested in going green as well.
Even if a home wasn't originally constructed to be eco-friendly, it can be made into a greener structure through the installation of everything from radiant floor heating to Energy Star-certified appliances. Radiant heat can reduce the use of oil throughout the year, and making an effort to use low-energy electronics and appliances can result in big cuts to utility bills.
In order for a home to become GreenPoint rated, it must meet a series of requirements under the categories of energy efficiency, resource conservation, indoor air quality, water conservation and livable community benefits, according to Southern California Public Radio. While it may take extensive renovations to meet these standards, doing so can result in up to $8,000 in additional rebates.
"A green home is good for the planet, healthier for you and your family - and now, with these new rebates, getting the label that proves your home is green is basically free," said Howard Choy, General Manager of the County Office of Sustainability.
As it becomes easier to go green, the demand for environmentally-friendly homes has the potential to increase in coming years.
---
Tell us About your Project
Our team of Radiant Experts is ready to help! Just tell us a little about yourself and your project to get started.
---
Did you find this post helpful?
Let us know by giving it some applause.
---
---