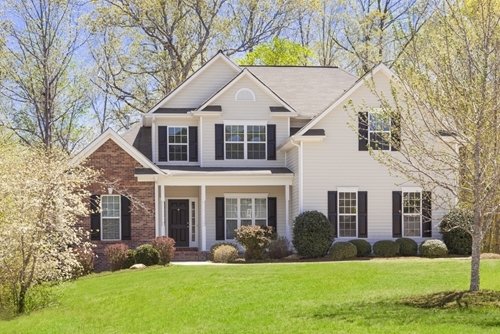 The old saying that one man's misery is another's fortune certainly rings true when it comes to foreclosures.
Latest figures
The most recent foreclosure figures released by CoreLogic revealed that 55,000 foreclosures were completed in March in the U.S. In total, more than 1 million U.S. homes were in some stage of foreclosure during the month, representing nearly 3 percent of all homes with a mortgage.
Compared to the same month last year, the number of foreclosures is down 16 percent. However, foreclosures increased 6 percent in March 2013, compared to the previous month.
Since the financial crisis began in September 2008, there have been approximately 4.2 million completed foreclosures across the country. In recent months, the number of homes being lost to foreclosure has decreased significantly.
"In March, completed foreclosures were down 52 percent from the peak in 2010, and almost all of the top 100 major metropolitan areas have declining foreclosure rates," said CoreLogic chief economist Mark Fleming. "The foreclosure rate nationally is down 23 percent relative to a year ago, signaling continued reduction in the stock of distressed assets."
Who benefits?
While foreclosures are certainly not good news for those who lose their homes due to financial difficulty, they have opened up a lot of possibilities for real estate bargain hunters. After all, individuals nationwide have been able to purchase foreclosed properties at a bargain price and remodel them to their specifications, whether they sell them for profit, or move in and enjoy the homes themselves.
Investing in real estate
Whether you plan on living in a foreclosed property you've purchased or not, the amount you can save on a foreclosure may leave extra money to devote to home improvements.
Many use the annual Cost Versus Value report from Remodeling Magazine to determine which projects are likely to offer the best return on investment, while others simply choose to make changes to the rooms they - or someone else - will spend the most time in.
Real estate experts say that two rooms are well-known for helping to increase the value of any home - the kitchen and the bathroom. Expanding these rooms and improving them is likely to result in increased value.
In the kitchen, experts say finishes including stainless steel appliances, granite countertops and custom cabinetry are in high demand. Many also choose to add luxurious extras such as radiant floor heating to create a top-notch property.
In the bathroom, spa-like features including large steam showers, soaking bathtubs, towel warmers and floor heating are in-demand.
---
Tell us About your Project
Our team of Radiant Experts is ready to help! Just tell us a little about yourself and your project to get started.
---
Did you find this post helpful?
Let us know by giving it some applause.
---
---