Whether buying a new or existing home, these fresh home buyers are the most likely to make significant investments in their new homes during the first year or two. And it's easy to understand why. When you buy a new home, you have to furnish it and "make it your own," which oftentimes means making sure all the appliances match, switching out lighting fixtures, etc. In the case of new-construction homes, it also means installing blinds and draperies, painting the walls, and working on outdoor landscaping and entertaining areas. With that in mind, it's no wonder that people buying newly constructed single-family homes spend an average of $4,500 more than existing homeowners who have not recently moved and don't have any plans to move, according to recent research by the National Association of Home Builders (NAHB). Even those who purchase existing homes spend over $4,000 more than an existing homeowner with no plans to move.
What's surprising, though, is how the spending is broken out. New-construction homeowners put most of their money toward furnishings, followed closely by alterations and repairs. Those who purchase existing homes put most of their money toward alterations and repairs. And (drumroll please), homeowners who do not plan to buy or sell have also put the majority of their money toward alterations and repairs. So how is it that all types of homeowners are investing much of their money in alterations and repairs no matter how new the home? It's because they're all investing in different ways.
Top New-Construction Home Investments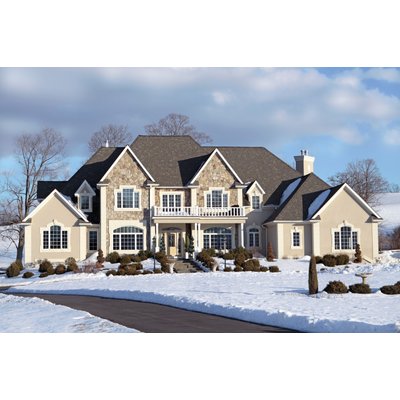 When it comes to newly constructed homes, homeowners don't typically have to worry about repairs and replacements because their home is probably under warranty. However, these homes aren't guaranteed to come with a finished driveway, walkway, deck/patio, or fence. Therefore, homeowners have to spend their own money to have these things installed if they want them.
For new driveways, walkways and patios, homeowners have the unique opportunity to consider adding snow-melting systems. Snow-melting systems are installed under concrete, asphalt or in mortar under pavers. They use electricity to heat the substrate and keep snow and ice from forming on it. Because these systems are hidden under the driveway, walkway or patio, it's easy to understand why the construction phase is the best time to install them. No need to tear up any existing material! You can set up the snow-melting system and then have the pathway or patio installed right on top.
Top Existing Home Investments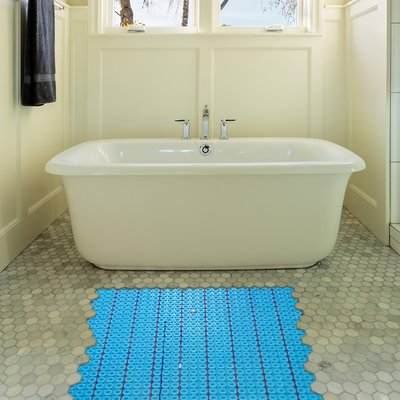 For homeowners who buy existing homes, investments often come in the form of repairs and replacements — not surprisingly — because these homes are typically older. However, these homeowners also take the cake when it comes to investing in kitchen/bathroom remodeling and installing new items such as HVAC, plumbing, electrical systems, security systems, flooring, exterior siding, windows and doors, the NAHB reports.
When it comes to updating flooring, these homeowners should also consider installing in-floor radiant heating. Electric radiant heat is most popular in bathrooms and kitchens, but it can be easily applied to any room of the house. The key is to install it at the same time as your new flooring. Just like putting in a snow-melting system, it's easiest to install when you have a clean slate to work with.  
Top Investments by Non-Moving Owners
Finally, for homeowners who have lived in their home for years and don't plan to move, investments generally come in the form of upkeep. The NAHB reports that most of their spending goes toward replacing outdated items, and repairing things like doors, windows and skylights.
Whatever type of homeowner you are, radiant heating is a great way to update a home and make it more comfortable. For more information about available radiant heating products, visit www.warmlyyours.com. 
---
Tell us About your Project
Our team of Radiant Experts is ready to help! Just tell us a little about yourself and your project to get started.
---
Did you find this post helpful?
Let us know by giving it some applause.
---
---