Vancouver, a bustling west coast seaport in British Columbia, is among Canada's most ethnically diverse cities. A popular filming location, it's surrounded by mountains, while residents and visitors alike enjoy its thriving art, theatre and music scenes. Major film production studios in Vancouver and Burnaby have turned Greater Vancouver and nearby areas into one of the largest film production centers in North America, earning it the film industry nickname, Hollywood North.
However, Vancouver's weather is far from Hollywood's where the temperature rarely gets below freezing. In Vancouver, there are typically 41 days a year when the minimum temperature is at 0 degrees Celsius or below based on data from currentresults.com. Also from November to February, the city can remain below freezing all day long. Last January, Vancouver was gripped by ice and snow frustrating many residents. An effective way to avoid the hassle and time-consuming, costly snow removal is by installing a snow melting system to do the work for you. Ideal for driveways, walkways, patios and other outdoor areas, outdoor heating can be installed under asphalt, concrete, or in mortar beneath pavers.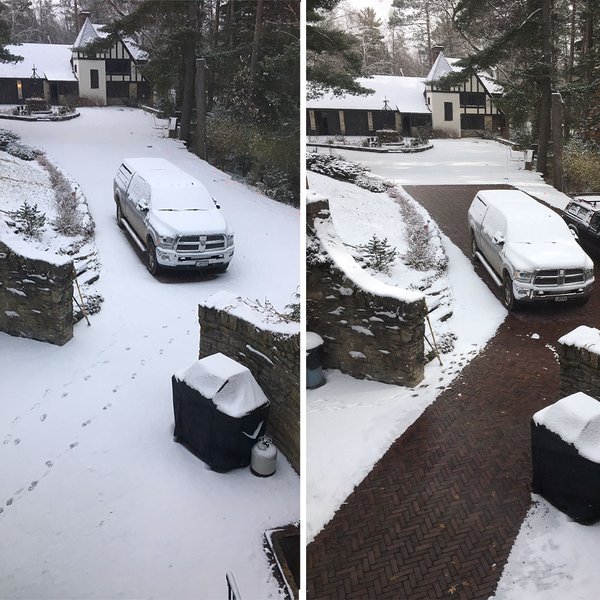 Driveway Heating Provides Clear, Safe Passage to Your Home
When replacing your driveway, it's a perfect time to add a snow melting system.  Case in point, these Vancouver homeowners had a driveway on a steep incline so when winter came it was very difficult to navigate over the ice or snow. Even on frosty mornings, they found their car slipping and sliding while leaving the house. They decided a driveway heating system was the solution. To get started they learned that WarmlyYours offers a free installation plan with every quote. See below.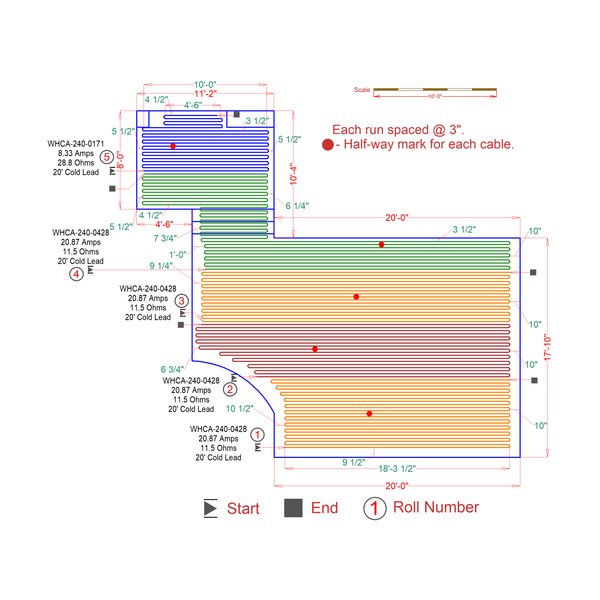 For just over 470 square foot of driveway, it cost $9.14 per square foot or $4,302.00. Beside the benefit of an ice and snow-free, safe, driveway, the operating cost was quite low. Estimated on a typical snowfall of 6 hours, it would cost just $15.12 total or $2.52 per hour to operate the snow melting system based on the kilowatt cost in Vancouver.
Our Full Collection Puts You in Control of Your Snow Melting
From manual and economy to advanced and premium, there are a variety of snow melting controls that let you choose what will best meet your needs. The WarmlyYours Manual Snow Melt Control is a simple, affordable option featuring a 12-hour, adjustable timer and a NEMA 1 enclosure with hinged cover. It is UL Listed and suitable for use with relay panels. 
Another option is the Premium Snow Melt Control that provides for easy installation and operation. It's also CSA Certified for use in both Canada and the U.S. To see all the snow melting control options click here. 

Get Started Now with a Free Quote and Installation Plan
Curious about how much it would cost to install snow melting in your driveway, patio or walkway? Find out by using the WarmlyYours Instant Quote tool. Simply enter some basic information about your project and the tool will provide a quote that shows the recommended products along with the corresponding cost.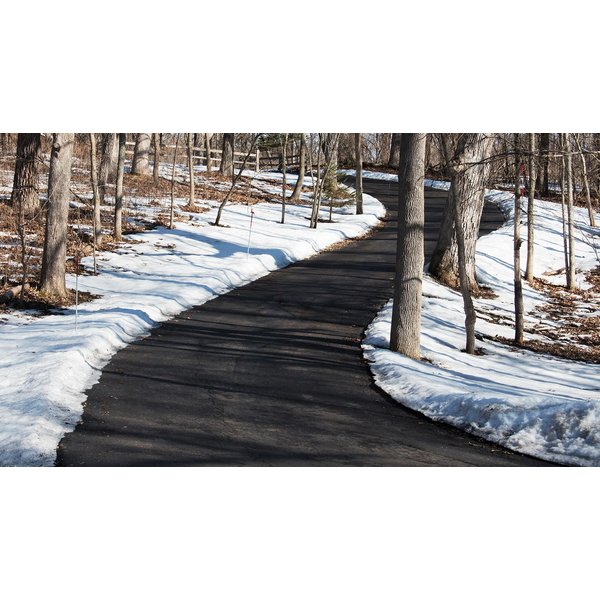 Once you've received your quote, the next step is to get a free custom installation plan to insure a worry-free snow melting installation. Each WarmlyYours SmartPlan™ includes an itemized product quote with pricing for your project, along with an electrical plan that explains what you need to ensure optimal functionality of your system, and an installation plan with detailed information to make installing simple. It's easy to get your plan; you can submit a floor plan online with a rough sketch of your project, or contact a WarmlyYours sales representative at sales@warmlyyours.com, or simply call direct at 800-875-5285.
Summer is an ideal time to install snow melting, so whenever you are replacing a driveway, patio, or walkway consider adding an outdoor heating system underneath. Plus, once installation is complete, WarmlyYours snow melting systems are backed by our unbeatable 10-year warranty.
For more information on our outdoor heating or any of our radiant product line, visit us at www.WarmlyYours.com. We have a radiant heating solution designed to bring comfort and luxury to all areas of the home.
---
Tell us About your Project
Our team of Radiant Experts is ready to help! Just tell us a little about yourself and your project to get started.
---
Did you find this post helpful?
Let us know by giving it some applause.
---
---