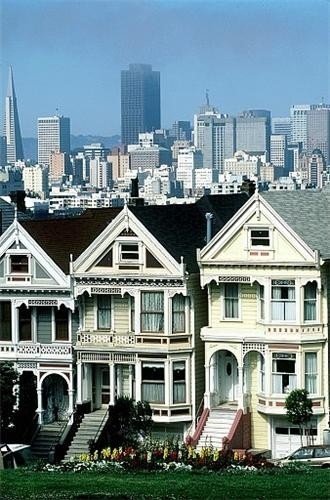 You don't need to own a Victorian home to get excited about the number of design opportunities this school of interior decorating offers. Whether you live in an actual 19th-century house or just want to adopt some of those styles and conventions for your own home, there's plenty to be gleaned from the stylish opulence of Victorian design.
All the same, overbearing Victorian design can become drab or boring without the right counterbalance. A popular trend is to mix a little of the Victorian with a few colorful shots of the modern. If you think this cocktail might be just the right theme for your home, take a look at these four tips.
1. Keep the wainscotting, nix the wallpaperVictorian homes are famous for their elaborate and gorgeous wainscotting. Although initially incorporated into homes as a stylish way to hide the water stains of faulty plumbing, wainscotting has become a hallmark of a specific era of home design. It also makes for a gorgeous complement to some wallpapers - but not all. The arts-and-crafts style of hyper-complicated floral patterns that were popular during the Victorian era may be too busy for your modern home. Instead, consider adding splashes of bright and unlikely color. The Victorian color palette was mostly drab earthy hues and gray pastels occasionally livened up by crimson drapes - forget these and go for something bright and sunny. Don't be afraid to go a tad electric or neon even!
2. Keep the light fixtures, nix the heavy drapery
Victorian light fixtures are still prized in many homes. While you can probably leave behind the oil lamps, wall sconces are sure to add excellent atmosphere. And instead of the usual bland overhead lighting, invest in a stylish chandelier with plenty of Old World character. The best lighting's still the natural sort though, so ditch the traditional heavy drapery of Victorian design and let in plenty of sunlight.
3. Keep the hardwood floors, nix the old-fashioned heating
Nothing captures the essence of traditional interior design like hardwood flooring. A constant throughout history, you don't want to replace those luxurious boards - perhaps just give them a touch up. As for the heating, let that go. Instead, consider installing radiant heating systems below your floorboards. Radiant floor heating is an eco-friendly and energy efficient way to keep your home warm.
4. Mitigate the over-the-top oppulence
The profluence of knickknacks and accumulated paraphernalia - from daguerreotypes and paintings to fine china and potted plants - found in traditional Victorian sitting rooms looks like a lot of clutter by today's standards. Keep your space clean and clear.
---
Tell us About your Project
Our team of Radiant Experts is ready to help! Just tell us a little about yourself and your project to get started.
---
Did you find this post helpful?
Let us know by giving it some applause.
---
---