Ah, love. New homeowners' love, that is.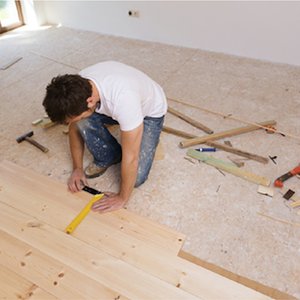 Much like the rose-colored eyes and eternal hope of romantic love, there's a certain allure and generosity that can gloss over any shortcomings regarding the actual features of a new home—but both similarly have a tendency to, ahem, wear off. In fact, a recent survey showed that the famous seven-year-itch has shrunk to three years in romantic relationships. That disenchantment matches up with research from Scarborough in 2013 showing that new homeowners—defined as adults who own their home but have lived there three or less years—had spent a total of $19 billion on home improvement projects during that past year.
There's a point where the linoleum floor, which you were willing to overlook and maybe even briefly found "charming," loses all redeeming virtue. The result? A strong remodeling market for new homeowners.
At the time of the Scarborough study, new homeowners were more likely than other consumers to take on a large array of home improvement projects and 53 percent more likely than the average person to have had flooring work done in the last year.
According to 2014 National Association Of Realtors® Home Buyer and Seller Generational Trends, about 27 percent of total existing-home sales in May involved first-time buyers. Existing-home sales in general also rose in June, rising for the third straight month on the fastest annual pace since October.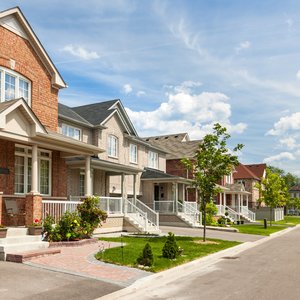 Sales rose 2.6 percent to a seasonally adjusted annual rate of $5 million, the National Association of Realtors reported. While the supply of homes for sale is slowly growing, it does remain tight, Realtors say.
Earlier this month, NAR reported new home construction activity is currently insufficient in most of the United States. Some states could face prolonged housing shortages as well as affordability issues unless housing starts increase to match up with local job creation, Realtors said.
NAR measured whether new home construction has kept up with job creation to determine the impact of construction on housing supply. The findings reveal that new home construction is underperforming in 32 states and the District of Columbia.
NAR chief economist Lawrence Yun said there's a strong relationship between new jobs and an increase in demand for housing. "Historically, there's one new home construction for every one-and-a-half new jobs," he explained. "Our analysis found that a majority of states are constructing too few homes in relation to local job market conditions. This lack of construction has hamstrung supply and slowed home sales."
With a compressed housing market, there are fewer options to let new homeowners out of their current housing "relationship," making remodeling the second-best option.
Younger buyers are strong candidates for remodeling, making up the section of new homebuyers who will most likely do remodeling within that first three years. Why? They tend to buy older homes, and are more likely to buy previously owned homes, according to 2014 National Association Of Realtors® Home Buyer and Seller Generational Trends. About 27 percent of total existing-home sales in May involved first-time buyers, according to the report.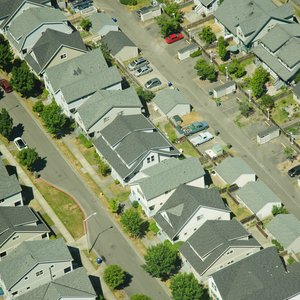 Young first-time buyers look at older homes because the price is generally better and they have a larger return on investment with remodels. On the flip side, older generations such as the Baby Boomers are more likely than other generations to purchase a new home because they are at a stage in life to want to choose and customize features while avoiding renovations and problems, the report stated. The older the home buyer, the fewer compromises the buyer tended to make with their home purchase—over the years, they've learned a thing or two about long-term commitments. The report found that younger buyers currently tend to make sacrifices on the price of the home, the condition of the home purchased, and more.
Until tight inventories of "desirable" homes increase, homeowners who have already made sacrifices on their first home won't have options to move on. Instead, they will decide to stay put and improve the homes they live in rather than move to another house, observed Celia Chen, a senior director covering the housing industry for Moody's Analytics.
Strong Summer for Remodeling
The remodeling industry is producing good numbers and opportunity over the summer. All current remodeling market indicators showed an increase in the second-quarter 2014 Remodeling Business Pulse (RBP) survey from the National Association of the Remodeling Industry's (NARI). Remodelers are currently seeing growth, which is a positive change from conditions in the spring, where business conditions declined during the first three months of 2014.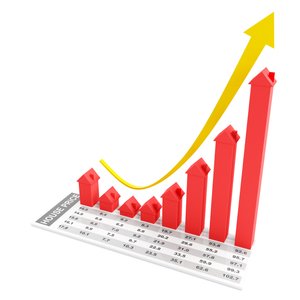 The Joint Center for Housing Studies (JCHS) of Harvard University released a new forecast showing that overall spending for the 12 months ending next spring will mark a 7 percent gain, although the growth rate for pro-worthy remodeling projects will slow going into 2015's first quarter.
The Center's Leading Indicator of Remodeling Activity (LIRA) predicts spending during the four quarters through the first quarter of 2015 will total $143.5 billion. "That's a few billion dollars below the two previous rolling four-quarter totals," Remodeling magazine observed.
"With the economy improving slower than expected and home sales struggling to keep up with last year's pace, the recent strong gains in remodeling spending will likely moderate later this year," Chris Herbert, research director at the Joint Center, said in a statement. "Despite some headwinds, there continue to be promising signs for remodeling," added Kermit Baker, director of the Remodeling Futures Program at the Joint Center. "Remodeling contractor sentiment remains positive and house prices continue to rise in most areas of the country."
"The macroeconomic environment is positive for remodeling," said Chen, who added that a compressed new and existing home market, job growth and rising income levels, among other factors, are favorable to the remodeling industry right now.
Continued Job Growth Drives Available Spending for Remodeling
Although job growth fell short of expectations, July marked the sixth straight month employment expanded by more than 200,000. 1997 was the last time such a continuous month-over-month expansion of employment was reported. In addition, data for May and June was revised and 15,000 more jobs were added to the previously reported data.
"Slowly and steadily, the jobs market is returning. This has implications beyond just the Unemployment Rate. As more workers are added to the economy, consumer spending tends to rise," shared Dan Green on The Mortgage Reports.com.
The Sentier Research monthly median household income data series available for June reported the nominal median household income was up $506 month-over-month (MoM) but up only $1,791 year-over-year (YoY). When adjusted for inflation, it was up $368 MoM and $710 YoY. June marked the second month of real increases following two months of declines.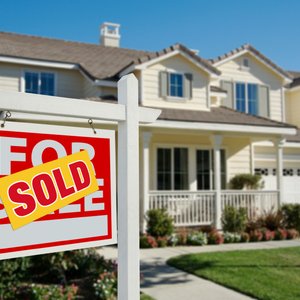 As jobs in medium income level creep up, so do home prices, another positive sign for the remodeling market, as rising home values are a strong driver of remodeling spending.
"Home price appreciation is one of the important drivers of our business, as homeowners get more comfortable that...they'll be able to recoup that investment," shared Frank Blake, CEO of home improvement retail store Home Depot in an investor conference call. "That's a big tailwind for us, and we've seen continued home price appreciation."
Most metro areas reported home price growth in the first quarter, "though the rises were smaller than the prior quarter," according to the National Association of Realtors, which also reported that the national median price for existing single-family homes was $191,600 in the 2014 first quarter, up 8.6 percent from a year earlier.
As key economic indicators all point to a continued strong remodeling market for the current time, new homeowners will need to resist the urge to jump for "greener homes" and instead stick it out with some remodeling projects or "comprises." Compromise has been the foundation of long-lasting romantic relationships for years, and it also makes for happier first-time home buyers—in the form of remodeling.
Have a fun remodel or "compromise" that upgraded a home for a first-time homebuyer? Tell us about it! Share your story, send us photos on the WarmlyYours Facebook page, or tweet us at @WarmlyYours.
Sources:
http://www.realtor.org/sites/default/files/reports/2014/2014-home-buyer-and-seller-generational-trends-report-full.pdf
http://www.reuters.com/article/2014/08/01/us-usa-economy-idUSKBN0G134N20140801
---
Tell us About your Project
Our team of Radiant Experts is ready to help! Just tell us a little about yourself and your project to get started.
---
Did you find this post helpful?
Let us know by giving it some applause.
---
---