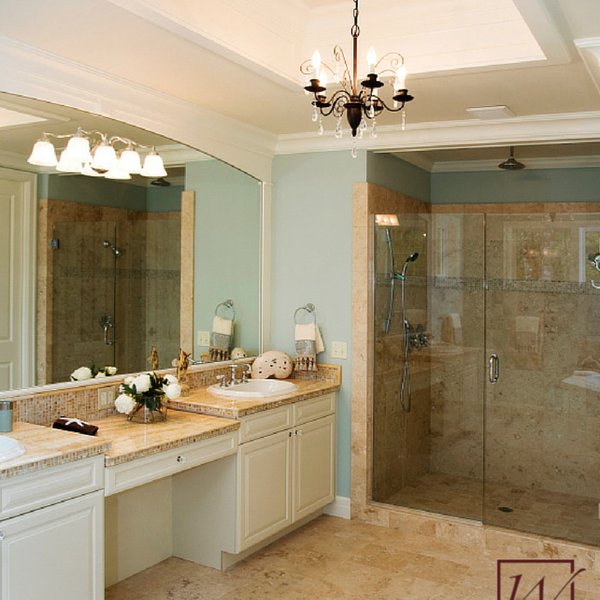 As young adults, we're used to hearing from our teachers and parents about our "potential." We all have the potential to grow and enhance our skills as we get older. Similarly, a home of any age is filled with potential. Whether it lives up to its full potential or not is entirely up to the homeowner and the renovations he or she chooses to make.
According to a realestate.com article, heated floors have the ability to add to a buyer's interest if you decide to sell your home. However, they also have the added benefit of bringing daily warmth and comfort to your home while you're still living there. It's a win-win scenario!
Where to add value
One of the most popular rooms in which to add radiant heated floors is the bathroom. And it makes sense why. You spend a good amount of time each day taking a soothing, hot shower just to be jolted right back into the cold when you take that first step onto the tile floor. Imagine never having to take that icy step out of the shower or tub again. Heated floors can fulfill that potential.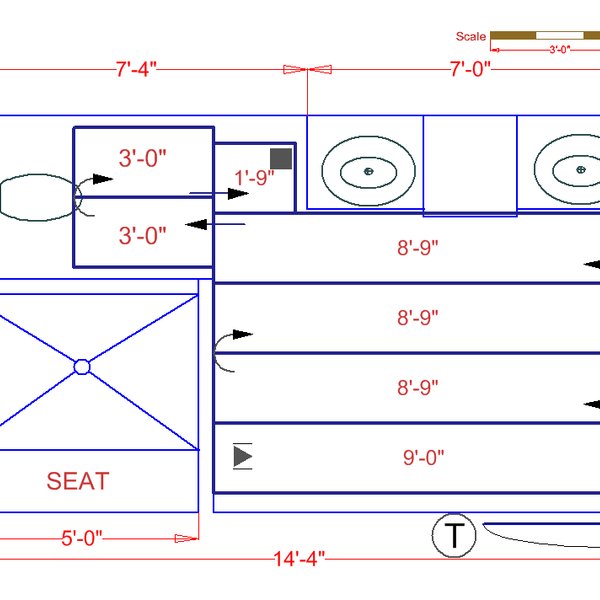 For a bathroom with tile or stone flooring, WarmlyYours Radiant Heating's TempZone™ floor-heating system is recommended. In this specific instance (see floor plan), the homeowner used a 1.5- by 43-foot TempZone™ Flex Roll. This heating system has a watt density of 15 watts, which is the highest allowed by the National Electric Code. This means that floors will heat up faster and get hotter than similar lower-wattage products.
At nearly 122 square feet in size, more than half of this large bathroom is composed of electric floor heating — permanent fixtures cover the rest. The TempZone™ Flex Roll covers exactly 64.5 square feet so that every step throughout the bathroom is a warm one. Plus, it doesn't break the bank to install.
Affordable upgrades
The Flex Roll itself costs $645, or $10 per square foot, and a SmartStat™ thermostat to control it costs $169. That's a total of $814. Once it's installed and functioning, it's also inexpensive to operate. To run the system for four hours a day, it would cost 17 cents, on average, per day, according to WarmlyYours' Energy Use Calculator.
Plus, this bathroom has an even greater potential because it features a shower with a bench. These areas can be heated as well to add a comforting, luxurious touch. WarmlyYours offers Shower Mats and Shower Bench Mats specifically designed to safely heat these wet areas.
Finish the bathroom off with a towel warmer, and your bathroom has reached its full potential.
Is your home reaching its full potential? To find out how much it would cost to install a floor-heating system in your home, check out our Instant Quote tool online or send us a floor plan and we'll get back to you shortly with a quote and a customized installation plan.

Sources:

Links:
Instant Quote: www.warmlyyours.com/my_projects/new
Energy Use Calculator: www.warmlyyours.com/floor-heating/cost-calculator
Heat Loss Calculator: www.warmlyyours.com/floor-heating/heatloss-calculator


Related Articles:

Radiant Heating in the City That Never Sleeps
https://www.warmlyyours.com/en-US/posts/floor-heating--Radiant-Heating-in-the-City-That-Never-Sleeps-1115

'Easy' Floor Heating in a Small Bathroom
www.warmlyyours.com/posts/bathroom-remodelin...
Living with Affordable Radiant Heated Floors
www.warmlyyours.com/posts/floor-heating--Liv...
Affordable Heated Floors Warm up Laundry Room
www.warmlyyours.com/posts/environ--Affordabl...
Radiant heated floors spruce up a small bathroom
www.warmlyyours.com/posts/bathroom-remodelin...
---
Tell us About your Project
Our team of Radiant Experts is ready to help! Just tell us a little about yourself and your project to get started.
---
Did you find this post helpful?
Let us know by giving it some applause.
---
---