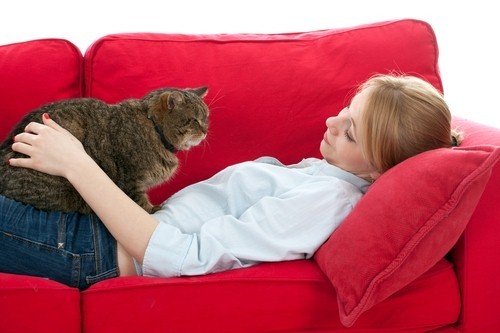 Dogs and cats have become more like members of the family, and as a result, many homeowners are looking into pet-friendly home improvements. These ideas range from simple adjustments to extravagant additions, so it's vital to know some of the common concerns among pet owners that could help you and meet clients' meet pet needs.
The idea of an enclosed habitat has been gaining steam in wellness circles, and it is one of the best ways for a dog or cat to feel surrounded by nature. According to AnnArbor.com, one homeowner installed this addition onto her home and also incorporated radiant heat into the design. By creating a pen area that was connected to the garage, the owners had a large enough space to store a dog house, built-in doggy doors and toys.
Best of all, the pet parents included a radiant floor heating system that was connected to the home's system, ensuring that the pet would be comfortable in this stimulating environment. We've all seen cats sit on top of a radiator vent to keep warm, so this could be a great way to meet their needs while reducing energy usage in the process.
While this could work for some pet owners, incorporating the same idea on a smaller scale may be better for smaller homes. All animals love a good view of the outdoors, so many homeowners are opting to construct perches for felines or window seats for their canines. Both of these improvements are very easy to construct and are good ideas to keep in mind when going over a list of remodeling projects with a potential client.
Most importantly, choosing a flooring type that can work with the homeowner's new radiant heating system and can stand up to consistent wear and tear from pets is essential. According to RenovationExperts.com, linoleum floors and engineered wood are great options that can pair with these systems, but natural stone, tile and bamboo are other materials to consider as well.
Pets are becoming a major factor in home design, and it's certainly a concern you will come across in future remodeling projects. Extolling the virtues of radiant heat flooring and focusing on pet wellness benefits may help you close the deal with a potential client.
Like this post? Subscribe for regular updates
Make sure you don't miss out on the latest news in radiant heating by subscribing to our blog. We'll send you an email with links to the newest posts from WarmlyYours.
We won't share your information and you can unsubscribe at any time with a single click.
---
Did you find this post helpful?
Let us know by giving it some applause.
---
---