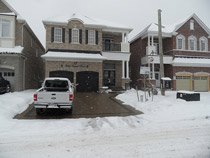 We don't want to brag but WarmlyYours was recently featured in a CNBC article listing the hottest home trends of 2011. We're extremely proud of this honor and wanted to tell you about the product that made the cut.

The CNBC article included products like baby rockers, thermal imaging guns, ethanol fireplaces and a wireless speaker hidden inside a LED recessed light. All of those sound like interesting and innovative new high tech products. Our driveway snow melting system stands out because is not only innovative; it's also one of the most practical new products on the market and consequently growing in demand.

One of our recent blogs featured dramatic pictures of the snow-covered driveways in an area notorious for tough winter conditions: Canada. All the driveways in this particular neighborhood were covered in snow. All of them except for one: The home with the WarmlyYours driveway snow melting system installed.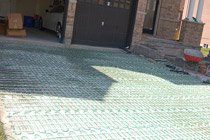 The system is placed underneath a new driveway. With the help of one of our WarmlyYours technical engineers, your custom plan and installation instructions are sent to you. We also communicate directly with the contractor whenever necessary during the project.

Since this product came to market, it's been greeted with a multitude of compliments. Its benefits go far beyond the joy of not have to shovel the driveway. ABC news reports that following a major snowstorm, heart attack rates temporarily jump 20% in the week following the storm. After a recent snowstorm in Detroit, 34 deaths were reported as a result of shoveling. The WarmlyYours driveway snow melting system may be saving lives that we don't even know about.

For those who are elderly or may have a condition that doesn't allow them to do the extremely strenuous job of shoveling snow, our driveway snow melting system is the perfect solution. That's why CNBC picked it as one of the "hottest" home products of 2011.

If you haven't taken a look at it click here. When you purchase any WarmlyYours product, you get the whole team with it. Every step of the way you will be supported by our experts.

We're not just bragging. We have a deep sense of pride over this honor. And that pride resonates even deeper knowing that our products are not only making peoples' lives easier and safer, but may actually help save lives.
---
Tell us About your Project
Our team of Radiant Experts is ready to help! Just tell us a little about yourself and your project to get started.
---
Did you find this post helpful?
Let us know by giving it some applause.
---
---