Whether you're building an addition, gutting and renovating your bathroom, or installing electric floor heating having a contractor on board can make the process go more smoothly. However, if you hire the wrong contractor or fail to take adequate precautions, your dream remodeling project could go terribly wrong. To ensure your project stays on track and meets your expectations, make sure you hire the right professional for the job by avoiding these common mistakes.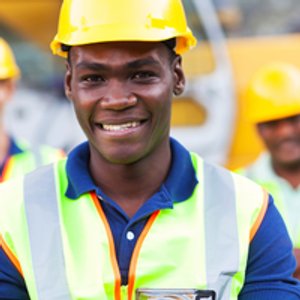 1. Not Checking Credentials
Some homeowners hire a contractor without doing a background check; skipping this important step could be a costly mistake. The contractor you hire should be licensed to work in your state and carry insurance for his or her entire crew. Ask about both general liability and workers' compensation coverage. Uninsured crewmembers could try to sue you if they get injured on the job. Good contractors will not only meet these requirements, but they will also be willing to share their documentation with you. Ask your prospective contractor for this information before you sign any agreements or make any deposits.
Check your state licensing board's website to see if your prospective contractor is listed. Some local municipalities require contractors to register before working in that area. Check with the building department in your city or town to find out. You can also consult the Better Business Bureau and the office of your state's attorney general to find out if there have been any complaints filed against a contractor.
Be sure to ask for references from the contractor's clients or business partners. Once you get the list, call the people on it. When you call another client, ask questions about how the process went:
Did the contractor complete the work on time and within the quoted price?
How did the work compare to your expectations?
Was the crew professional?
Were there any unexpected problems or changes? If so, how did the contractor handle them?
Would you use this company again or recommend them to others? Why or why not?
2. Choosing the Lowest Price
Of course, you want to save money on your remodeling project, but choosing a contractor on price alone is not the way to do it. It's true that you get what you pay for, and contractors offering the lowest price don't always stand behind their work. When you pay good money for a contractor, you are more likely to end up with a great finished product.
A low initial price may also indicate that surprise costs could come along later. Price is clearly an important part of the decision process, but the cost alone shouldn't be the determining factor. Asking for references and a portfolio of the contractor's work will help you determine the quality of the work you can expect. Seek out bids from a few different contractors to develop a better understanding of the typical costs involved and what you can expect for your money. When considering the big picture, you will be more likely to be satisfied with the completed project, even if the price is higher.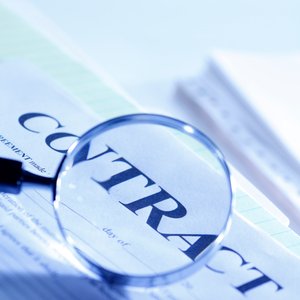 3. Failing to Write a Contract
Not everyone insists on a contract, which is a huge mistake. If an agreement isn't in writing, you can't hold the contractor to it, leaving you with little recourse if something goes awry. Be sure to document the project specifics in your agreement, including a detailed list of services to be performed, the materials to be used, the timeline for completing the project, how much the project will cost, and when payments are due. Include names, contact and other relevant information for both you and the contractor. Make provisions for how you will handle changes to the plan should they arise. Only enter into a contract after you've found a contractor you will be comfortable working with.
4. Paying Too Much Upfront
Many homeowners have been taken advantage of by unscrupulous contractors who demand large deposits upfront—sometimes as much as 50 percent of the job cost—and then disappear without performing the work. Don't be a victim - avoid contractors who ask for large upfront sums, personal checks or cash. The standard down payment in most states is 10 percent, though you should check with your state licensing board for a specific number.
Finding the right contractor does require a little homework on your part. However, taking a few precautions to avoid these common pitfalls can make the difference between a stressful, expensive renovation that you regret and a satisfying experience in creating a beautiful new space for you and your family to enjoy.
Sources:
http://www.interest.com/home-equity/slide-show/giving-contractor-large-sum-front/
http://www.rockymountainbathrooms.com/top.10.mistakes.consumers.make.hiring.a.contractor.htm
http://www.bragannarbor.com/ezefiles/Hiring_a_Contractor_-_7_Costly_Mistakes.pdf
http://www.highefficiencyboilersnyc.com/7-biggest-mistakes-made-when-hiring-contractor.html
---
Tell us About your Project
Our team of Radiant Experts is ready to help! Just tell us a little about yourself and your project to get started.
---
Did you find this post helpful?
Let us know by giving it some applause.
---
---