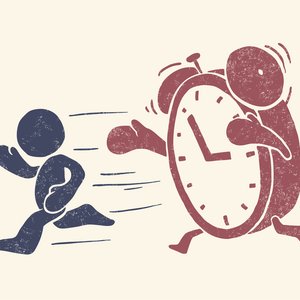 Running a business comes with a never-ending to-do list, so why is it important to add managing social media — Twitter, Facebook, YouTube, Instagram, etc. — to your list? It might not seem like a wise investment of your time. After all, time is one of the most valuable resources you can put into your business, and a great social media marketing campaign will take time.
Although each business is unique, here are six ways that any business can benefit from giving social media some of your valuable time.
1. Social media gives your customers another opportunity to interact with your business.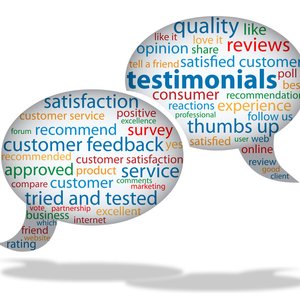 More and more people today choose social media to brag about products or companies. Operating social media accounts will give them the chance to find your company and "brag" about your products or services to others.
"The more people that are talking about you on social media, the more valuable and authoritative your brand will seem to new users," writes Jayson DeMers in a Forbes article. "Not to mention, if you can interact with major influencers on Twitter or other social networks, your visible authority and reach will skyrocket."
2. Social media lets your audience see the human, personable element of your business.
To do this, though, being present on social media sites is not enough — you have to be active on your social media accounts frequently. You have to proactively attract and engage homeowners in your service area.
"This doesn't mean just throwing up a link to your article and hoping someone will read it or click on it," notes Forbes contributor John Rampton in "25 Ways to Grow Your Social Media Presence." "This means really getting on there and interacting with everyone. Respond to posts from your audience and interact when they show interest. Show them who you are, and your audience will feel more connected to you — and they will want to read other articles or visit your website."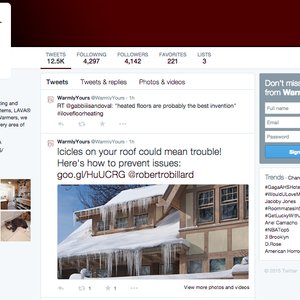 This can also lead to a further interest in your services. Just don't force the personality, cautions business strategist Dan Waldschmidt in a Remodeling article.
"If you're funny and witty and charming in person, then be that online," he says. "If you're happy making cabinets, then talk about it, have fun. Don't concoct some personality that you think you have to have online so people will like what you do."
3. Social media lets you get feedback on new products or offers — quickly.
"With the Internet, you can see what works faster than ever," says Carol Morgan, managing partner at marketing firm mRelevance, in the Remodeling article. "Especially if things aren't working, you can figure out what you should be doing differently."
4. Social media lets you partner up with other businesses and leverage the strengths of each company.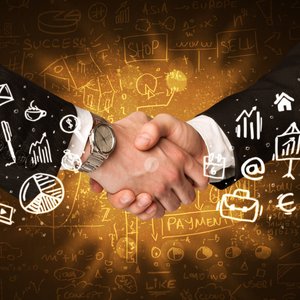 Both companies can learn and engage with one other while raising their profile in the industry and creating new opportunities.
With this in mind, WarmlyYours offers a partnership opportunity on various social platforms. While there are many to choose from, Facebook and Google+ are the most popular. WarmlyYours has already established a presence on those two and many other social media platforms. Watch this video for more on the benefits of partnering with WarmlyYours on social media.
5. Social media keeps your business and its services top of mind with your customers.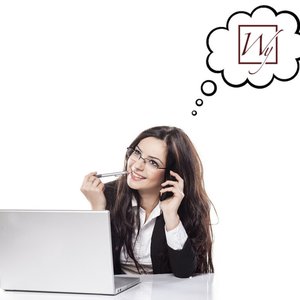 No bones about it, people are spending longer and longer amounts of time on social media and also using it as a form of research. So, it pays to get your company present in their news feeds — and keep your services in front of them. "You want people to think of you when they're getting ready to make their next purchase or when they have a problem that you can help them solve — even if it's not right now," according to a Pitney Bowes article. "In order to do this, you have to be 'top of mind' with them."
6. Social media can be scheduled to engage your customers at the best times, not just when you have time.
Social media expands, well, you via scheduling! A big part of staying top of mind involves regular communication, and in today's business environment, that includes being present in your customers' social media feeds. That can be hard as a business owner. But even if you don't have free time to create social media at the exact times you think your customers will be online, remember that you can schedule posts and use social media platforms to have content hit your customers' news feeds when you want it to, not just when you are free. Use Twitter and Google+ to share tips, blogs, new products or programs, information, and events. Use Facebook to show your personality and originality, and load up Instagram and Pinterest with visual content. The content and visual images you send out will help engage your customers and remind them of your products and services around the clock — while your time is occupied by other things.
With time and focused efforts, social media can have a positive impact on your business. Share what is working for you or the experiences you've had entering the arena of social media on our Facebook page or by tweeting us at @WarmlyYours.

Sources:
www.pitneybowes.com
---
Tell us About your Project
Our team of Radiant Experts is ready to help! Just tell us a little about yourself and your project to get started.
---
Did you find this post helpful?
Let us know by giving it some applause.
---
---