Lake Zurich, Ill., June 11, 2020 ⎯ WarmlyYours has launched a new service to provide remote installation supervision for radiant heating installations.
WarmlyYours, a radiant heating manufacturer specializing in electric floor heating and snow melting, launched the service a few weeks ago. The service is called Remote SmartSupport and it is a part of WarmlyYours's line of SmartServices for radiant heating. Remote SmartSupport is available for either floor heating or snow melting installations. When employing the service, users will be able to video conference via their smartphone with a WarmlyYours technical support team member. Julia Billen, owner and president of WarmlyYours, said that being able to effectively "see" what is happening at the jobsite is of critical importance. Billen said this can help ensure that an installation is a success and that the system will function optimally for many years to come.
"If there's one thing I've learned in all of my years in radiant heating, it's that if you eliminate issues during installation, you eliminate 99% of issues with a heating system. That's why we're so focused on being able to provide support to our customers during the installation itself with video conferencing," said Billen. "We're a company that has always believed in innovation and we're confident that this kind of customer support will become commonplace in the industry within a couple of years."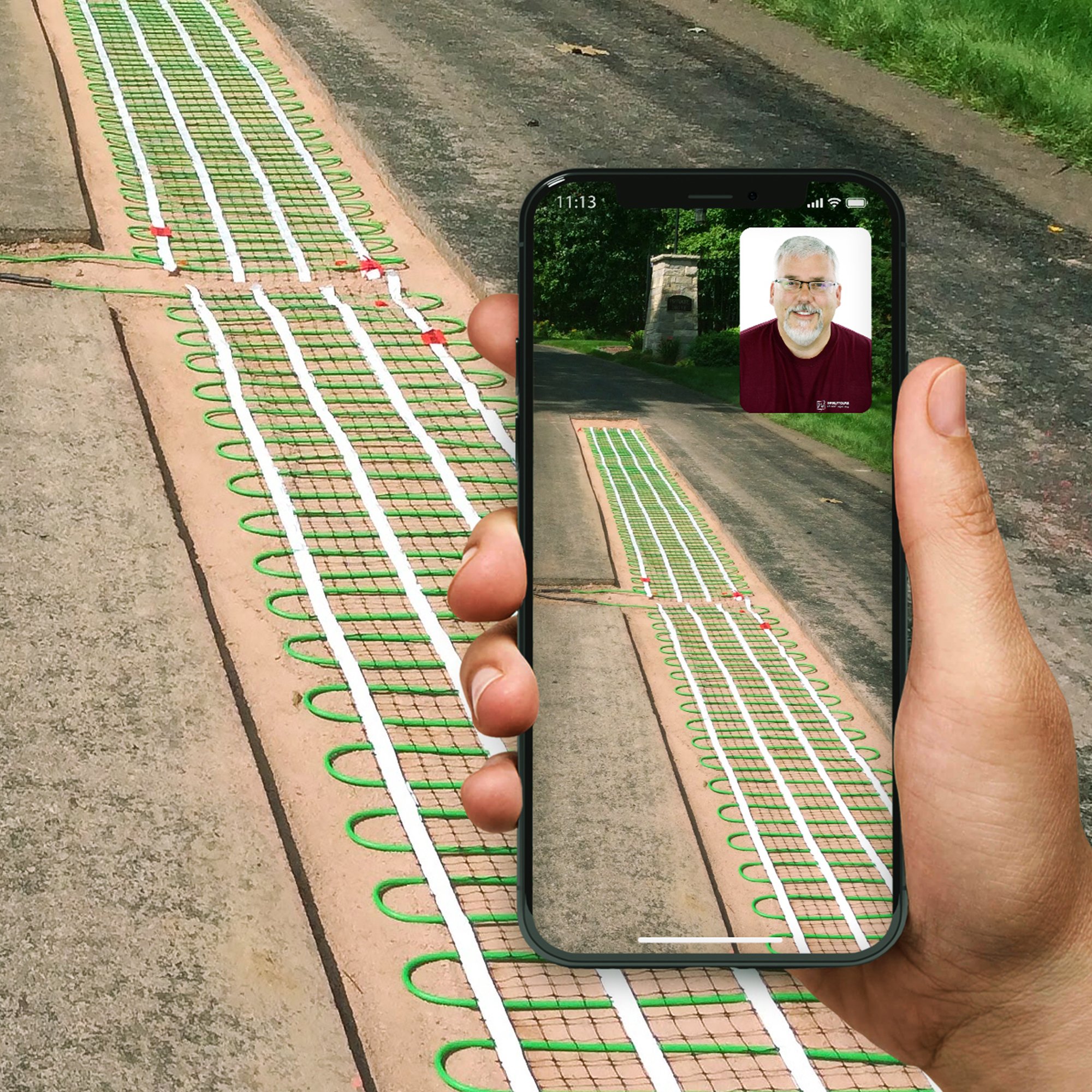 According to Billen, another benefit of this service model is that it provides a much safer alternative to onsite visits while the world continues to deal with COVID-19. This should prove valuable as it limits the number of people needed at a jobsite.
"The technology exists—we're all walking around with a smartphone that can connect to almost anyone in the world—so why wouldn't we take advantage of that?" said Billen. "Whether you're a homeowner or a trade professional, a successful radiant heating installation is just a call away."
Billen said that WarmlyYours has plans for an expansion of their SmartServices, which will include the addition of Onsite SmartSupport.
Learn more about Remote SmartSupport for Floor Heating or Remote SmartSupport for Snow Melting.
###
Hi-res images are available upon request.
About WarmlyYours Radiant Heating:
For over 20 years, WarmlyYours Radiant Heating has offered the industry's most innovative solutions in radiant heating technology, from our flagship floor heating systems and radiant wall panels to snow melting systems, as well as comfort products, including towel warmers, mirror defoggers, shower floor and bench heating, and countertop heaters. With locations in the United States and Canada, WarmlyYours provides unrivaled personalized customer support from start to finish, featuring measuring and design services, 24/7 technical support, and our No Nonsense™ Warranty.
For more information, visit www.WarmlyYours.com.
Media Contact:
Cameron Witbeck
Marketing Communications Manager
WarmlyYours Radiant Heating
590 Telser Rd, Suite B
Lake Zurich, IL 60047
cwitbeck@warmlyyours.com
P: (800) 875-5285 ext. 878
---
Tell us About your Project
Our team of Radiant Experts is ready to help! Just tell us a little about yourself and your project to get started.
---
Did you find this post helpful?
Let us know by giving it some applause.
---
---