First, there was the man cave. Now, there is the "she shed" — an outdoor sanctuary where the lady of the household can escape from the daily grind. The she shed offers a private place where women can read, rest, paint, garden, do yoga, or even work. These spaces are getting more and more popular because they're generally affordable and easy to install. And, they don't require much square footage, which means they can fit on pretty much any property.
If you've been dreaming of your home just slightly away from home, there are two ways to get the process started: remodel or build.
How to Make Your Own She Shed: Remodel or Build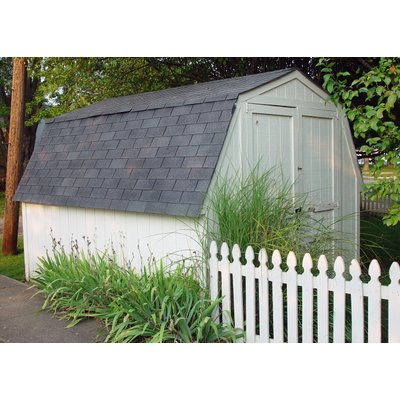 If you already have a shed in your backyard, you can easily remodel it to suit your needs. Start by cleaning out your existing shed. To give it a fresh, new look, give the exterior a fresh coat of paint. A calming green tone will help it blend in with the nature around it. Surround the shed with some climbing vines, plants and flowers to enhance its "secret garden" vibe. Alternately, paint it white, blue or yellow to give it a cozy cottage feel. To add character, check out a local flea market to find some unique pieces like doors, windows, lighting, tables, chairs, etc.
If you're building a brand-new shed, you can either enlist a contractor to build one for you, or you can pick up a do-it-yourself kit at your local hardware store. Many ordinances will not require a building permit for a shed if you stay within the permitted size parameters; however, you should check with your local building department to make sure.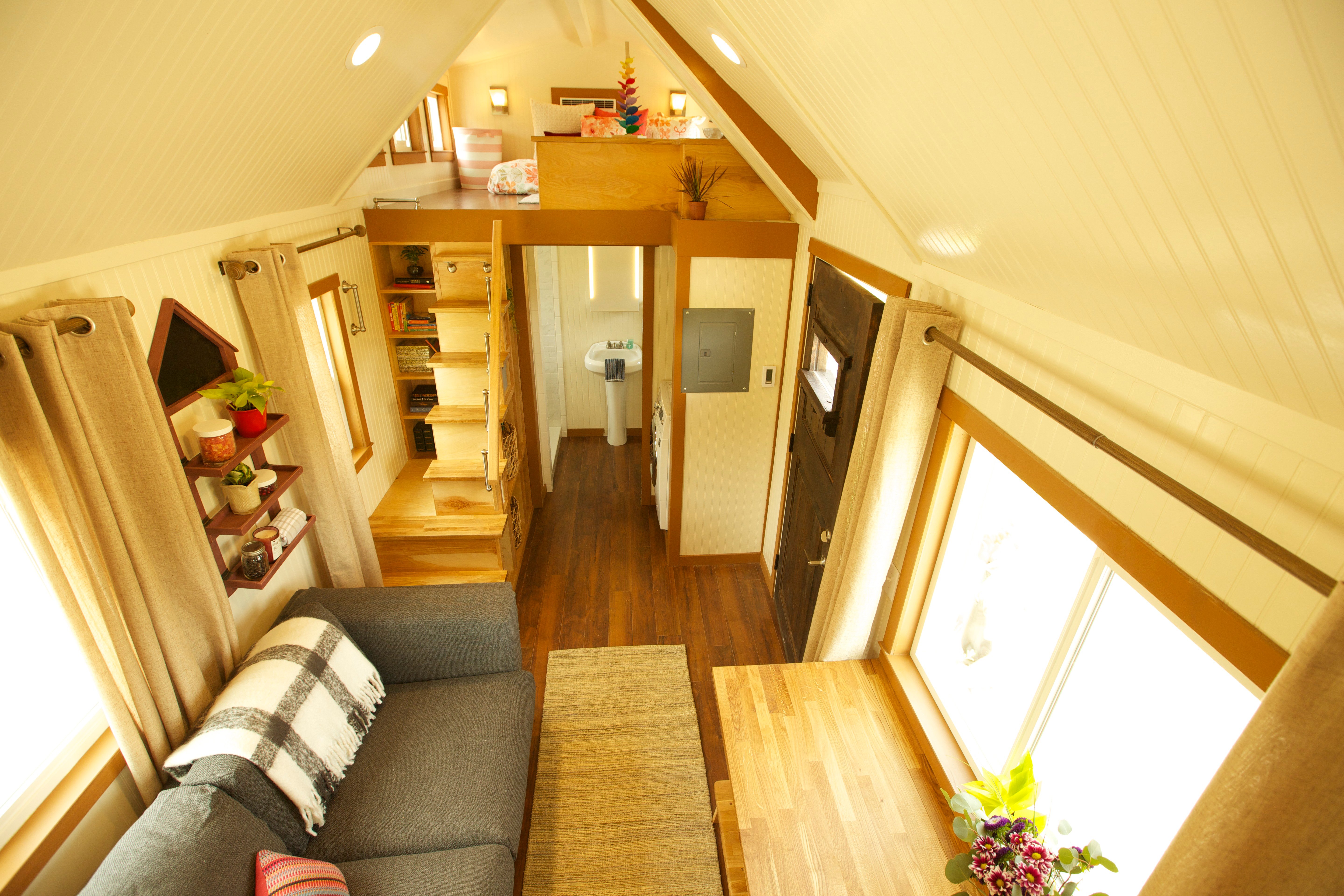 If you'd like your she shed to have electricity, you will likely need a permit as well as a licensed electrician. However, this option is well worth the extra steps because it will make your she shed usable day or night, and any time of the year. Unique lighting fixtures and twinkling string lights add necessary lighting as well as warmth and charm to the space. Plus, you can install an electric floor-heating system to add some physical warmth to the shed during the colder months. A radiant panel is another great option for small spaces like she sheds.
Design Ideas for a Cozy She Shed
A quick search for "she sheds" on Pinterest or Houzz can give you a plethora of ideas to get you started on the design for your own she shed office, reading nook, yoga studio, or whatever you want it to be. In fact, that's the first step you need to take — decide the purpose of your she shed. Once you know how you want to use it, you can design and furnish it accordingly.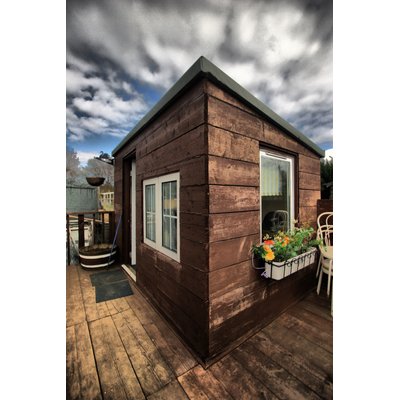 She shed interiors should clearly convey their purpose, but design gets much easier once you select the style you want. Some of the most popular styles are modern, industrial, farmhouse, rustic, shabby chic, glam and coastal.
Modern design features clean lines, a simple color palette and minimal clutter. A peak shed (which features a gable roofline) or saltbox shed (which boasts an off-center roofline) are great options if you want your she shed to have a modern appearance.
Industrial design consists mostly of wood and metal. An industrial-style she shed might showcase exposed beams on the ceiling with metal furnishings and décor to complete the look.  
Farmhouse design features a neutral color palette with plenty of authentic wood furnishings. Some industrial pieces also suit this style, such as wood and/or metal chairs and light fixtures. To fully embrace this design, choose a barn-style shed.
Rustic style is all about raw, distressed elements. This is where your local flea market will really come through for you. Reclaimed wood walls, distressed flooring, raw wood furniture, and a vintage door will bring this style to life.
Glam she sheds feature upscale finishes, such as crystal chandeliers, plush rugs, opulent lighting and beautiful bookcases. Color schemes often feature white, gold, silver and pink.
Shabby chic design combines rustic and glam all in one. Your shabby chic she shed might feature distressed flooring with vintage light fixtures, furnished with plush seating and oversized pillows.

Coastal style is all about relaxation, with light and airy features like painted white wood, large windows and beachy décor. The color palette is light and bright, with most furniture being white or beige with some light green or blue accents on the walls or in the décor.
For the exterior, consider adding window boxes for a homey, welcoming feel. To add some character, paint the door a different color than the rest of the shed. Finally, consider completing the look with a covered porch or patio for an indoor/outdoor retreat.
With a space like this, your family may wish your shed were a "we shed" instead of a "she shed."
To find out how much it would cost to heat the floors of your very own "she shed," check out WarmlyYours's Radiant Heat Cost Calculator.
---
Tell us About your Project
Our team of Radiant Experts is ready to help! Just tell us a little about yourself and your project to get started.
---
Did you find this post helpful?
Let us know by giving it some applause.
---
---