---
Prodeso Membrane Roll 54 Sq. Ft. (3.3 Ft. x 16.4 Ft.)
---
Prodeso Membrane Roll 54 Sq. Ft. (3.3 Ft. x 16.4 Ft.)
Prodeso Cable Installation Membrane Description
The Prodeso Cable Installation Membrane is an uncoupling membrane that is designed to be used with TempZone electric floor heating cable*. This 54 sq. ft. roll of the membrane is great for use in small rooms like guest bathrooms.
The unique design of the membrane allows for greatly accelerated installations of radiant floor heating—in fact, most floor heating installs with this membrane can be completed in a single day.
The polypropylene membrane features integrated channels are shaped to easily and securely hold the 3.7-watt TempZone Heating Cable. This makes it easy to maintain proper spacing throughout an entire project. The Prodeso membrane also provides uncoupling and crack isolation benefits, which can greatly extend the life of tile, marble, and stone floors. With the use of ProBand accessories, the membrane can also be waterproofed for high-moisture applications like kitchens or bathrooms. The low 7/32" profile of this membrane means its installation won't significantly increase overall floor height. The membrane comes with a 10-year warranty.
* TempZone electric floor heating cable sold separately.

Specifications
Product Dimensions
| | |
| --- | --- |
| Coverage | 54.12 sqft |
| Length | 16′4.8″ |
| Stud Spacing | 1.25″ |
| Thickness | 0.219″ |
| Width | 3′3.6″ |
Installation
| | |
| --- | --- |
| Minimum Tile Size | 2″ x 2″ |
| Recommended Cable Spacing | 3.75″, 5″ |
Identifiers
| | |
| --- | --- |
| SKU | TC-MEM-BL-054 |
| UPC (GTIN-12) | 881308051419 |
Warranty / Certifications
Documents & Manuals
Installation
Project Planners
Sell Sheets
Case Studies
Customer Questions & Answers
Prodeso Cable Installation Membrane has 51 Questions and Answers.
You can use the Instant Quote Tool, which gives you many options for your floor heating coverage. Use this interactive tool to design your room online and receive an instant quotation with product recommendations, rough-in and installation kits, cost of your control, etc. Planning your floor heating project is made easy when using our Instant Quote Tool.
Send us your floor plan or fax it to (800) 408-1100 and we will send you a quote, product recommendation and a free custom installation plan for your project.
---
WarmlyYours' TempZone™ product is most commonly installed under tile, stone, and marble flooring, but can also be installed under many other popular floor covering options such as hardwood, vinyl and linoleum. We also have our Environ system, which is an electric floor heating product as well and is specially designed for installation under carpet (in the U.S. only), laminate and floating wood. WarmlyYours can accommodate any flooring type with either of the electric radiant floor heating products that we offer. If your flooring type isn't listed here, just give us a call at (800) 875-5285 and we will be happy to discuss it with you.
---
To prevent any overheating, we recommend that you do not install any electric radiant floor heating elements closer than 4" from the wax ring.

---
Please keep in mind that you must check your electric floor heating system with a digital ohmmeter in conjunction with a Circuit Check™. Take an initial reading as soon as you take the product out of the box to verify that it is within -5% / +10% of the values stated on the product's label. This will give you a basis of comparison for future readings. Take a second reading once you have positioned the system to match your custom installation plan. It is also advisable to take an additional reading in the middle of the tile installation, just to make sure that the Circuit Check™ is doing its job. Then, take a final reading when you are finished with the floor installation and are ready to hook up the thermostat.
The Circuit Check™ is a tool developed by WarmlyYours to give you peace of mind and ensure trouble-free installations. Simply hook up the cold leads to the tool while you position the system to match your custom installation plan.
The Circuit Check™ will continuously monitor the continuity of the circuit during the installation of your system and during the installation of your flooring. The Circuit Check™ beeps immediately when a short in the system is detected, alerting you to a potentially damaged cable in the area you are working, before you lay the tile over the electric floor heating system.
 The WarmlyYours technical support team is available 24/7 to provide assistance if the alarm sounds, or if you would have any questions during your installation.
---
The subfloor will need to be prepared as per the instructions of the self-leveling cement (SLC) used. Please note that most self-leveling products require the use of a primer as specified by the SLC company.
---
View all 51 Questions and Answers
Customer Reviews
Prodeso Cable Installation Membrane achieved an average rating of 4.9 stars with 48 reviews by our customers.
Amazing service
Brad S., Des Peres, MO on 07/11/2022
I was going to use a competitor's product, but every place that 'carried' it I also had to order it. Since the tile guy was coming over on a specific date I needed to make sure everything was in place, & based on experience I couldn't trust Lowe's or HD's site when it said it would come in by a Wednesday of the week needed. I called WarmlyYours, they confirmed that they had all the items in inventory & could ship the same day. I texted the bathroom plans and later that day they got back w/ the design and a quote. I ordered it that Friday afternoon, and was shocked that it showed up at my door the next day-Saturday. Everything went as stated. Very nice when facing delays w/ so many of the other items in our project.
Great stuff. It is my second order. Worked as advertised. Gre
Anonymous, Rock Hill, NY on 03/08/2022
Great stuff. It is my second order. Worked as advertised. Great customer service.
Customer loves it
Craig C., Richmond Hill, ON on 02/19/2022
When I renovated the first bathroom I installed a heated floor. Loved it so much she wanted the second bathroom to have the heated floor. One day I will have it in mine!
Finally got the system installed
James M., Raleigh, NC on 10/25/2021
After numerous construction delays, we finally got the heating system installed AND connected. It works fantastically well! We installed it in a 480 sq ft 'guesthouse' in southwest Virginia. This past weekend was quite chilly (low was in the low 40's and the floor kept the temperature right at 74 degrees). We LOVE this product. The company is great to work with.
Great product Great service
Rand M., New Rochelle, NY on 09/08/2021
I work with Mary and she is extremely knowledgeable and pleasant to work with. On top of that the products are top of the line and easy to work with. The assistance they supply (which is hardly needed) is outstanding. I would highly recommend WarmlyYours product.
Easy to Install
Mike S., Lake Zurich, IL on 08/29/2021
Perfect fit membrane, easy to follow layout and wire is protected within the membrane.
Great Service and Support
Anonymous, Westfield, NJ on 06/23/2021
Great support, price and outstanding documentation including installation guide (visual and instructions).
Exceeds expectations
, Chicago, IL on 06/07/2021
The materials and quality are equivalent to what I was getting from NuHeat and Laticrete, but the customer service, availability, and price make WarmlyYours the best choice by far.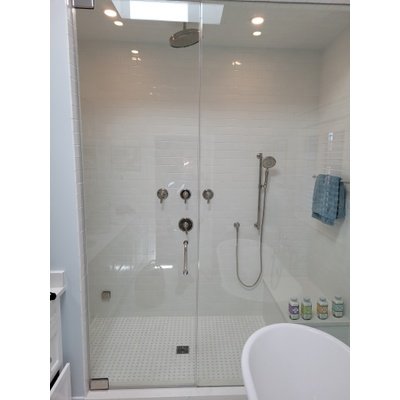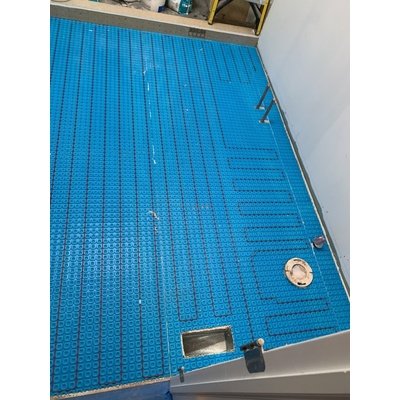 Mary is great and I have a lot of confidence in the product.
Morgan L., Coeur D Alene, ID on 05/18/2021
Mary is great and I have a lot of confidence in the product. I try to use it in every job...
Heated master bath floor
Jessica S., Elyria, OH on 05/06/2021
Great experience from designing it to receiving the materials. Installation wasn't all that difficult but some of the directions were a little confusing. Overall the floor is warm and wonderful!!
View all customer reviews
* Example payment is based on the listed product price(s) assuming a 24 month term loan and a 9.99% APR. Subject to approval of credit application. Rates range from 0.00% to 29.99% APR. APRs will vary depending on credit qualifications, loan amount, and term. Bread® pay over time loans are made by Comenity Capital Bank.