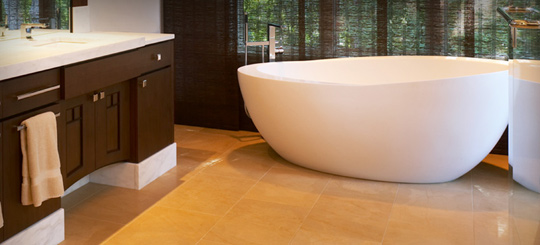 Electric Radiant Heat
For Tile & Stone Floors
Electric Floor Heating Systems for tile and stone floors are among the most popular applications in the industry. They are perfect for delivering radiant heat to naturally cold stone and tile surfaces to transform them into beautifully soothing warm floors.
Our heated floor systems generate even heat throughout your home and will not disturb dust – this reduces noise levels, prevents the air from becoming too dry, and limits possible allergic reactions.
Watch Video Intro
Shop Now
---
Radiant Heating for Tile & Stone Flooring
Radiant electric heating transforms cold, hard tile and stone into cozy, comfortable floors easily. Choose between several different in floor electric heat products to create an ideal floor warming system tailored to your home. Review details of our various floor warming systems, below, to better select the option that is right for your flooring type, room layout and particular needs.
---