Baltimore is located within north-central Maryland on the Patapsco River close to where it empties into the Chesapeake Bay. The city is also situated on the fall line between the Piedmont Plateau and the Atlantic Coastal Plain, which divides Baltimore into "lower city" and "upper city". Baltimore has a long history as an important seaport. Fort McHenry, birthplace of the U.S. national anthem, "The Star-Spangled Banner," sits at the mouth of Baltimore's Inner Harbor. Today, this harbor area offers shops, upscale crab shacks and attractions like the Civil War–era warship the USS Constellation and the National Aquarium, showcasing thousands of marine creatures.
During the months of January and February the most snow accumulates in Baltimore. According to currentresults.com on one or two days in both January and February, the snow covering gets to five or more inches deep. The average accumulation for January is 6.8 inches of snow, while February averages 8 inches. A proactive way to deal with the snow and ice that a Baltimore winter brings is to install a snow melting system. When replacing or installing a new driveway, walkway or patio, an outdoor heating system can save you from dealing with the snow removal and any expensive de-icing chemicals. Another benefit is that it can extend your outdoor recreation time.

Outdoor Heating System Lets You Enjoy Your Patio Longer  
These Baltimore homeowners were adding a patio to their backyard and wanted to be sure that they could use it throughout the year since they loved to grill most nights and on the weekends. Adding outdoor heating made sense as they could use the system to melt any ice or snow during the winter while ensuring safe and easy access to their new gas grill. Every WarmlyYours snow melting system quote comes with a free installation plan. See below.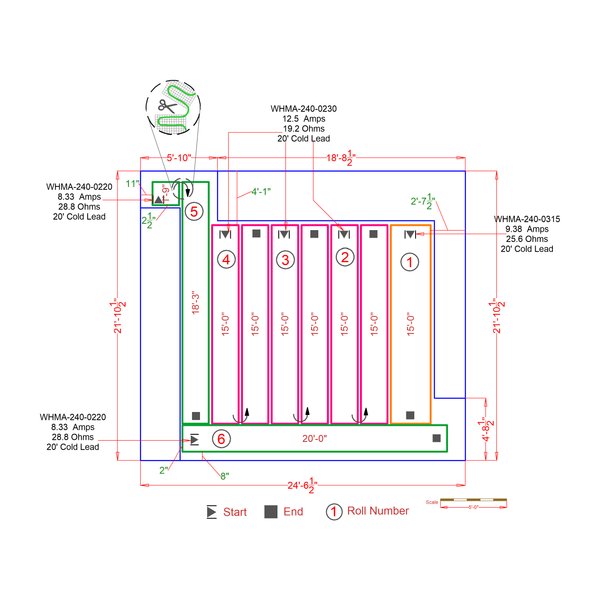 They chose snow melting mats to heat 304 square feet (approx. 24 ½ by 22 foot) of patio at a cost of $3,110.00 or $10.20 per sq ft. The operating cost was low at $2.02 per hour for every full hour of operation. For example, a snowfall of 6 hours would cost just $12.12 to run the system. Now it was time to select the best control to meet their needs and budget. The wide selection makes it easy.
A Variety of Choices Help You Select the Right Control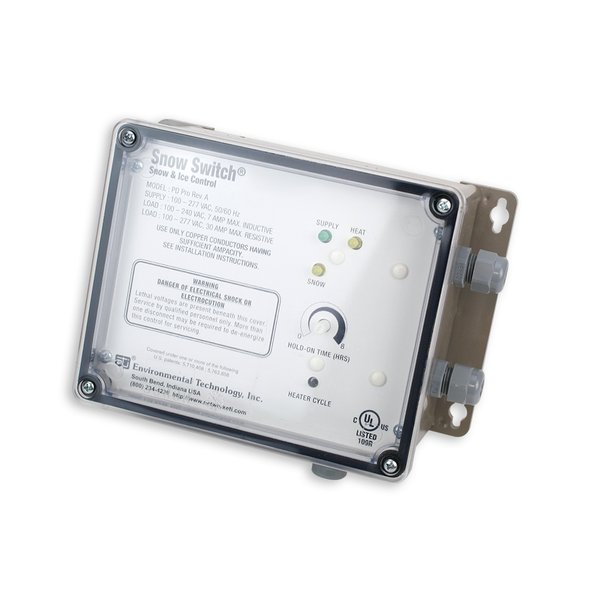 There are a wide variety of controls for WarmlyYours snow melting systems—from a manual system with a timer that will only activate when you turn it on/off, to an automatic option that will turn on when it senses that snow is falling. The control used in this project was an Advanced Snow Melt Control System that provides automatic operation and comes complete with a moisture and AirTemp sensor. 
It includes an adjustable hold-on timer to continue heater operation up to 8 hours after snow and ice accumulation stop to ensure complete melting. For more information about the complete range of snow melt controls available from WarmlyYours, check out this comparison chart.
A Free Quote and Installation Plan Let You Start Smart
Interested in how much it would cost to install snow melting in your driveway, walkway, or patio? Check out the WarmlyYours Instant Quote tool. By entering some basic project information, the tool will provide a quote that shows the recommended products along with each cost.
Once you have your quote, we recommend that you get a free custom installation plan to insure a worry-free snow melting installation. Each WarmlyYours SmartPlan™ includes an itemized product quote including pricing for your project, an electrical plan that explains what you need to ensure optimal functionality of your system, and an installation plan with detailed information to make installing easier. It's easy to get your plan; you can submit a floor plan online with a rough sketch of your project, or contact a WarmlyYours sales representative at sales@warmlyyours.com, or simply call 800-875-5285.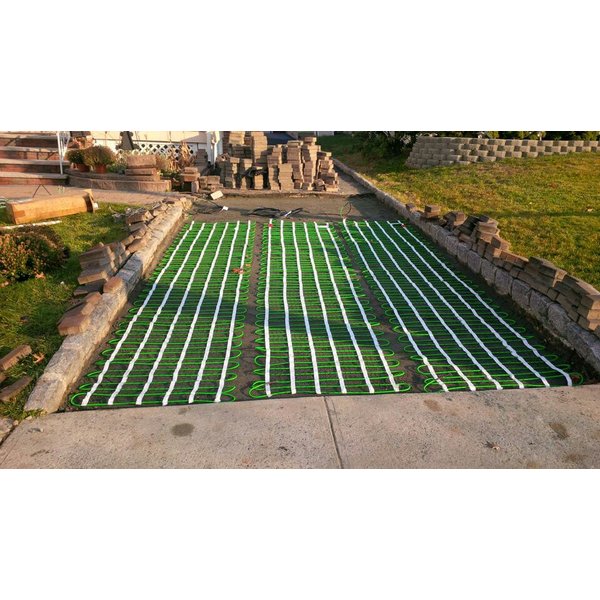 Once you begin installation we have you covered too, as you have 24/7 access to our installation specialists. You can call upon our technical support experts at 800-875-5285 to help you with any installation questions you may have whenever you need assistance. And once installation is complete, WarmlyYours snow melting systems are backed by our unbeatable 10-year warranty.
If you are replacing a driveway, patio, landing or sidewalk then Summer is an ideal time to install snow melting. For more information on our snow melting systems or any of our radiant heating line of products, visit us at www.WarmlyYours.com. We have a radiant heating solution for indoors or out designed with your comfort and convenience in mind.
---
Tell us About your Project
Our team of Radiant Experts is ready to help! Just tell us a little about yourself and your project to get started.
---
Did you find this post helpful?
Let us know by giving it some applause.
---
---