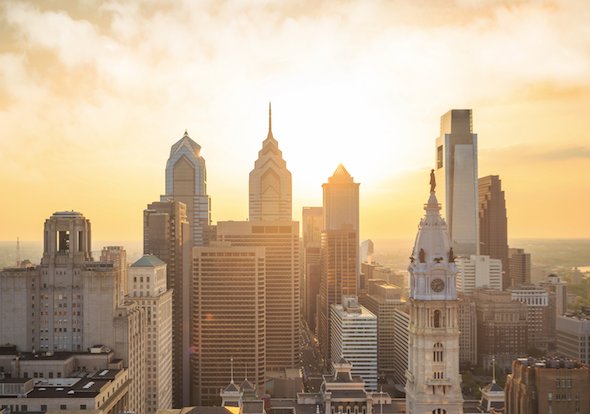 Philadelphia, Pennsylvania's largest city, is notable for its rich history, which can be found on display at the Liberty Bell, Independence Hall (where the Declaration of Independence and Constitution were signed) and other American Revolutionary sites. The area's many universities and colleges make Philadelphia a top international study destination, as the city has evolved into an educational and economic hub. With a gross domestic product of $388 billion, Philadelphia ranks ninth among world cities and fourth in the nation.
Winters in Philadelphia can be historic too, with temperatures remaining below freezing all day. Snowstorms of over five inches a day happen on average about once a year based on data from currentresults.com. They can show up any time from December to March. Major blizzards that dump ten inches or more in one day do descend on Philadelphia, but not every year. Snowstorms this severe have appeared anywhere from December through February. With variable winter weather, installing a snow melting system makes sense to allow safe access to your home without the back breaking labor of shoveling or expensive plowing. Outdoor heating systems do the work for you while you watch the beauty of winter unfold from the comfort of your easy chair.
Easy Entry to Your Home with a WarmlyYours Heated Walkway
These Philadelphia homeowners were replacing their walkway and wanted to ensure a clear and safe access to their home during the winter. To accomplish that, they elected to add an outdoor heating system underneath the sidewalk leading up to the house. They chose the WarmlyYours snow melting cable option for the flexibility in installation. See the free install plan that comes with every quote below.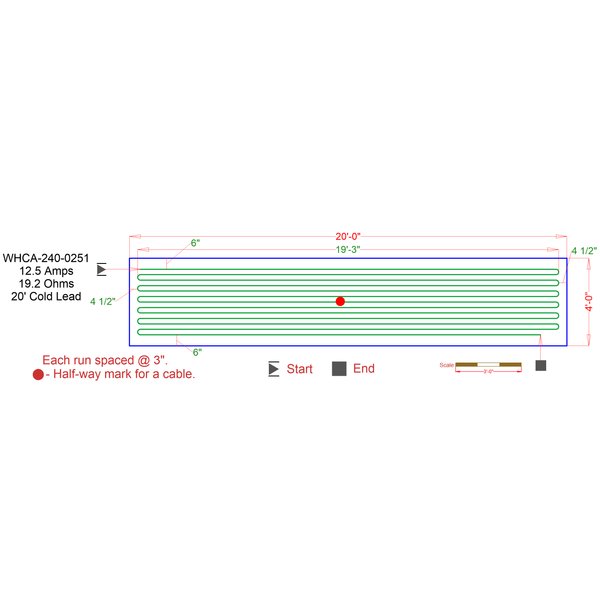 To heat approx. 63 square feet of the 4-foot-wide by 20-foot-long walkway it cost just $535.00, the equivalent of $8.53 per square foot. Another bonus is that the operating cost is very low. It only costs $.40 per hour to operate the system based on the average kWh cost in Philadelphia. If a typical snowfall lasts 6 hours, that would amount to a mere $2.40 total operating cost. Next, it's time to add the control. Fortunately, there are numerous control options to pair with any snow melting system.

Choose the Control that Meets Your Needs 
The control selected for this project was the Snow Melt Value Control System that provides automatic operation and comes complete with Moisture and AirTemp sensors.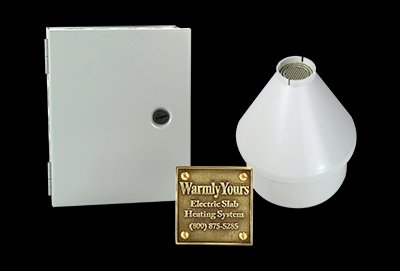 This configurable aerial snow melting controller makes automatic snow melting cost-effective in even the smallest applications. In addition, the adjustable hold-on period (3 hours default) continues heater operation after snow stops to ensure complete melting. 
A wide collection of controls for WarmlyYours snow melting systems are available —from a manual system with a timer that will only activate when you turn it on/off, to an automatic option that will turn on when it senses that snow is falling. For more information, click here.
Summer - Time to Get Started with a Free Quote and Install Plan
Curious about how much it would cost to add a heated walkway (or driveway, patio) to your home? Find out quickly with the WarmlyYours Instant Quote tool. After entering some basic project information, this free online tool will provide a quote that shows the recommended products along with each cost.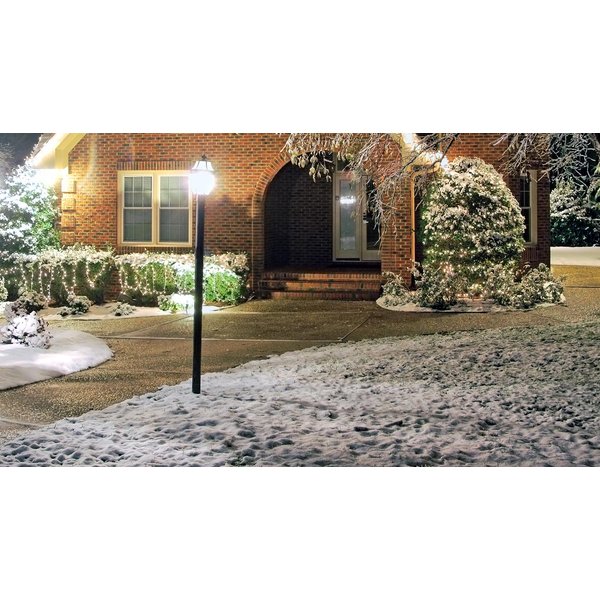 Now that you have your quote, the next step is to get a free custom installation plan to insure a worry-free snow melting install. Every WarmlyYours SmartPlan™ includes an itemized product quote with the exact pricing for your project, an electrical plan that explains what you need to ensure optimal functionality of your system, and an installation plan with detailed information to make installing even easier. To receive your custom installation plan, you can submit a floor plan online, contact a WarmlyYours sales representative at sales@warmlyyours.com or simply call 800-875-5285.

You also have 24/7 access to our installation specialists so that whenever you need assistance you can call upon our technical support experts at 800-875-5285 for the answers to your installation questions. After installation, WarmlyYours snow melting systems are backed by our unbeatable 10-year warranty.

When replacing or installing a new sidewalk, driveway, patio, or landing, summertime is perfect for installing snow melting. For more information on our outdoor heating solutions or any of our radiant heating products, visit us at www.WarmlyYours.com. We take pride in our commitment to bring convenience and ease to your daily routine. 
---
Tell us About your Project
Our team of Radiant Experts is ready to help! Just tell us a little about yourself and your project to get started.
---
Did you find this post helpful?
Let us know by giving it some applause.
---
---