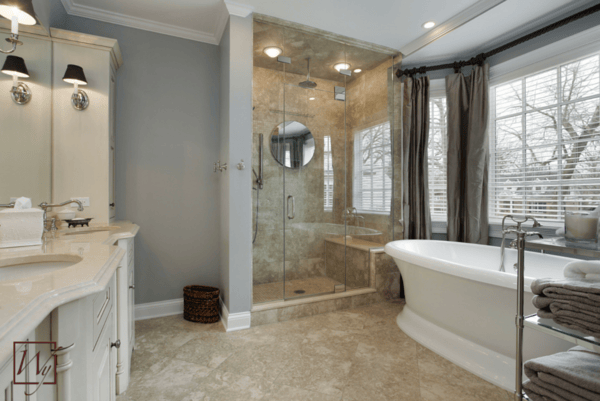 With a population of 305,841, Pittsburgh is the second-largest city in Pennsylvania. The city has not one but two famous nicknames: "the Steel City" for its more than 300 steel-related businesses, as well as "the City of Bridges" for its 446 bridges. Believe it or not, Pittsburgh has more bridges than Venice!
It also boasts many "firsts," such as the first movie theater in the world (the Nickelodeon, which opened in 1905) and the first Ferris wheel, built in 1893.
With a median home value index of $90,500, according to Zillow, the current real estate market is considered very healthy. So, if Pittsburgh residents are looking to sell their homes, they should consider radiant heat because it adds resale value and it's very appealing to prospective buyers. However, for those who choose to stay in their homes, they can easily update them to include in-home spa-like bathrooms for everyday indulgence by adding radiant floor heat and a towel warmer or mirror defogger.
'Bridging' the gap
Whether Pittsburgh residents are moving or remodeling their existing homes, they can "bridge" the gap in home heating efficiency by adding radiant floor heating to any room in the house. Radiant heat is an efficient heat because it radiates up from the floor, warming the people and objects in the room rather than the air. This allows homeowners to turn down their thermostats and save on costly energy bills.
In fact, radiant floor heating can save more than most people might think. In a 45-square-foot Pittsburgh bathroom, it only costs 10 cents a day to operate a floor-heating system for four hours a day, according to WarmlyYours' Energy Use Calculator. This tool factors in the average kWh cost in Pittsburgh, which is just over 14 cents.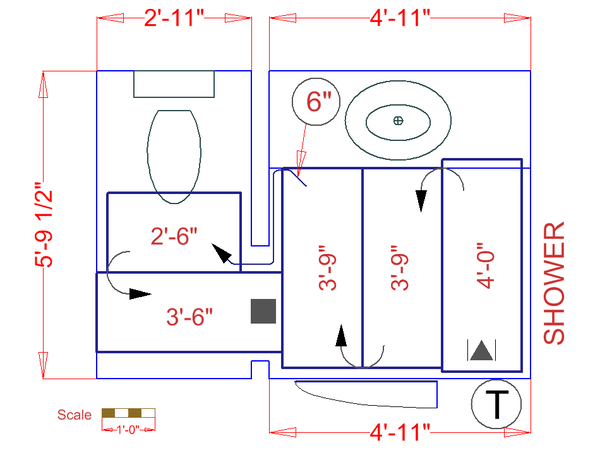 This bathroom (see floor plan) employs a 1.5- by 18-foot TempZone™ Flex Roll, which costs $364.50. This equates to $13.50 per square foot. When a programmable thermostat is added, the total comes to just $533.50.
For the entire year, the system costs less than $100 to operate, according to WarmlyYours' Heat Loss Calculator. Plus, during the coldest month of the year, it costs less than $20 to operate. The Heat Loss Calculator uses the average kWh cost in Pittsburgh and details about the room to determine whether radiant floor heat can be the sole source of heat for the room and how much the operating costs will be.
The system in this floor plan can be the primary source of heat for the room, so there won't be any additional heating bills for this bathroom, which is an added benefit.
Getting a quote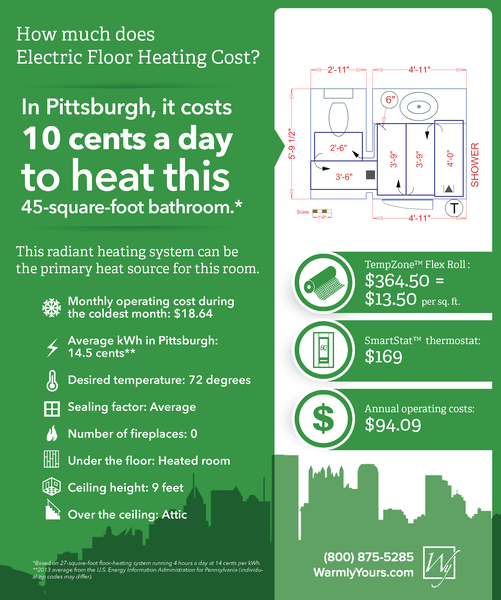 To find out how much it would cost to add in-floor heating to your bathroom, check out WarmlyYours' freshly redesigned Instant Quote tool. This tool will show you side-by-side comparisons of applicable products for your project along with the corresponding costs.
The tool also gives you the option to upload a drawing or image of your room's floor plan so that our sales team can provide you with a customized installation plan. This detailed plan shows exactly where the electric floor-heating system should be located and how it should be laid out for optimal functionality.
Plus, the tool can quote you on more than just in-floor heating. With an average annual snowfall of 43.5 inches, Pittsburgh homeowners may want to consider installing a snow-melting system to save them the backbreaking labor of shoveling or plowing snow from their driveways, walkways and patios. Like it does with floor heating, the Instant Quote tool can provide product recommendations and their costs for snow-melting applications.
Don't leave yourself wondering how much it would cost to add heated floors or a heated driveway to your home. Find out on www.warmlyyours.com!
Of course, if you have any questions, please feel free to call the WarmlyYours team at 800-875-5285, and one of our friendly, experienced account managers will be glad to help you. And, when you are ready to install the product, our 24/7 technical support experts are on hand to guide you every step of the way. Give them a call at 800-875-5285 any time.
Additionally, the Heatables family is taking a road trip across North America. They recently stopped to visit family in Pittsburgh. Check out their visit in this short video!
Sources:

www.zillow.com/pittsburgh-pa/home-values/
Links:
Instant Quote: www.warmlyyours.com/my_projects/new
Energy Use Calculator: www.warmlyyours.com/tools/cost-calculators
Heat Loss Calculator: www.warmlyyours.com/tools/heatloss-calculator
Related Articles:
How to Heat up a Living Room
www.warmlyyours.com/posts/floor-heating--How-to-Heat-up-a-Living-Room-1180
Edmonton, A Capital Place for Radiant Heat
www.warmlyyours.com/posts/bathroom-remodeling--Edmonton-A-Capital-Place-for-Radiant-Heat-1178
Easy Floor Heating in an Entryway
www.warmlyyours.com/posts/easy-mat--Easy-Floor-Heating-in-an-Entryway-1174
St. Louis A Radiant Gateway to Affordable Luxury
www.warmlyyours.com/posts/bathroom-remodeling--St-Louis-A-Radiant-Gateway-to-Affordable-Luxury-1172
Cool Nights Call for Warm Bedrooms
www.warmlyyours.com/posts/bedroom-remodeling--Cool-Nights-Call-for-Warm-Bedrooms-1170