Situated on Lake Michigan in Illinois, Chicago is among the largest cities in the U.S. Renowned for its bold architecture, its expansive skyline welcomes visitors with skyscrapers such as the iconic John Hancock Center. The city's lakefront is host to many residents as well as visitors during the warm summer days with its many beaches and harbors. However, when those summer days turn to fall and then winter, Chicago is also well known for its cold winter weather. 
Winters onslaught brings unwelcome icy, snow-covered walkways and driveways but there is a convenient solution. A snow melting system from WarmlyYours can take the sting out of winter by saving you from dealing with the snow removal and any expensive de-icing chemicals, while it ensures that your home is safe for visiting family and friends. 
Snow Melting System Offers a Safe Landing 
For full accessibility to your home during adverse winter conditions, consider installing a WarmlyYours snow melting cable system. Designed to install directly in concrete, asphalt, or in mortar beneath pavers, our cable snow melting systems ensure that the driveway, patio, walkway, ramp, landing or stairs stays both ice and snow free, allowing for safe passage. This cable snow melting system was installed on a landing. See floor plan below.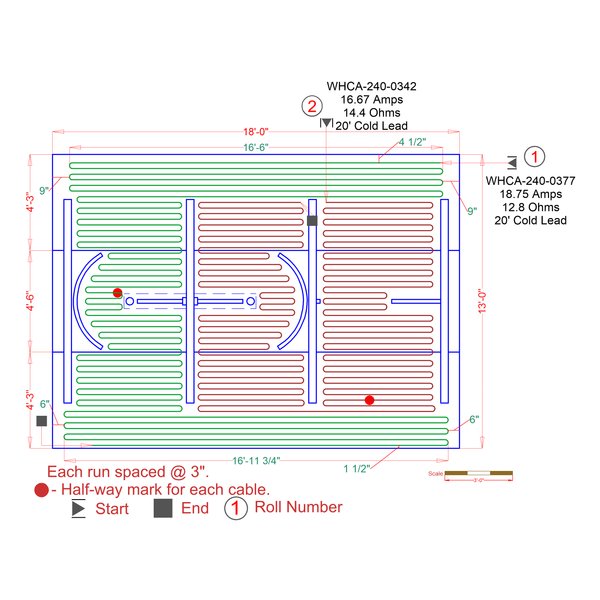 In this instance, the cost was $1370.00 for a WarmlyYours snow melting cable system to heat 234 square feet of landing. That amounts to just $7.62 per square foot. In addition, you can choose from among many snow melting control options to operate the system. 
Controls Designed to Fit Your Individual Lifestyle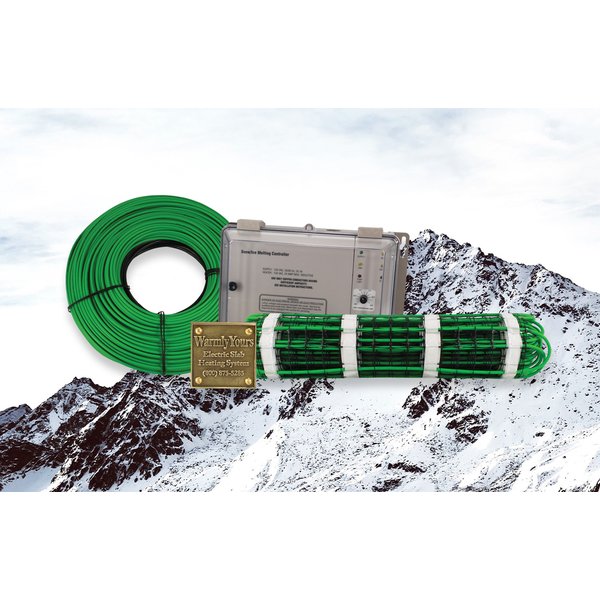 There are a wide variety of snow melting controls to suit any budget and lifestyle from manual and economy to advanced and premium. The WarmlyYours manual snow and ice melting control is one simple, affordable option. UL Listed at 120 VAC operational voltage, this unit features a 12-hour, adjustable timer and a NEMA 1 enclosure with hinged cover that is suitable for use with relay panels. 
To minimize operating costs, another option is the Advanced Snow Melting Control with automatic and manual override operator controls. This Advanced Control includes an adjustable hold-on timer to continue heater operation up to 8 hours after snow and ice accumulation stop to ensure complete melting. You can review all the snow melting control options on the snow melting product pages for cables and mats. 
Easy Installation with a Smart Plan 
If you are interested in how much it would cost to install snow melting in your driveway, landing, walkway, or patio, check out the WarmlyYours Instant Quote tool. After entering some basic project information, the tool will provide a quote that shows the recommended products and their respective costs.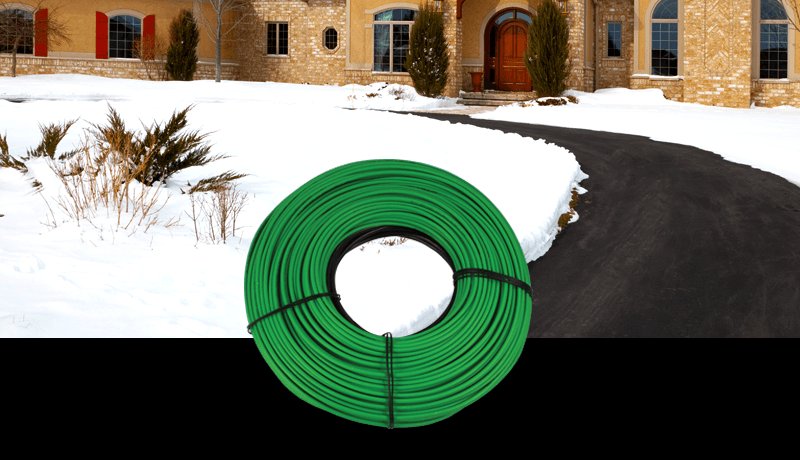 Once you have your quote, we encourage you to get a free custom installation plan to insure a worry-free snow melting installation. Every WarmlyYours SmartPlan™ includes an itemized product quote including pricing for your project, an electrical plan that explains what you need to ensure optimal functionality of your system, and an installation plan with detailed information to make installing easier. To receive your custom installation plan, you can submit a floor plan online, contact a WarmlyYours sales representative at sales@warmlyyours.com or simply call 800-875-5285.
WarmlyYours snow melting systems are backed by our unbeatable 10-year warranty. Plus, you have 24/7 access to our installation specialists so that whenever you need assistance you know you can call upon our technical support experts at 800-875-5285 for the answers to your installation questions. 
Spring is an ideal time to install snow melting if you are replacing a driveway, patio, landing or sidewalk. For more information on snow melting or any of our radiant heating line of products, visit us at www.WarmlyYours.com. We have a radiant heating solution for indoors or out.
---
Tell us About your Project
Our team of Radiant Experts is ready to help! Just tell us a little about yourself and your project to get started.
---
Did you find this post helpful?
Let us know by giving it some applause.
---
---