Are you looking to remodel your bathroom soon? If so, you're in the right place. There's nothing quite like a gorgeous, transformed bathroom to add both beauty and value to your home. Speaking of value, remodeled bathrooms provide some of the highest resale returns! But before you get too starry-eyed, you also have to think about all of the involved costs. Budgeting for a bathroom remodel is a huge financial commitment filled with an endless amount of choices such as flooring, fixtures, tile, showers/tubs, and luxurious heating upgrades for that total "wow" factor.

Whether you're starting a remodel project from scratch or just giving your bathroom a little facelift, we've created a helpful guide filled with tips, costs, heating upgrades, and ultimately, setting up a renovation budget built for success.
Begin with a Plan: Key Questions to Ask Yourself
Just like anything else in life, it's important to have a plan. Start from the beginning and ask yourself these important questions:
Who will be using the bathroom? (Guests, kids, or just you?)
How do you envision the overall space? (Beach theme, modern, color schemes, etc.)
What are your absolute NEEDS? (New bathtub, flooring, double sinks, storage space.)
How big is the room? (Are you even able to add a bigger tub or double sink?)
Are you changing the layout? (If so, this can be very pricey.)
Are you relocating any plumbing fixtures? (This can also cost more money.)
How much longer will you be living here and using the bathroom?
Do you want any upgrades if you can fit them in your budget? (Heated floors, mirror defoggers.)
Are you doing any of the renovations yourself? (DIY is cheaper.)
Do you have any contractor friends or familiar contacts?
What is the Average Cost of a Bathroom Remodel?
The national average cost to remodel a bathroom is $10,342 in 2019. However, most homeowners tend to stick around $5,955 - $14,830 for a small to medium sized bathroom. For larger, luxury bathrooms budgets can exceed $25,000. If you don't have that kind of dough, consider which factors are the most important to you during the remodel. Think about which upgrades are absolute needs, which ones you merely want, and which ones you could live without.
Construction & Labor
If you're planning on doing it all yourself, kudos to you. You can save a lot of money if you have the time, knowledge, and skills to do bathroom renovation work. However, many people will need to hire a general contractor. These individuals will manage all aspects of the project and ensure everything is moving forward. Typically general contractors charge 10-20% of the total cost of the job. You pay the GC a total price and they use the payment to cover the costs of labor, materials, etc. They'll even hire subcontractors to handle specific elements to help with the remodel if necessary.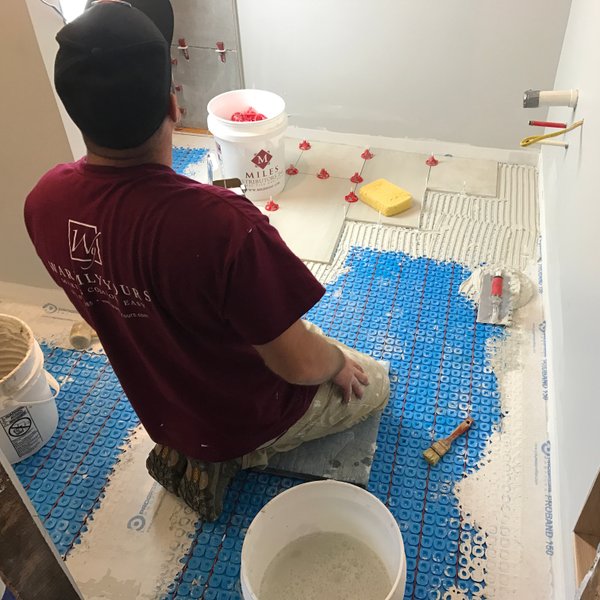 Average Rates of Subcontractors (varies depending on your area):
Bathroom Designers – $60 - $160 per hour
Plumbers – $45 - $65 per hour
Electricians – $65 - $85 per hour
Carpenters – $70 per hour
Tile Installers – $5 - $10 per square foot
Handymen – $60 - $90 per hour
Scope out prices, call references, and review the general contractor's previous renovations before hiring someone. It's no surprise that the largest chunk of your budget will go to the man or woman who will be doing all of your labor. After all, they're the ones doing all the hard work installing and renovating your space.
To save yourself some money, consider doing the demolition part yourself. You can even have your friends over for a demolition party! You can also save some cash by buying materials yourself online or at discount stores rather than having your general contractor supplying them. Often, general contractors get significant discounts but it can't hurt to check other avenues to compare prices.
Make sure to work out payment arrangements ahead of time. It's very important that both parties are on the same page before the remodel begins.
Fixtures 
Determining which fixtures to replace or upgrade is another major cost. These big include items like the bath/shower, toilet, and sinks.
Showers/tubs - The average shower installation costs $900 - $2,000, although high-end showers can be over $6,000. This pricing includes buying and installing valves, shower heads, shower doors, floor, and surrounding walls. Bathtub averages are around $2,500 while premium air jet tubs go for about $13,500. Most standard shower/tub combos cost just $500 - $1,000. 
Showerproofing Kit - Tile showers are growing in popularity due to their stunning design and practicality benefits. But without a great waterproofing system, it can be disastrous. The showerproofing kit ($500 - $600) ensures your tile walls and subfloors are protected from any water damage. They also provide great benefits such as a shower pan with a built-in slope to direct water down the drain. WarmlyYours even sells them with a pre-sized floor heating system directly inside your shower floor for the most relaxing shower of your life.]
Toilet - The average toilet will cost you about $125 - $400. Expect more or less depending on brand, style, and functions.
Sinks - Bathroom sinks are typically the focal point of any design. Due to this, they come in a wide variety of very simple to extravagant, beautiful designs. You can find a sink for as low as $50 or as high as a few thousand dollars. Another factor to keep in mind is sink installation, as complicated sinks can require more time or ability on the part of the installer, which can have a negative impact on the cost to install. 
Flooring/Tile
Tile - Tile is by far the most commonly used floor covering for bathrooms because of it's moisture resistance and the ease with which it can be cleaned. Ultimately, like many other items, the cost of tile depends on the type that you choose. Standard ceramic tiles run $1 - $5 per square foot. Ornamental mosaic tiles can run as high as $100 per square foot for finish flooring. To save some money consider only using tile on the floors and using paint on the walls.
Radiant Heating System - Imagine stepping out of the shower on a cold, snowy day, right onto the warmth of a heated floor. You may think underfloor heating is a luxury out of your budget, but heated bathroom floors only cost $5 - $12 a square foot or around $175 - $420 total for the average remodel! (A waterproof installation membrane, raises the price to just $525 - $700). You, your family, and your house guests will thank you for this incredible upgrade.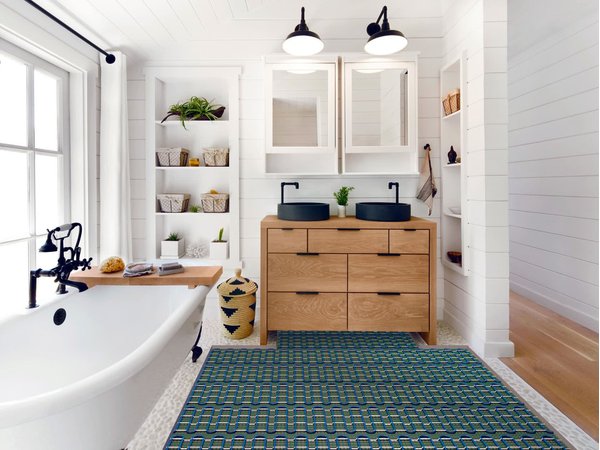 Countertops
In a bathroom, you can get away with using expensive stones such as granite or marble if you're smart about it. Compared to a kitchen countertop, a bathroom has significantly much less square footage. Granite will cost you about $40 - $60 per square foot and marble $60 - $100 per square foot. Additionally, if you pick a countertop with an overhang, you can have that heated radiantly as well. 
Comfort Accessories
During the budgeting stage, it's a great time to consider upgrading to not only heated floors, but also to these other great products:
Towel Warmers - Step out of the shower in ultimate comfort. An electric towel warmer rack offers sleek, functional designs perfect for any bathroom decor. A variety of options are available and within your budget starting at $149 for the towel warmer cost.
Mirror Defoggers - Do you dream of fogless mirrors? With mirror defoggers, you will no longer have to wipe mirrors while leaving streaks after each steamy shower! Installing the mirror system is simple and cost-effective to give your bathroom an amazing upgrade. Mirror defoggers start at just $59.
Radiant Panels - If you don't want to replace your floors in order to install a heated floor system, radiant panels are another great option to add heat to your bathroom. Comfort and luxury should be a part of your everyday bathroom routine! Radiant panels are $999 - $5,999.
LED Mirrors - You often begin and end your day by doing one thing - looking at yourself in the bathroom mirror. Make sure you're getting the best view by staring at yourself through a luxurious LED mirror. The bounce-back lighting of an LED mirror incorporates frosted glass to create an ultra stylish Hollywood vibe. Its electrical wires are all expertly hidden, and it's incredibly energy efficient. Both functional and elegant, LED mirrors are a terrific upgrade for your bathroom remodel starting at just $399.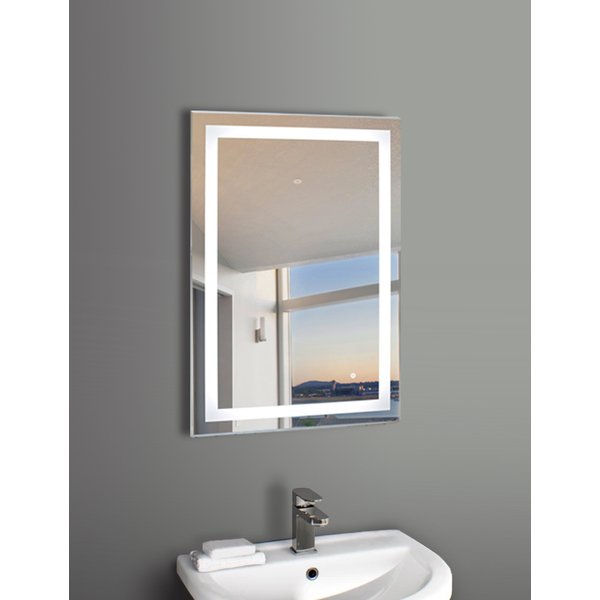 Hardware & Accessories
One of the least expensive components in remodeling a bathroom is the small fixtures like hardware and accessories. At any hardware store you'll be able to find a wide selection of towel racks, rings, toilet paper holders, etc. that range from $10 - $300 depending on quality and material.
Lighting
Individual light fixtures cost about $40 - $100, while upscale fixtures can cost hundreds to thousands of dollars. Keep in mind of electrician costs also. If you want recessed lighting, expect to spend $800+ for fixtures and installation. Seeing that we spend most of our time getting ready in the bathroom, lighting is a worthwhile investment to make.
Cabinets
Pre-built cabinets for your bathroom vanity or other storage can be quite affordable. For example, IKEA has small cabinets for as low as $40 - $90, and larger cabinets for $200 - $700. However, custom made built-in cabinets can cost upwards of up to $2,000+ per cabinet depending on carpenter fees and wood choice.
Prepare for Unexpected Costs 
When it comes to bathroom remodeling costs, nothing can blow your budget faster than the demolition phase can. Surprise expenses seem to pop out of nowhere once walls and floors are exposed. Hidden water and mold damage can easily run you from $500 - $3,000 or more. If you're lucky enough to avoid these popular repair costs, you may need to replace elements such as plumbing or wiring to ensure it's up to code and safe. No matter what, it's always better to be safe than sorry. It's smart to factor an additional 10-20% of unexpected costs into your budget.
How to Save on a Bathroom remodel?
Keep the Layout the Same - Moving the tub, toilet, or shower will require plumbing changes and cost a lot more money.
Choose Affordable Alternatives - Use stock fixtures over custom; and vinyl flooring over tile if you can't afford it. You can always upgrade later.
Do Some DYI - Knock some money off the total by doing simple things yourself. Painting is time-consuming but anyone can do it! You could save hundreds by choosing to paint yourself. 
Prioritize - If you simply can't fit all of your "must-haves" into your budget, think of it as a work in progress rather than an all or nothing type of project. Replace necessary items first, save money, and do the rest at a later date.
Remodeling a bathroom is an exciting time and is loaded with endless possibilities. It's truly your time to shine. Create the bathroom space of your dreams, increase your home's resale value, and have fun crushing homeowner goals all at the same time. To avoid getting in over your head you should always plan and create a bathroom remodel budget before you get started. Do your research in finding a qualified contractor, fixtures to fit your needs, and amazing heating upgrades while you're at it.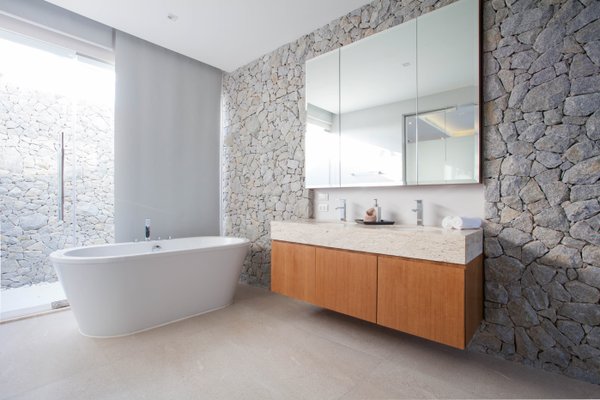 The Best Heating Products for Your Remodel
WarmlyYours is the leader in radiant heating, and we want to give your bathroom the warmth and comfort you've always dreamed of. From heated floors to towel warmers, as you begin to calculate your budget, we'd love to help you upgrade your bathroom using our top of the line heating products.
Use our helpful Radiant Floor Heating Quote Builder to find out how much our heated floor system would cost for your next bathroom remodel. Contact us today for questions or more information, we're always ready to help!
---
Tell us About your Project
Our team of Radiant Experts is ready to help! Just tell us a little about yourself and your project to get started.
---
Did you find this post helpful?
Let us know by giving it some applause.
---
---