If there's ever a time you want a dependable heating system, it's when a polar vortex is bringing negative temperatures your way.
At the tail end of January, Winter Storm Jayden pummeled the northern Plains, Great Lakes and Northeast regions with snow, followed by record-breaking negative temperatures. Temperatures plunged as low as minus 56 degrees, and wind chills were recorded in the minus-60s in multiple states.
Lucky for WarmlyYours customer Doug, located in Maryland, he installed a TempZone™ floor heating system in his family room. As a result, even when the temperature was minus 4 outside, Doug says he turned his floor heating system up to 88 and his family room never dropped below 70 degrees. The family room is now the family's "favorite room in the house."
Why Radiant Floor Heat?
Three things made Doug's family room particularly difficult to heat:
An unheated crawl space under the room
A significant amount of window space
Propane ceiling heat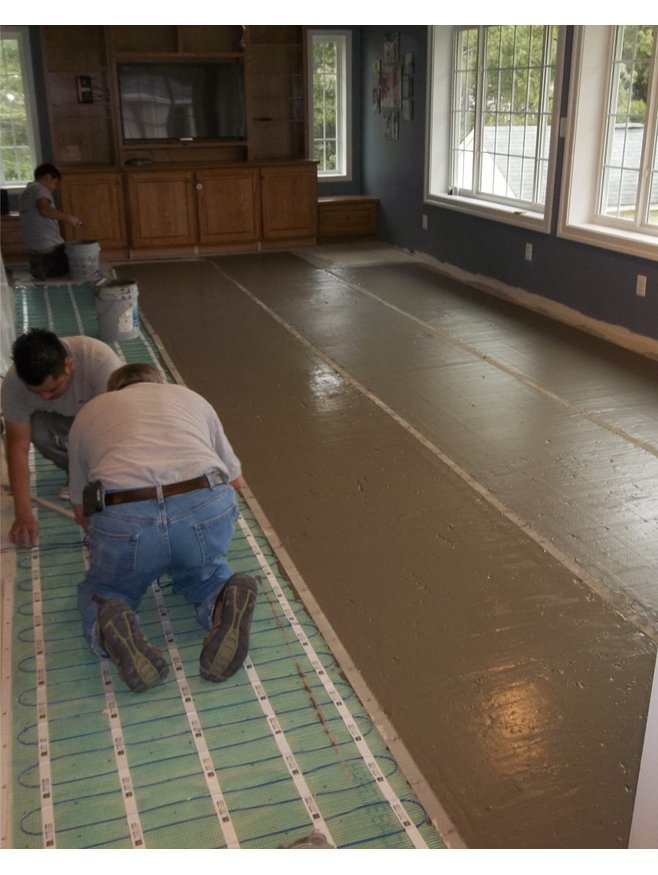 The unheated crawl space and six large windows make the family room susceptible to heat loss. Plus, a propane furnace blowing heat through registers in the ceiling could never quite reach the cold floor, rendering the room perpetually chilly during the colder months. These three factors made radiant floor heat an ideal — and necessary — heat source.

"Our normal winter propane furnace was running so often and not really making the room comfortable," Doug says. "One month was nearing $1,200 in propane."
Now, the propane furnace hasn't been turned on in 2 years and the electric bill has only risen about $40 a month, when the floor heating system is in use.
In this case, radiant floor heating was able to usurp the propane furnace as the room's primary source of heat; however, that isn't always possible. To determine if a floor heating system can take over as a primary heat source, WarmlyYours advises homeowners to use its free and easy Heat Loss Calculator. The Heat Loss Calculator will calculate whether electric floor heat can be your room's primary or supplementary heat source and tell you how much it would cost to operate the floor heating system.
Installation and Beyond
As a former remodeling contractor, Doug had used WarmlyYours products before.
"I used WarmlyYours for many years on floor projects while I was in the remodeling business," he says. "I was always happy with the before-purchase service and the after-purchase service and support."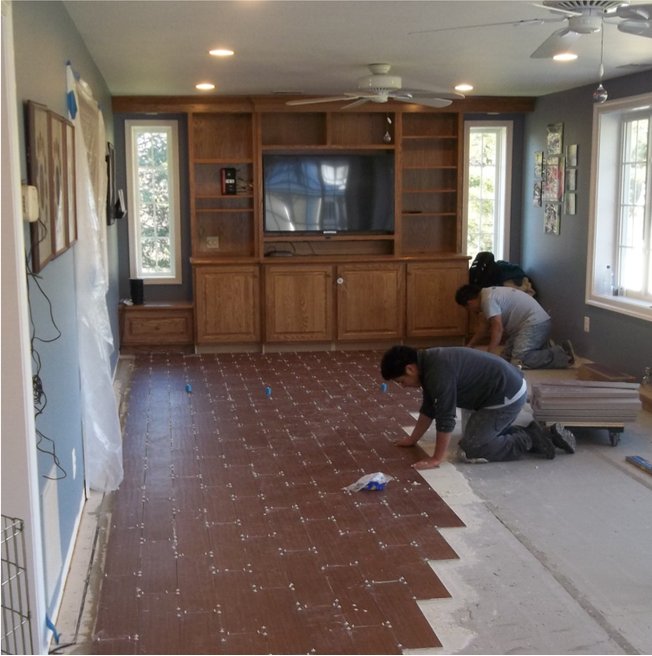 WarmlyYours consists of an experienced sales and technical team, with the unique benefit of offering technical support 24/7.

To install the radiant floor heating system, Doug had the oak floors in his family room removed. He selected 3-foot-wide TempZone™ Flex Rolls to heat the room. Flex Rolls are known for being quick and easy to install. Rectangular in shape, the family room was an open space without any pillars or obstructions that would require contractors to freeform the heating cable, which made TempZone™ Flex Rolls even easier to install. Two 240V TempZone™ Flex Rolls were rolled across the length of the room, then cut and turned once to cover the entire floor.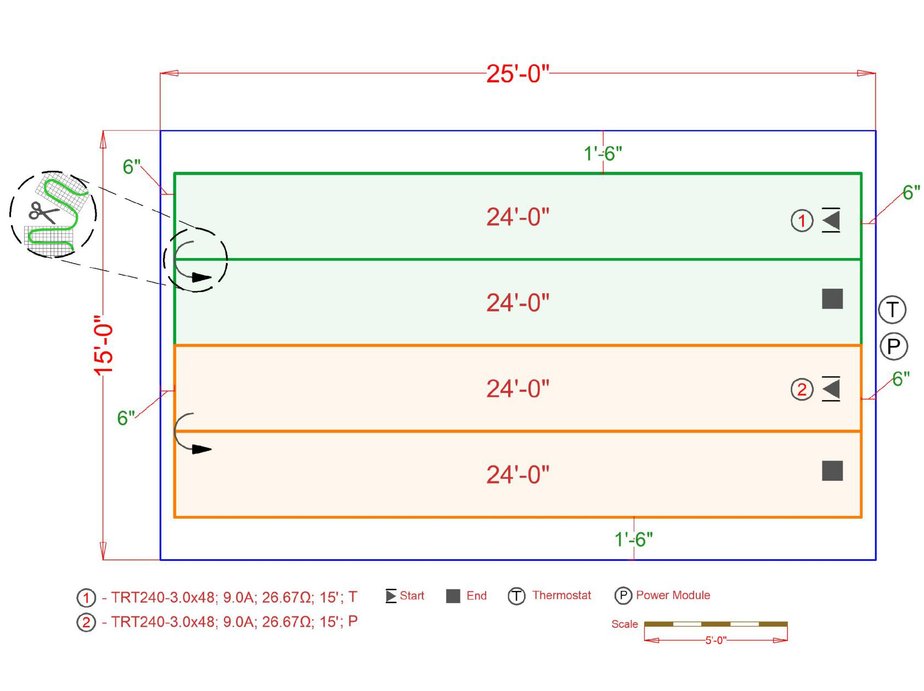 Once the system was fully installed, contractors installed porcelain tile that looks like wood.

Even though this was a very large floor heating installation, the operating cost for the system is only about $1.52 per day (based on average usage)!
In the end, Doug's family room is comfortable — and polar vortex ready — year round.
---
Tell us About your Project
Our team of Radiant Experts is ready to help! Just tell us a little about yourself and your project to get started.
---
Did you find this post helpful?
Let us know by giving it some applause.
---
---