When a customer walks into a bathroom showroom, they're presented with a plethora of options. Tile or stone? Single or double vanity? Traditional or modern? Shower, tub or both? These are just a few of the decisions customers have to make. That's what makes it so important for salespeople to make the decision-making process as easy as possible for them
Analyze the ROI
One way to help is to point out which features offer the best return on investment.
For instance, if your customer can't decide whether they want a shower, tub or both, you can point out that a walk-in shower is much more desirable than a tub. According to an HGTV article, "walk-in showers have replaced whirlpool tubs as the must-have cleaning machine in bathrooms." If your customer is one of the few that gets great use out of a tub, then by all means, recommend a shower plus tub. But more than likely, the tub in their master bathroom will rarely get used, so it's not worth the investment.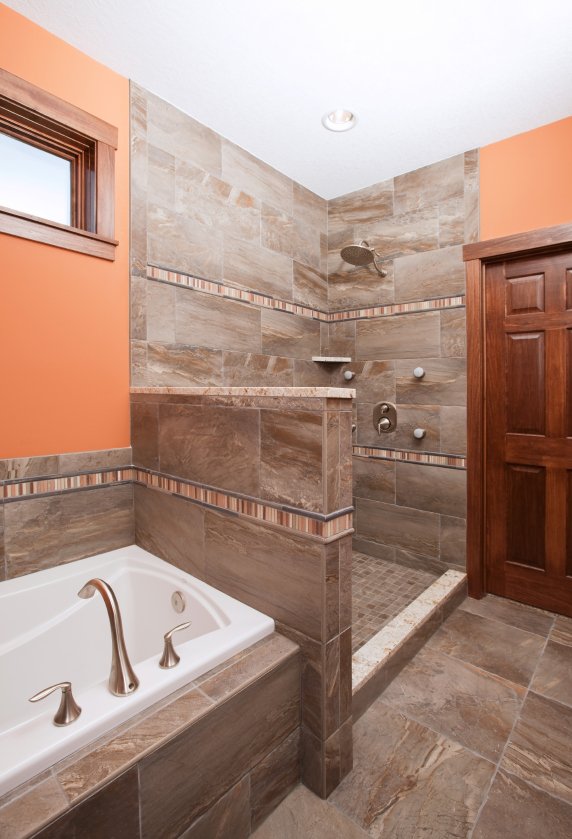 If your customer is designing a master bathroom, there are a few things that homebuyers expect from this room of the home that they won't want to skimp on. According to a U.S. News article, homebuyers are looking for a master bathroom with two sinks, custom showers and good lighting. Therefore, as the salesperson, you can suggest a double vanity that suits their style, a shower with a special tile or stone feature, and vanity light fixtures that will add looks and functionality to the space.
Consider Multiple Functionalities
Another way to make decision-making easier for the customer is to suggest dual-function products. For instance, a vanity mirror can pull together the look of a bathroom, but many customers don't know that it also can potentially heat the bathroom. If they purchase a mirrored radiant panel instead of a standard vanity mirror, they can add heat to a room that's susceptible to cold because of its abundance of tile or stone. The mirrored versions of radiant panels work just like regular mirrors but emit radiant heat, which directly warms the people and objects in the room. It's an easy way to bolster a bathroom with supplemental heat because the panels mount to the wall, requiring little installation effort. Plus, they have the added benefit of keeping the mirror steam-free, and they have the capability to transform into a towel warmer with the addition of a few towel bars.
The majority of your customers probably don't even know that a heated mirror is an option because it's fairly new to the U.S. marketplace. Just by offering it, you can help give their bathroom an edge while adding to the sale, thereby boosting your bottom line.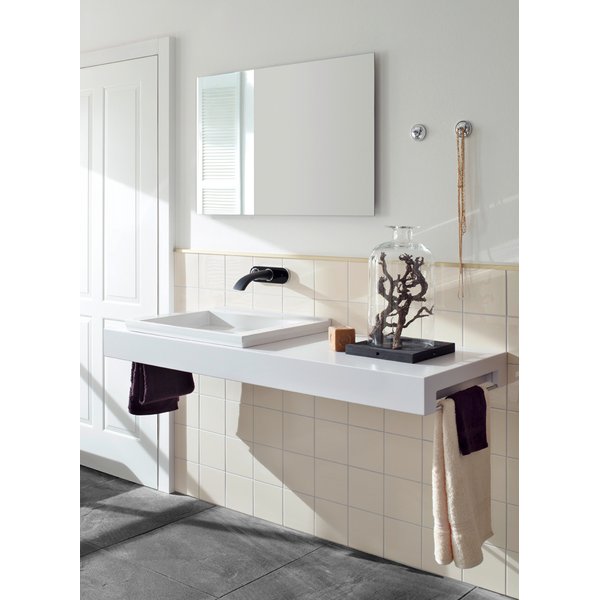 For those customers who are replacing their flooring, you can also suggest in-floor radiant heating. The best time to install radiant floor heating is when the flooring is being replaced anyway, so this is the perfect time to bring it to your customers' attention. Plus, it's another item that adds to a home's resale value, according to a New York Times column. To demonstrate this value to your customers, you have the opportunity to let them experience it for themselves via a radiant heating display. If your showroom is not equipped with a radiant heating sample, check out WarmlyYours Radiant Heating's showroom program options here.
The WarmlyYours website is also a great tool for quoting and getting more information for your customers. Of course, if you'd like personal training on any products or even a brief phone conversation to have some product or technical questions answered, you can reach the WarmlyYours team at 800-875-5285. 
---
Tell us About your Project
Our team of Radiant Experts is ready to help! Just tell us a little about yourself and your project to get started.
---
Did you find this post helpful?
Let us know by giving it some applause.
---
---