When you think of a concrete slab, the first thought that probably comes to your mind is a basement. In fact, the basement is the most popular space for slab heating systems. However, the garage is also built on a slab, making it another popular option — especially if you have plans to convert it into a guest suite or man cave. Moreover, some homes don't even have a basement, giving every first-floor room in the home an opportunity for slab heating. In each of these cases, the homeowner can expect the rooms on the slab to be notably colder than the rest of the house, which is why there is a significant need for radiant heating systems designed specifically for concrete slabs.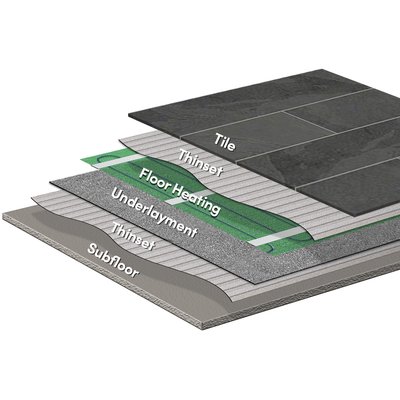 For new-construction homes, electric heating cable is available that can be embedded within the concrete slab as it's being poured. The most common application, however, is an in-floor heating system installed between the finished concrete slab and the flooring above. For example, a bathroom on a slab would feature a layer of cork or synthetic cork underlayment on top of the concrete subfloor, followed by the electric heating element, and topped with the flooring substrate. The underlayment protects the heating element from the slab below, which would otherwise steal the heat from the system.
Cork vs. Synthetic Cork
Synthetic cork underlayment is the ideal choice for a floor-heating project because its R-value is higher than real cork. Thanks to this higher insulation value, CeraZorb® synthetic cork underlayment better insulates against heat and sound and increases proper heat distribution. It's also moisture resistant, meaning it will not absorb water or swell under the effects of heat or cold weather. Plus, it is rot-, mold- and mildew-resistant. When talking about a concrete slab that is susceptible to water leakage, these are important attributes.
For those on a budget, real cork underlayment can be used instead. It is less expensive than synthetic cork and still offers a great barrier between the slab and your floor-heating system.
In-Slab Heating vs. Above-Slab Heating
Now you just need to determine whether you're in the market for a Slab Heating, TempZone™ or Environ™ system.
In-Slab Heating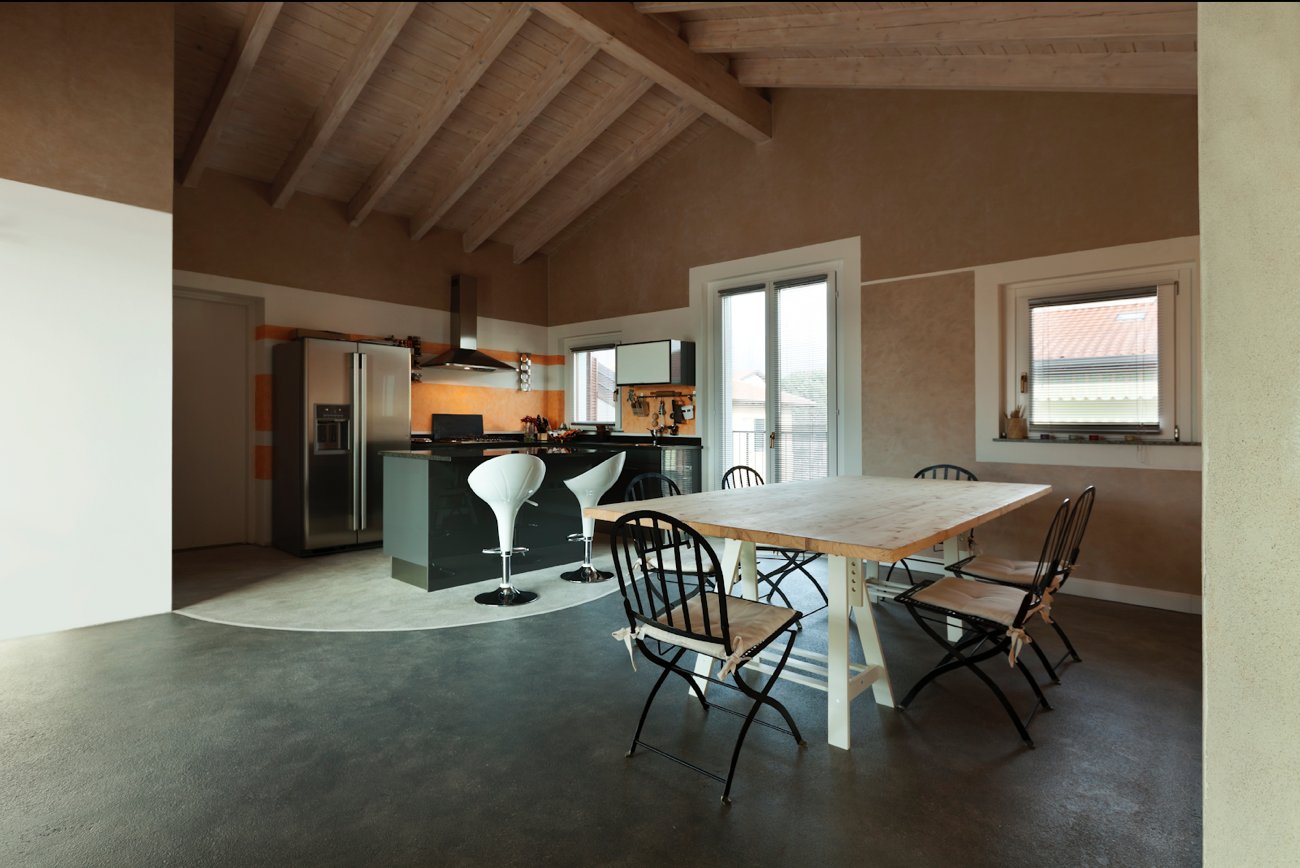 To put it simply, Slab Heating systems are ones that must be embedded within a freshly poured concrete slab. So, if you're building a new home or putting on an addition, this is the option you should consider. WarmlyYours offers Slab Heating systems in mat or cable format. Mats are easier to install because the cable is already spaced in a serpentine pattern and held together with mesh. It just needs to be cut and turned to fit the size of the room. However, the tradeoff is that this system is more expensive per square foot. Slab Heating cable is a little more labor intensive to install but less expensive. Both options boast 20 watts per square foot to effectively heat the concrete slab and the room above it.
Above-Slab Heating
If you live in an existing home and would like to warm up a cold room located on a slab, you'll want to consider a TempZone™ or Environ™ system. Both of these options can be installed over the concrete slab with a layer of underlayment in between. However, TempZone™ was designed for use under tile and stone floors, and Environ™ was designed for use under carpet (in the U.S. only), laminate and floating wood floors.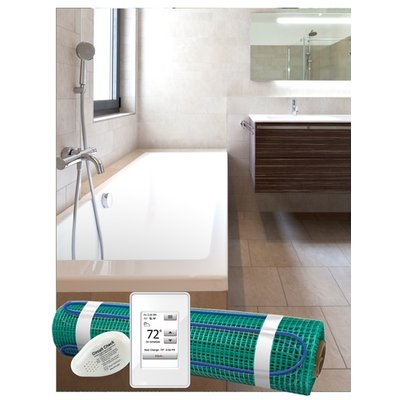 TempZone™ floor-heating systems are available in Flex Roll, Easy Mat and Cable options. Like the Slab Heating mats, Flex Rolls feature the heating cable spaced appropriately in a serpentine pattern and held together with mesh. The mesh must be cut and turned per the homeowner's provided installation plan to properly heat the room. Similarly, Easy Mats feature the same cable spacing, pattern and mesh as Flex Rolls, but they come in small standardized sizes. For example, a 3- by 5-foot mat that can be placed in front of a bathroom vanity. Both options boast a strong 15 watts per square foot. 
The cable comes in a loose spool format, so it's the most flexible option. It can be installed with complimentary fixing strips or a Prodeso Membrane for easier and faster installation. Because the cable is free form, the homeowner can choose to space it at 3 or 4 inches, depending on their heating needs. This makes the wattage per square foot anywhere between 7 and 15.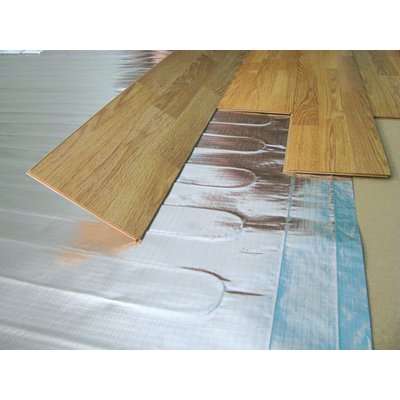 Environ™ floor-heating systems are available in Flex Roll and Easy Mat options. Unlike Slab Heating or TempZone™ systems, they are made with reinforced, laminated aluminum foil, which allows them to heat up gradually and safely. They both radiate 12 watts per square foot, which is strong enough to heat up a room, but gentle enough to prevent damage to the more sensitive flooring material.
No matter what flooring option you choose, there is a radiant floor-heating system to complement it. Visit www.warmlyyours.com or call 800-875-5285 for more information and to get your project rolling.  
---
Tell us About your Project
Our team of Radiant Experts is ready to help! Just tell us a little about yourself and your project to get started.
---
Did you find this post helpful?
Let us know by giving it some applause.
---
---