Fernley is a city in Lyon County, Nevada, east of the Reno-Sparks metropolitan area. Established in 1904, Fernley developed primarily as an agricultural and ranching community in proximity to Reno. Early in its history, Fernley established its first schoolhouse. The one-room schoolhouse is still in use today as the home of the Fernley Chamber of Commerce. The climate is typical of high desert environments. The winter may bring cold temperatures and some snow, but nothing extreme typically occurs. 
Even in climates not subject to extreme temperatures and snowfall, surfaces can become icy and slippery through the cold desert nights. When replacing your driveway, walkways or patio, a snow melting system can be an essential home improvement by saving you the hassle of shoveling any snow and ice from your outdoor surfaces. You also have the added benefit of knowing your family and friends will be safer on your property with a clear walkway or driveway. 
Driveway Heating in the Desert? Works Wonders for this Fernley Resident
When this Fernley homeowner was replacing his driveway recently, he wanted to include a heating system underneath. He was pleased to discover that there were several pricing options. A popular alternative to installing snow melting in your entire driveway is to heat just the tire tracks. This coverage system works by installing two heating elements, typically 2 feet wide and the length of the driveway, which will keep the driveway passable, whether it's the heaviest of snow falls or ice covering the drive. This economical option helps users cut down on both installation and operating costs, while still providing great functionality. For his project the homeowner chose to install two sets of tire tracks (4 total). See the floor plan below.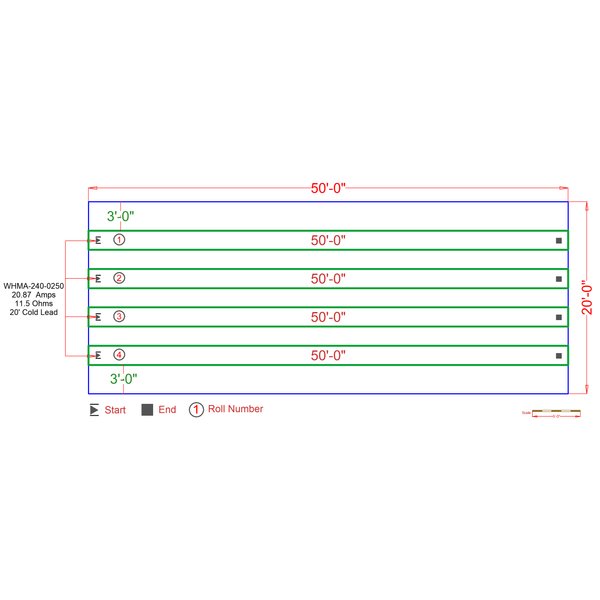 A WarmlyYours TempZone tire tracks snow melting system heated 400 square feet of driveway for $3560.00 at a cost of $8.90 per square foot. Better still, the operating cost was very low at just $2.38 per hour based on the KWh cost in Fernley of 11.89 cents. For example, during a typical snow fall lasting 6 hours, the total cost to heat the driveway would only be $14.28!
Pairing a Snow Melting Control with Your System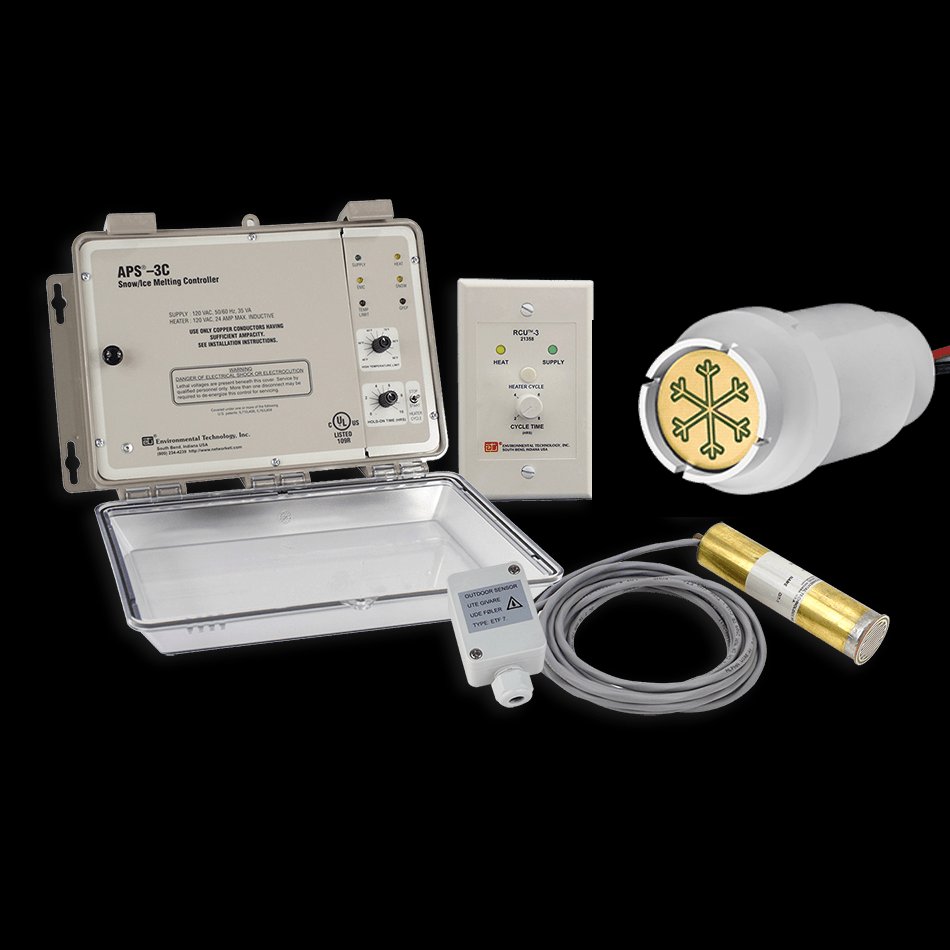 The control used in this project was an advanced snow melt control system that minimizes operating costs. It provides automatic operation and comes complete with a moisture and AirTemp sensor. The control also includes an adjustable hold-on timer to continue heater operation up to 8 hours after snow and ice accumulation stop to ensure complete melting.
To satisfy any project and budget parameters, WarmlyYours offers a wide variety of controls for our snow melting systems—from a manual option with a timer that will only activate when you turn it on/off, to an automatic option that will turn on when it senses snow is falling. To see all the available snow melting controls, visit our product page.
Your Free Instant Quote and Install Plan Help You Start Smart
Time is running out to install snow melting before the ground freezes and winter sets in, so if you'd like to see what's available and/or get a quote, just visit www.warmlyyours.com and check out our Instant Quote Tool. Simply enter some project details to get started. We also suggest you get a free installation plan to ensure your snow melting project goes smoothly from start to finish. It's easy as 1-2-3 to get a custom installation plan for your project, 1) you can submit a floor plan online, 2) contact a WarmlyYours sales representative at sales@warmlyyours.com or 3) simply call 800-875-5285.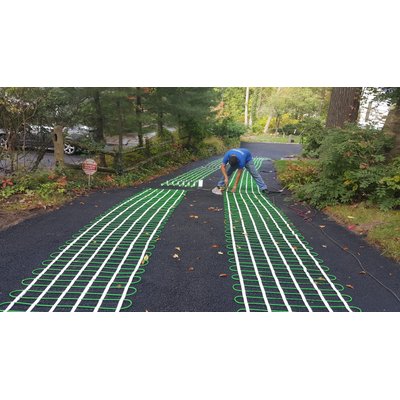 The snow melting systems are backed by our unbeatable 10-year warranty. If you have any questions during installation, we have you covered with 24/7 access to our installation experts. You can reach them day or night at 800-875-5285. Why wait? Install a snow melting system now so next winter you'll be ready for whatever comes your way.
Have you already installed a snow melting system under your driveway, walkway or patio? Tell us about it by sharing your story on the WarmlyYours Facebook page or tweeting us at @WarmlyYours.
---
Tell us About your Project
Our team of Radiant Experts is ready to help! Just tell us a little about yourself and your project to get started.
---
Did you find this post helpful?
Let us know by giving it some applause.
---
---