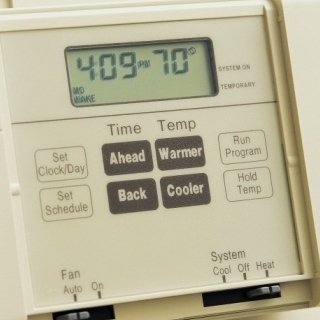 While May is officially recognized as National Home Improvement Month throughout the U.S., many people are just beginning their home improvement checklist during the spring. In fact, many projects are booked in the summer months as well.
Of course, some homeowners will use the hot summer months for outdoor projects such as installing a pool, replacing or adding a deck or patio as well as improving landscaping. However, the warm, dry weather is ideal for indoor projects as well.
Prepare for winter
The last thing many of us want to think about during the warm weather is the cold. However, experts say the summer heat provides a great opportunity for projects that will benefit you during the colder months, such as replacing windows, doors and the roof.
According to Yahoo!, insulation work and weather-proofing are also ideal for the summer months.
And, even though you won't be using your heat during a heat wave, the hot summer months provide a perfect opportunity to evaluate the heating system in the home. Whether you want to have your current system maintained or switch to a more efficient one, such as electric radiant heating, thinking ahead is recommended.
Invest in your home
Any project that will make your home more comfortable - as well as increase its value - is one worth embarking on.
For instance, Remodeling Magazine's annual Cost versus Value report finds that the average mid-range bathroom remodel has a 65 percent return on investment.
Additionally, many projects that are a part of a bathroom renovation, such as installing floor heating and more efficient plumbing fixtures, not only improve the overall feel of the room, they will end up saving you money in the long run.
Plan ahead
The National Association of the Remodeling Industry recently offered some advice for anyone considering a summertime home improvement.
In addition to evaluating your home to determine what project(s) are necessary, consider investing in anything that will update your home, increase the value of your investment and customize your living space. However, experts recommend carefully planning any project to ensure a favorable outcome.
Choosing the right contractor is always important. Remember that as home improvement spending has increased, many quality contractors are booking up quickly. Kick-starting your project now will ensure you book the best person possible.
NARI also recommends reviewing your homeowner's insurance policy and making adjustments for the added value of the work being done. After all, while routine maintenance and cosmetic projects most likely won't impact the value of your abode, homeowners are encouraged to update their policies for larger remodeling jobs and major changes to the home's structure.
---
Tell us About your Project
Our team of Radiant Experts is ready to help! Just tell us a little about yourself and your project to get started.
---
Did you find this post helpful?
Let us know by giving it some applause.
---
---