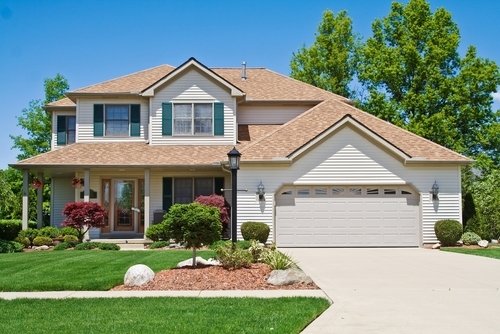 Curb appeal has become the mantra of real estate agents who advise their home-selling clients to address the outside appearance of their homes. If that isn't done properly, chances are prospective buyers will never venture inside to see the pleasing layout, updated kitchen and family room that's just the right size.
People often view the front entrance as the first impression for visitors, but the truth is it begins before they climb the front steps. The initial view of a home observed by passersby and guests are the elements of its curb appeal. If a house is located on a main road, it can be seen by many people driving by each day.
Outdoor Structures
Even patios and decks can frequently be seen through gates and landscaping. Sheds and patio areas should coordinate with the style of the house as much as possible and be painted in the same color as the main structure or one that complements it well.
Having a patio or deck style that integrates well with the home's architecture gives the property a cohesive look, according to HGTV. The colors used for patio furnishings should also blend nicely with the home's exterior so the overall look doesn't appear thrown together.
Walkway Improvements
Better Homes and Gardens magazine suggested adding plants and flower beds at the corners of the property to frame the house.
In addition, DIYAdvice.com recommended concentrating flowers along a walkway rather than scattering them throughout a landscaped area because groups of flowers have more impact.
That's just the beginning of the improvements that homeowners can make on the hardscapes on their property. Walkways and driveways should be kept in good repair, and as an added bonus for homes in colder regions, outdoor heating can be installed to melt snow and ice. Radiant heat is a great convenience and adds value to the home.
Additional Features
Light fixtures and mailboxes should also be considered part of the curb appeal. Lighting, either electric or solar in sunny spots, is particularly important to prevent people from tripping. But to keep them looking their best to passersby, any faulty lights should be replaced immediately.
Mailboxes have to meet certain access rules set by the U.S. Postal Service, and that includes keeping them in working order. But the mailbox should also be considered part of the overall design plan for the property and reflect the architectural style of the home.
---
Tell us About your Project
Our team of Radiant Experts is ready to help! Just tell us a little about yourself and your project to get started.
---
Did you find this post helpful?
Let us know by giving it some applause.
---
---