The kitchen is one of the busiest rooms in the home and, consequently, one of the greatest energy users. So it's not surprising that the kitchen offers ample opportunities to be energy efficient, enabling both the homeowner and the environment to reap the benefits.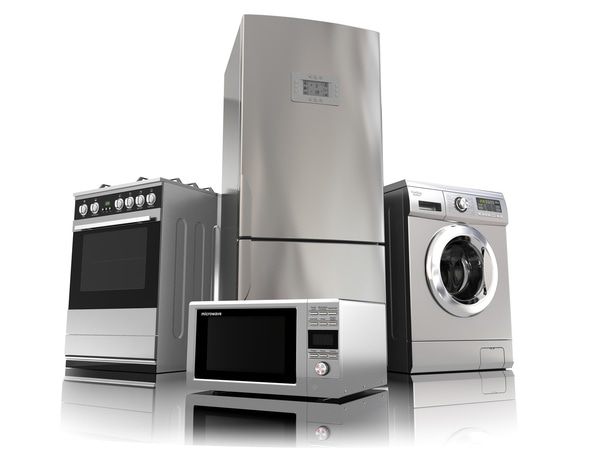 Whether you're a conscientious cook who wants to improve the taste and health benefits of your dishes with locally sourced food, a committed conservationist looking to extract every energy-efficient drop out of a room to substantially reduce your carbon footprint, or maybe just a concerned consumer, there are numerous advantages in making your kitchen more eco-friendly.
Here are a few suggestions to help you achieve your green goals.
1. Equip your kitchen with energy-efficient appliances
A wide variety of new appliances can be utilized to minimize wasted power, from quiet dishwashers that use less water and electricity to refrigerators that minimize their electric intake. Newer ovens make preheating almost non-existent, saving valuable energy. There are even range hoods with ventilation fans that use 60 percent less energy than standard models.
Energy Star certified products lead the field in energy efficiency. Energy Star has user-friendly simulation calculators for many products on its website, and it's amazing to go in and see just how much you will save by buying appliances that aren't power drains. Check it out at energystar.gov.
2. Consider adding radiant heat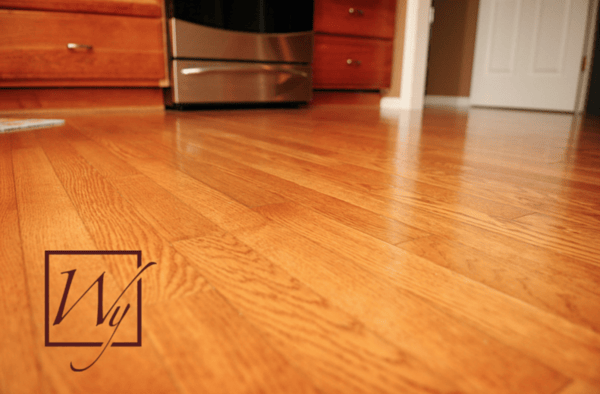 Radiant heating systems are an eco-friendly way to keep your house comfortable during a late-summer cold snap or a deep-winter freeze. Radiant floor heating is especially useful for the kitchen, where you can install it easily under any flooring type, from tile to hardwood. Instead of using a forced-air system, which distributes dust and allergens through ducts, switch to a modern, efficient and green form of heating.
Kitchens are a family gathering place anyway, but your family won't want to leave with the comfort of warm floors adding to the warmth of a good meal and lively conversation.
3. Use LED or CFL lighting
Electric lighting alone accounts for up to 25 percent of the average home energy budget. A single incandescent bulb's lifetime electricity use costs five to 10 times the original purchase price of the bulb itself. That's where LED and CFL lighting comes in. LED (light-emitting diodes) and CFL (compact fluorescent lights) are revolutionizing 21st century lighting with their energy efficiency.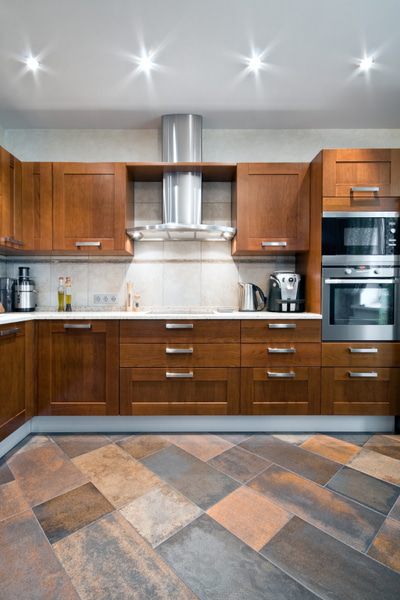 LED lights are durable, long lasting, and more efficient than traditional light bulbs, thereby making them more cost effective. The initial higher expense is offset over time by the longer life span of the bulbs. LEDs are available in cool white light that is perfect for task lighting or warm light for accent or small area lighting.
Similarly, CFL lighting is more efficient than incandescent bulbs, lasting up to 10 times longer. Additionally, CFLs are extremely versatile and can be used in recessed fixtures, table lamps, track lighting, ceiling fixtures and porch lights. Now, three-way CFL bulbs and dimmable ones are also available for use with dimmer switches.
By outfitting your kitchen with energy-efficient appliances, adding the warmth of radiant floor heating, and using LED or CFL lighting, you will be well on your way to increasing your kitchen's green attributes. And both your family and the planet will love you for it.
Have you made your kitchen "greener" recently? Let us know how by posting on the WarmlyYours Facebook page or tweeting @WarmlyYours.
Sources:
www.bostonglobe.com/magazine/2014/09/03/ideas-for-environmentally-friendly-kitchen/LattGrhI5mraIy1WtwP29O/story.html
eartheasy.com/live_energyeff_lighting.htm
Related articles:
Heat Takes on a New Meaning in an Average Size Kitchen
Radiant Heating Remains Prominent in Kitchens and Bathrooms
4 Green Facts about Radiant Heating
Radiant heat's big impact in a small kitchen