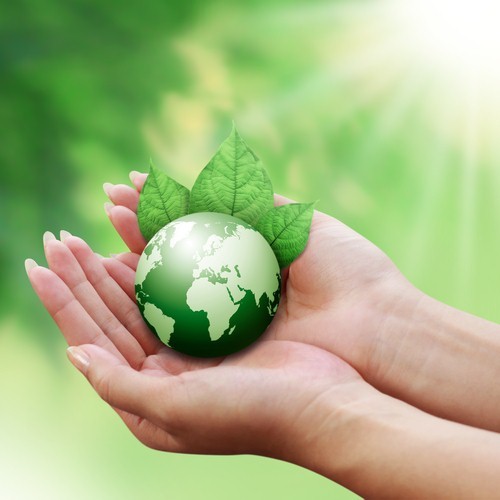 It's about to get pretty blustery outside once the snow flurries start. But just because you're hoping for a white Christmas doesn't mean you should give up on your green thinking. After all, there's nothing trendier than staying eco-friendly, especially in the kitchen. If you're seeking some great ways to go green and energy efficient in your kitchen this winter, look no further. These tips are sure to keep your space cozy and stylish - well into next spring.
Energy efficient appliances
First thing's first, start cutting down on excess electricity and help shrink your utilities bill with a little appliance replacement. Take that ancient fridge and that rickety dishwasher and recycle them. You're going to want a brand new set of energy-efficient and electricity and water-saving kitchen fixtures. Check for the Energy Star Certification seal to be sure yours are top grade.
Stylish refinished and repurposed furniture
Here's a little trendy tip - join the upcycling trend you've been seeing all across sites like Etsy and Pinterest by taking some old furniture and refinishing or refurbishing it for your kitchen. Look for some stylish old chairs and use a little DIY elbow-grease to get them in sturdy and stylish shape. You can work wonders with a few coats of paint and a little sand paper!
Radiant heat
Did you know you can go green below your floorboards too? Rather than tax you electricity or gas furnace with another winter of forced hot air heating, why not make the leap to an exciting new house-warming technology like radiant floor heating? Radiant heat is a green option that's energy efficient, fits right under your floor and even improves air quality. No longer will you have to worry about dust and dander being pushed out of old heating ducts! Consider radiant heat and make a huge green change throughout your home - including the kitchen!
A lively veggie garden
While you won't have an easy time growing a veggie garden outdoors in the middle of the winter, it's pretty miraculous what a sunny spot on the windowsill and plenty of water can do. Start with planting some fresh herbs as early as December and then try out sprouts. Before long, the sun will be out and the frosts will be over, and then you can get really active outside with your green thumb. There's nothing more stylish or eco-friendly than growing your own food, after all!
Like this post? Subscribe for regular updates
Make sure you don't miss out on the latest news in radiant heating by subscribing to our blog. We'll send you an email with links to the newest posts from WarmlyYours.
We won't share your information and you can unsubscribe at any time with a single click.
---
Did you find this post helpful?
Let us know by giving it some applause.
---
---