"Above all, we must realize that no arsenal or no weapon in the arsenals of the world is so formidable as the will and moral courage of free men and women."
-- Ronald Reagan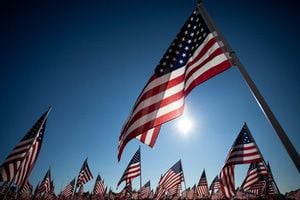 Red, white, and blue food combinations of every mouthwatering kind, parades, cookouts, the start of summer, a three-day weekend…there are so many fun, festive traditions that come with Memorial Day. Memorial Day, which originated after the Civil War, honors the men and women who have died serving our country in the United States Armed Forces. Traditionally the official U.S. holiday marks the beginning of the summer season (Labor Day is celebrated as the unofficial end). The key is to celebrate those enjoyable customs while still taking an intentional moment to respect the heart of the holiday.
Did you know that Memorial Day was first celebrated three years after the Civil War ended, on May 5, 1868? It was originally called Decoration Day "as a time for the nation to decorate the graves of the war dead with flowers…. It is believed that date was chosen because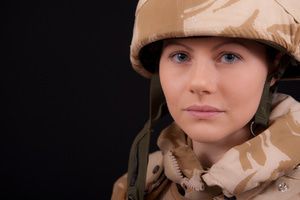 flowers would be in bloom all over the country," reports the U.S. Department of Veterans Affairs in a description of the holiday's history.
If you don't traditionally place flowers on graves or visit a veterans cemetery, then participating in a local parade, visiting a veterans hospital or sharing a photo of a fallen soldier on Facebook or Instagram can be meaningful, shares Jeanne Sager as a few options in "10 Memorial Day Traditions That Are More Meaningful Than a BBQ". "It's a day about remembering after all, so share his (or her) story!" Sager encourages.
This Memorial Day, have fun playing corn hole (aka Tailgate Toss, bean bag toss, corn toss, baggo or bags, depending on where you live); getting away for the weekend (if you are planning to travel, you'll join an estimated 36.1 million people gearing up for a trip of some kind to celebrate the official start of summer, says AAA Travel in its 2014 Memorial Day Travel Forecast, up 1.5% from last year), or cooking a new Memorial-Day-themed dish you found online (Allrecipes.com, has 350+ Memorial Day recipes on that single site alone, and don't even try to count decoration and recipe trends that are flooding Pinterest!), but also choose simple, meaningful ways to pay your respects to the troops and show gratitude that carries the holiday forward into future generations.
Here's a simple fact not everyone knows about:
Bill Clinton signed the "National Moment of Remembrance Act" on December 28, 2000, declaring 3:00 p.m. local time on Memorial Day as the National Moment of Remembrance each year. It is one minute of silence to remember and honor those who have died in service to the nation.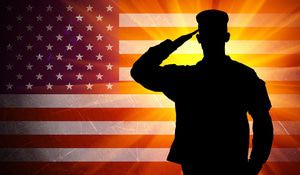 Find your unique way to commemorate the holiday this year and throughout the year.
At WarmlyYours, we support veterans with a variety of programs throughout the year. We also have done multiple projects with Tee Shirts 4 Troops, a donation-driven organization committed to supporting recovering troops in a multitude of ways — providing everything from clean, uplifting superhero-emblazoned tee shirts during hospital recovery to the rehabilitation services, coaching, and housing needed as they re-enter civilian life.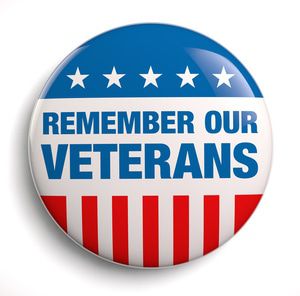 The relationship started with a donation of two Infinity (plug-in) towel warmers for the bathrooms and was followed by multiple projects including electric floor heating systems for the bathrooms and bedrooms, a snow melting system
for the front porch, and most recently, a deicing system for the roof and gutters right above the front porch.
Also, if you are a veteran, we encourage you to use the Military And Hometown Heroes Discount we offer. From everyone here at WarmlyYours, we deeply thank you — and any family and loved ones —for the service to our country.
Share your Memorial Day festivities or special service members with us on the WarmlyYours Facebook page or tweet us at @WarmlyYours.