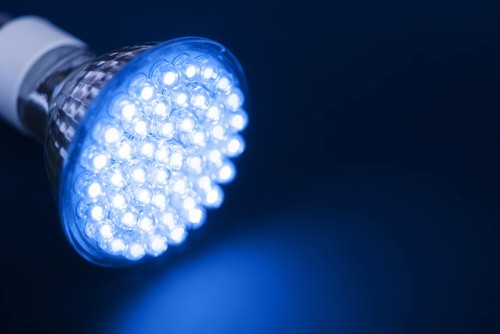 It's all about efficiency. When you've got a contemporary kitchen design, there's no reason not to go the green route. Vintage fixtures just won't cut it when it comes to energy efficiency. Faucets will waste water, fridges will guzzle electricity, ranges and stoves won't reliably burn or will leak excess gas - vintage and energy-efficiency just don't go together. Luckily contemporary design and green initiatives were made for one another.
Whether you're being efficient in your architecture or your energy use, consider bringing these two fantastic designs together in your kitchen. Shrink your utilities bill, save the planet and do both with distinctly modern panache. Looking for a few tips to give your kitchen an eco-friendly and contemporary makeover? Consider these five points.
1. Energy-efficient dishwasher and fridge. These two major appliances are both focal points in your kitchen, so you'll want them to blend into your design. They also happen to be the two most significant drains on energy. Whether you're in the market for a more stylish or greener dishwasher and fridge, you can't go wrong combining the two. Sleek new models are made of clean lines and gorgeous stainless steel, which are Perfect for your kitchen design.
2. Range hood. Another focal point in your kitchen, an efficient range hood will improve your air quality, keeping the room itself greener. New models can be adapted to a range of kitchen styles, whether you choose to cover up your hood, blend it in or show it off.
3. Open space. Contemporary design often revolves around open spaces and breathability. This is a green choice too. By opening up your kitchen, you promote better air flow, meaning your space isn't as stuffy and you'll have less use for an air conditioner.
4. Radiant flooring heat. Radiant heat is a celebrated and eco-friendly option to keep your home warm during the late fall and early winter. Radiant flooring heat systems fit snuggly under whatever material you use in your kitchen and will keep your room warm using minimal electricity and natural convection currents. Best of all, unlike central heating vents, it's an unobtrusive system that won't throw off your spatial design.
5. LED lighting. The light emitting diodes that give your HDTV its crisp and clean lines can be used to brighten your kitchen. Best of all, they're hyper energy efficient. Just remember to turn them off when you leave the room!
---
Did you find this post helpful?
Let us know by giving it some applause.
---
---