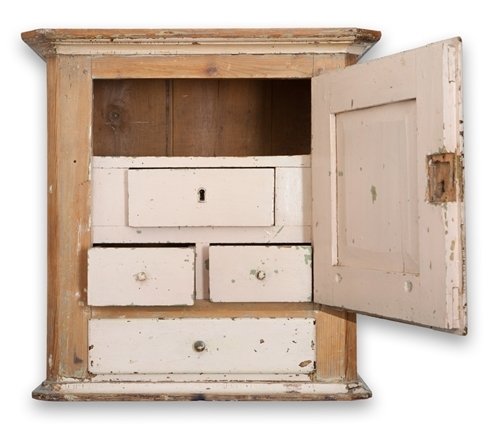 Like houses, some furniture pieces have "great bones." The construction is good, the style is just what you want, but the item will take loads of work to get it in the shape. If you know what to look for when you're in the market for collectibles and antiques, you'll know quality when they see it.
But before you start out on a shopping trip to find that one-of-a-kind focal point for your living room, create a buying plan and stick to it. Professional designers do that all the time, and generally end up with what they want.
Stay focused
HGTV designer Emily Henderson recommended making a list of the essentials that you want to bring home. Particularly at an antique flea market, where there is usually a jumble of interesting - and distracting - items for sale, a list helps consumers stay focused on the purchases they need for their homes.
Also bring a tape measure to make sure you're buying furniture that will fit through your door. Paint chips and fabric swatches help make the best match.
Figure in the cost of renovating a piece, because it may need a lot more than a paint job. Even someone who's handy may not be able to shore up the support of a sagging chair or table without professional help. Some flaws can be hidden, others aren't worth the expense it will take to camouflage them.
Mix Form and Function
How antiques and collectibles dovetail with modern conveniences is a particular challenge for people who love period furnishings, but don't want to give up the technology and comforts of a contemporary home.
For instance, classic hardwood floors offset antique styles beautifully, but integrating them with an energy-efficient heating system takes a necessity to another level. But that's just what electric floor heating does without the need for a duct system to circulate heat. Uniform radiant heat and warm floors are the benefits without losing the aesthetics of well-designed flooring.
Add Period Accents
To augment the distinctive look of collectible furniture, accent pieces that are popular finds at antique marts include vintage mirrors, from floor-length styles to smaller ones that can be clustered together.
Textiles that have modern durability and a period motif for soft furnishings are another good accent for use in pillows, curtains and upholstery. Vintage fabrics that cannot withstand the wear of everyday use may have a place as wall art, framed or hung without a frame.
---
Tell us About your Project
Our team of Radiant Experts is ready to help! Just tell us a little about yourself and your project to get started.
---
Did you find this post helpful?
Let us know by giving it some applause.
---
---