There have been approximately 4 million homes on the market this year. And, unfortunately all projections show that the market will remain flat and houses will continue to be difficult to sell.
The climate of the housing market has caused homeowners to feel the strain of the economy. Much of the burden comes from the large number of foreclosures, which are consequently pulling down home sale prices, not to mention the tighter credit limitations on mortgage lending. Because of this, homeowners are not receiving the accurate value for their house. In order to increase their home's resale value and attract buyers, some owners have chosen to remodel and renovate.
When selling your house, making improvements is a great way to catch a buyer's eye. In the past, remodeling your kitchen or bathroom could cost an exorbitant amount, but there are many ways to lift the "curb appeal" on your home in an affordable way. Recently, many real estate agents have encouraged homeowners to install radiant floor heating in their homes, in order to create added value to the potential buyer. While radiant heat is considered a luxury, it is also a very cost-effective and efficient way to upgrade your home, warming a master bathroom for less than 16 cents-a-day.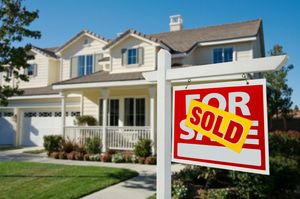 Radiant floor heating is an "easy sell" in a down market. One in every five people or 20% of potential home buyers say that floor heating is a desired luxury when searching for and buying a new home. From condos and townhomes, to single-family homes, across the US – in New York, Northern California, Chicago, and Minneapolis, in-floor radiant heating is one of the hottest selling points on the market!
Comfort and efficiency are the two main reasons why potential homebuyers and homeowners alike, love radiant floor heating. Investing in eco-friendly improvements in your home reduces emissions and saves you money – from tax breaks to lower energy bills.
The energy needed for floor heating, which can be used as a primary heat source, amounts to approximately two-thirds of the energy required for standard central forced-air heating. Radiant floor heating is an affordable luxury that not only saves you money but also encourages a healthy lifestyle. The silent heat has no air ducts, which eliminates blown air, ultimately resulting in a decrease of dust mites to 80%, an ideal feature for those with allergies. Additionally, electric radiant heat provides healthy absorption that enriches the skin; in the same way the sun provides warmth.
The home is one of the biggest investments a person will make. A homeowner's ideal house is a place that is comfortable yet also contains features that will retain its value at the time of resale. And, who says that these types of amenities aren't attainable?
The multiple benefits of floor heating are undeniably appealing and will, altogether, create ultimate homeowner satisfaction. With the ability to be installed underneath virtually any flooring surface, its low maintenance, and efficiency, radiant heat is an affordable way to increase the value of your home and to stand out in the marketplace when it's time to sell.